A$AP Rocky Breaks up a Fight During His Show and Makes Them Hug
Doing good deeds.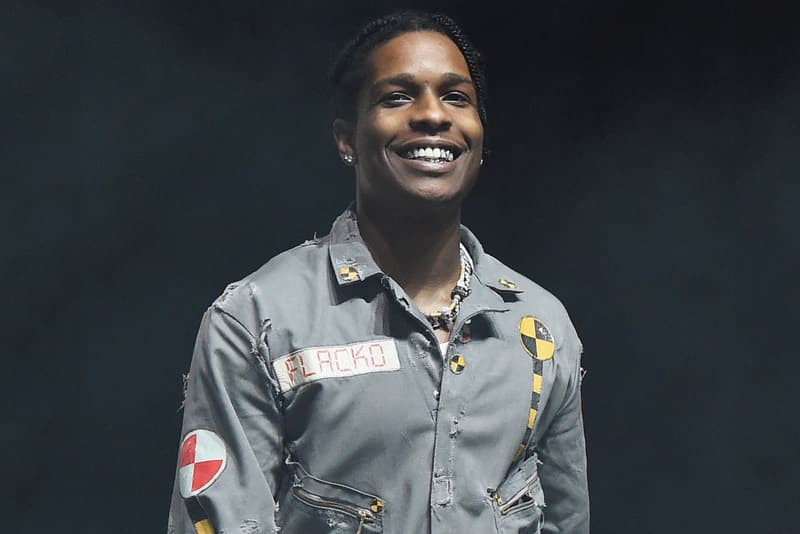 A$AP Rocky is doing good deeds. During a recent concert, the rapper paused his performance when he spotted two fans — Anthony, 17 and Vic, 21 — fighting in the crowd. Before things got further out of hand, A$AP Rocky brought the two on stage to impart some knowledge.
Rocky said:
"First of all, he's seventeen so you not supposed to be fighting him anyway. Chill out, chill out. Because when I was seventeen, I was fighting muhfuckas… 28, 29, sometimes you lose, sometimes you win, but you still fight, you feel me?"

At an ASAP show, y'all are considered family, you feel me? It don't matter who talk first, you supposed to swing because you in a moshpit. You supposed to come here to get out your anger in life, bro. You paid money to celebrate us and celebrate yourself. This is culture, you know what I'm saying? This is not just music."
Rocky's message got through to both fans finishing off with, "I want you to know I love you," before encouraging them to hug. He later invited the two on stage to help finish the rest of his set. Check it out below.
In other music-related news, A$AP Rocky shared new music during his Camp Flog Gnaw performance.