Tesla Model 3 Owners Won't Have Access to Free Supercharging
Unlike owners of the Model S or Model X.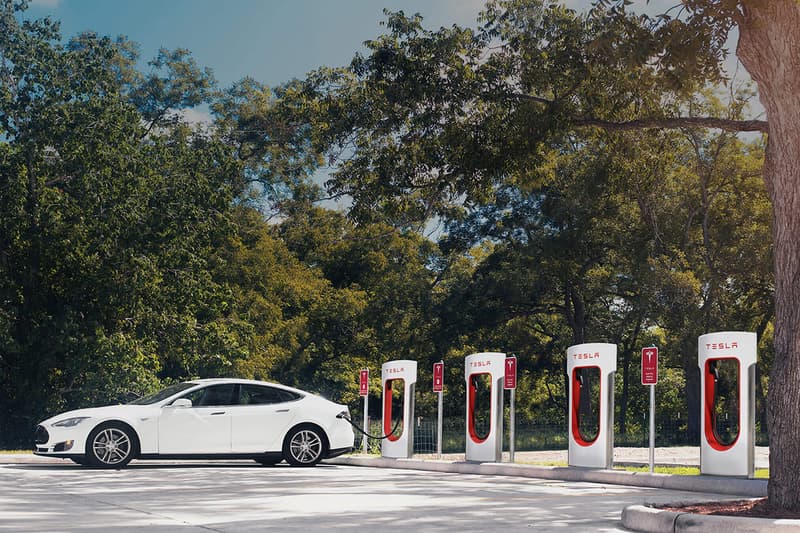 After Tesla announced that its upcoming Model 3 is facing "production bottlenecks," the electric vehicle auto manufacturer also revealed that Model 3 owners, unlike owners of the Model S or Model X, won't have free access to the brand's superchargers.
The news broke at Tesla's annual shareholder meeting in California this week, where CEO Elon Musk told those in attendance that there will be a special package you can purchase with the Model 3 that will come with unlimited supercharger access.
Free supercharging fundamentally has a cost. The obvious thing to do is decouple that from the cost of the Model 3. So it will still be very cheap, and far cheaper than gasoline, to drive long-distance with the Model 3, but it will not be free long distance for life unless you purchase that package.
Musk didn't provide any details around what exactly this package includes or how much it will cost. Musk also wants to encourage Tesla owners to charge their car the same way they do the rest of their electronic devices. "The best thing to do is to charge your car where you charge your phone: at home and at work."