X-23 'Logan' Spinoff May Be in the Works
Hugh Jackman is hopeful for a sequel.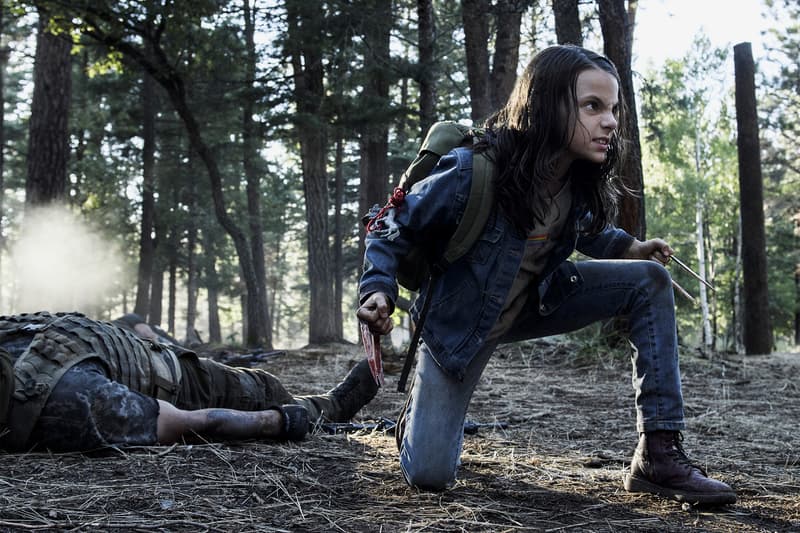 Logan is arguably one of the most moving superhero dramas on the big screen. Stellar performances by Hugh Jackman as the grizzled Wolverine, Patrick Stewart's Professor X and of course, young British-Spanish actress Dafne Keen's X-23 has made Logan the fourth-highest grossing R-rated film of all time. Recently, Jackman alongside director James Mangold and producer Hutch Parker sat down with The Hollywood Reporter to discuss the movie's success and if an X-23 spin-off adventure is in the works.
Apparently, X-Men fans can thank DC's Wonder Woman for the possibility of a film centering upon Laura Kinney (X-23). "Patty [Jenkins'] success with [Wonder Woman] only solidifies more for studios that there's less to fear with a female protagonist," said Mangold. "The more that keeps getting hit home, that ends up giving me more space turning around and going, 'Well here we are with a female protagonist. That's incredible. And what are we going to do with her?' And that's where we are with that [the Laura script] right now, dreaming."
It's more than a dream for Jackman who expressed that "No, I won't be a producer on a Laura sequel, but I will be lining up on a Thursday night at 10 p.m. to watch it though. She is just phenomenal." The actor who retired his claws is also hopeful for someone else to helm the role of his beloved Wolverine character in the potential sequel. "I know someone will. I hope it will be recast," he said.
To conclude, there's a good chance that an X-23 spinoff will happen, so stay tuned for more details and let us know your thoughts.