Easy Food Ordering Comes to Facebook
The new tool pairs hungry users with their favorite restaurants.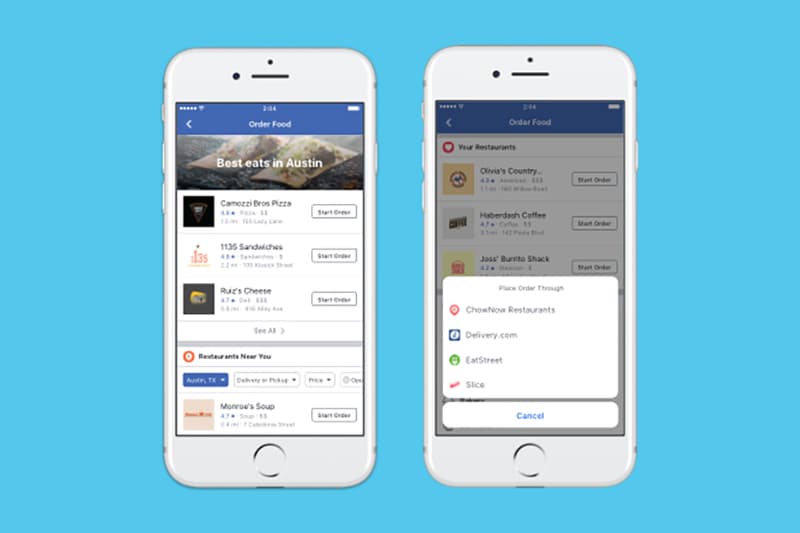 Facebook is continuing to expand its sphere of influence after revealing that users will now be able to order food easily and quickly from their favorite restaurants. Powered by food delivery services like DoorDash and ChowNow, customers in the United States will notice the new feature on their Facebook desktop apps as well as their iOS and Andriod apps.
The latest addition to the social media platform comes after a few months of testing in a couple of markets around the world. Facebook's built-in explore option and recommendations page also allows users to find new restaurants in their area that they can place food orders from. Eligible restaurants will see a "Start Order" button beside their name, which will lead to a separate menu where users can choose which delivery service they want to drop off their food.
The new food delivery service serves as one of the many different features Facebook has introduced over the past few months. The company also released a workplace chat app similar to Slack not too long ago and the original content initiative seems to be going well with the release of Marshawn Lynch's reality show.