Eminem's New Album Is Finally Finished
Guess who's back?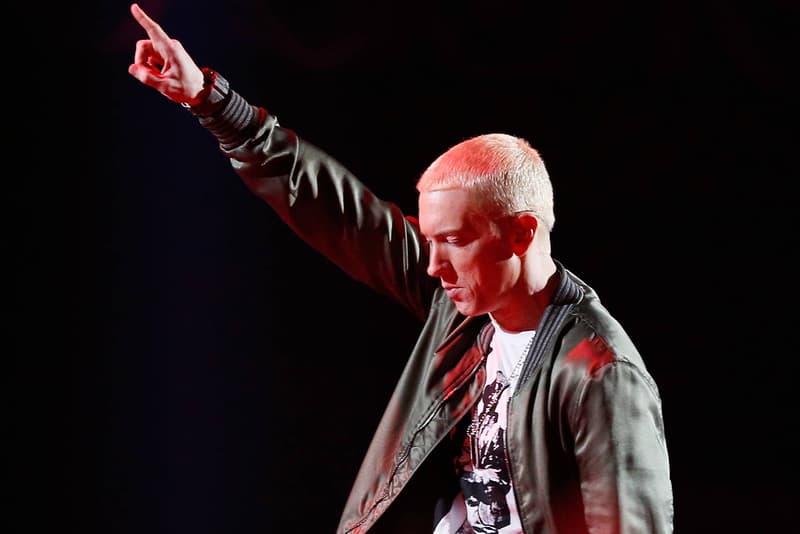 Things have been a little quiet on the Eminem front recently but Denaun Porter, one of Em's longtime collaborators, has changed that with his recent announcement: The Detroit rapper's new album is finally complete. Porter, when asked if he was working on the new album during an Instagram live stream, responded "No, we are done. How about that?" The producer failed to provide any other details but was recorded describing the new project as "amazeballs."
Shady himself hasn't spoken about the album since last year, during the presidential elections, when he dropped the impressive eight-minute "Campaign Speech." Back then, the rapper tweeted, "Don't worry I'm working on an album! Here's something in the meantime." Well, it seems as if the album is nearly here and we can't wait to see what Marshall has cooked up for us this time.
Be sure to keep your eyes peeled for more news of Em's latest work at HYPEBEAST.
In other music news, The Underachievers are back with a new track "Packs."