What to Expect From adidas Consortium's Year-Long Sneaker Exchange Project
Three Stripes insider Jimmy Manley on this year's biggest drops.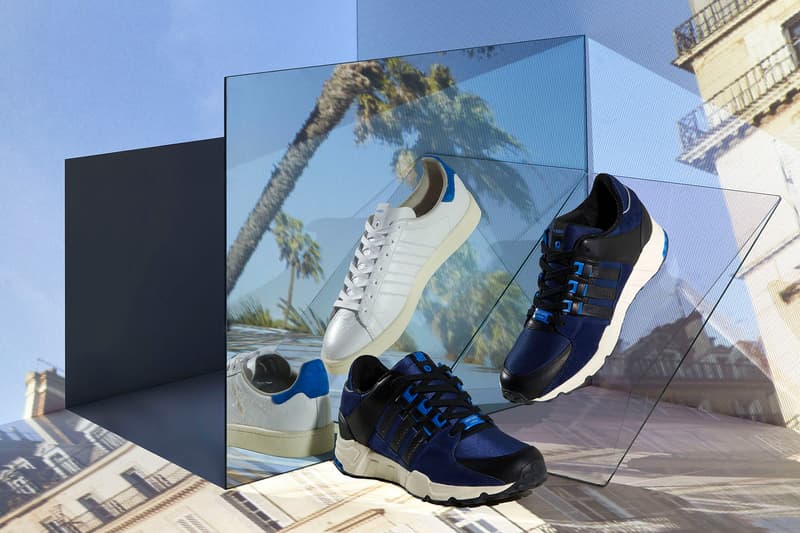 1 of 3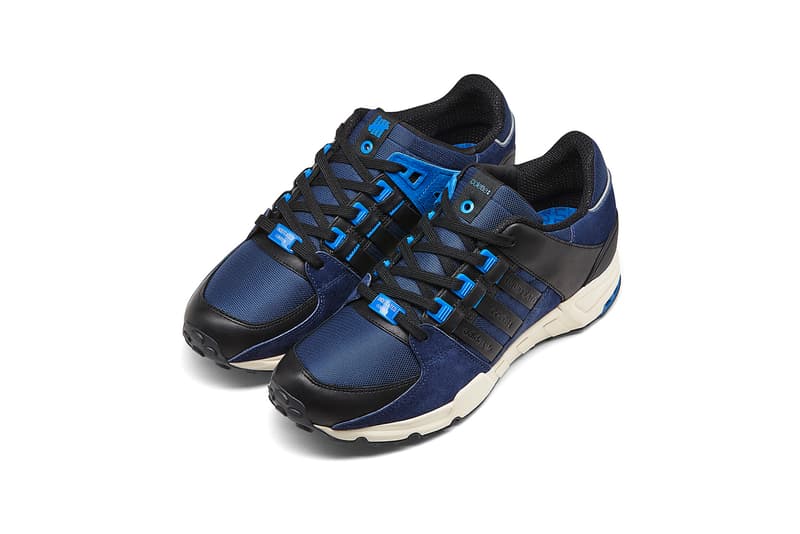 2 of 3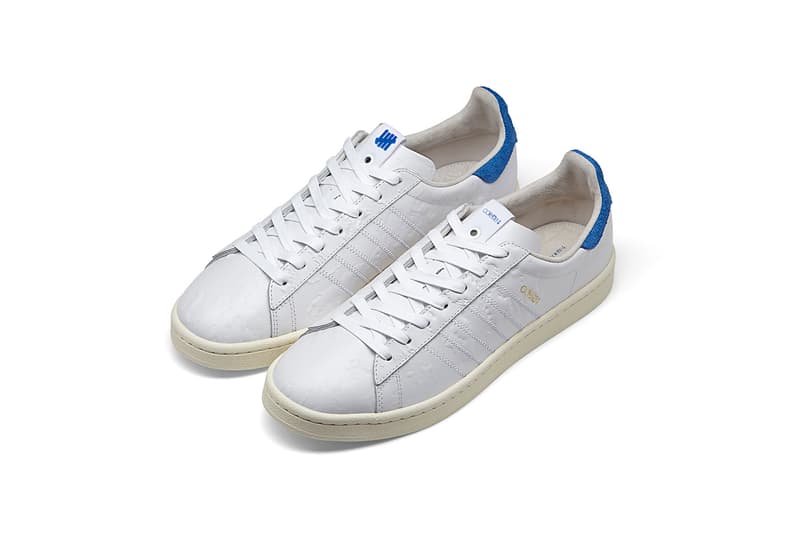 3 of 3
Kicking off the start of a year-long series of collaborations between some of the world's most innovative retailers, last Friday saw the launch of the adidas Consortium Sneaker Exchange at Paris Fashion Week. The first drop saw Sarah Andelman's Parisian concept store colette paired with LA sneaker stalwart UNDEFEATED on two contrasting models and each month will bring a new release co-designed by a pair of retailers from the 84-strong list of adidas Consortium partners that includes END, Footpatrol, KITH, Slam Jam and UNITED ARROWS & SONS. Showcasing a range of new and old silhouettes, all of the resulting collaborations will be carried at adidas Consortium retailers as they drop between now and November.
While visiting the adidas showroom during Paris Fashion Week, we spoke to adidas Consortium's senior product manager Jimmy Manley (pictured below right alongside adidas' senior director for statement collaborations, Daniel Bauer) on what to expect from the project and how to cop your favorites.
Tell us about the first Sneaker Exchange collaboration between colette and UNDEFEATED.
We first pitched this concept to Sarah [Andelman] and James [Bond] a year ago and talked about the different things we wanted to capture before letting them develop it and come back to us with their shared idea. One of the only rules we set on this project was that the two partners had to work together rather than one retailer doing one and the other the second, so that was pretty unique. After we set them up there was a series of emails and phone calls and when they were both in the city they had the chance to speak to each other and get a feel for the direction they wanted to take.
Talk us through the creative process.
It's a matter of all the ingredients coming together: the mix of the retailer, the city, and the time all making sense. When you first look at the Campus 80 shoe it looks very much like colette but when you get up on it you'll see the debossed camouflage, which is very Undefeated, so it takes the best of both worlds.
Why did you decide to set these two retailers up specifically?
Because of the timing of the project's launch we were looking at Fashion Week in Paris and therefore it had to be colette. So it was a case of who do we want to pair with colette to get a good juxtaposition of ideas. Another rule we set ourselves was never to have two accounts from the same region. So it felt right to get James at UNDEFEATED as two pioneers of the industry working together to start things off.
How did you pick out the other retailers?
We looked at how we wanted to roll out certain franchises throughout the year and started from that point. Then we looked at specific partners that had a level of authenticity and also progressiveness. We've spent a lot of time getting to know these retailers and so could figure out what might happen if we put X with Y and everyone exceeded our expectations.
Certain accounts pushed us to do things from a creation perspective that we hadn't done before
Were there different approaches taken to the project?
We had some partners who were pretty aggressive and knew exactly what they wanted and others that were not opposed to the idea but found it a little out of their comfort zone. Now these guys are all best of friends. We didn't want be too directive and so put a scenario in front of them and a couple of silhouettes in front of each of them to pick from.
Were there any real challenges that emerged?
A good example is the language and when we united one retailer with another from another part of the world, you had two large teams and very different languages with some talking in Japanese and others in Italian, German and American — it was a really cultural melting pot for ideas to be exchanged.
Was there anything you learned?
Certain accounts pushed us to do things from a creation perspective that we hadn't done before and that was the rewarding part — to figure these things out with the help of these accounts.
And do you have a favorite?
No! That's like asking if you have a favorite child. I can't wait for them all to launch and to see how the consumers react.
Join Our Discussions on Discord
The HYPEBEAST Discord Server is a community where conversations on cultural topics can be taken further.