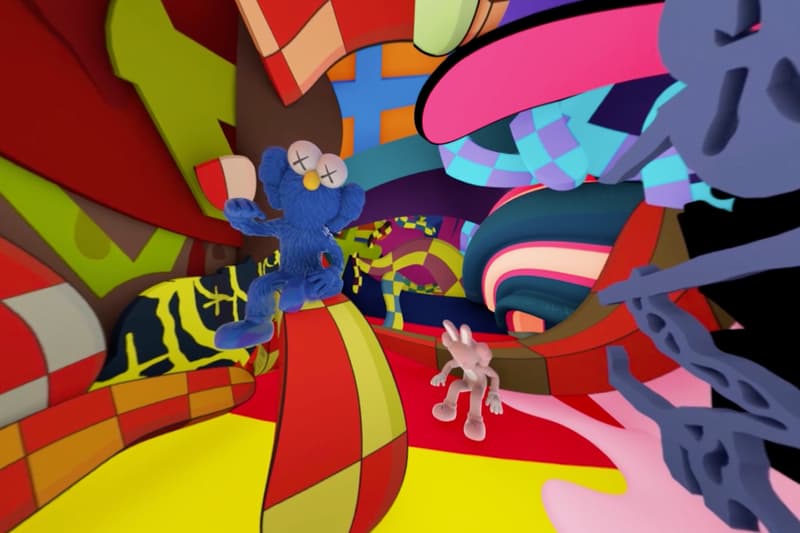 Visionaire Invites You Into the World of KAWS With Its Latest VR Experience
In celebration of M&M's 75th anniversary.
---
Creative studio Visionaire is set to launch its latest VR experience that invites audiences into the world of contemporary artist, 
KAWS. In celebration of M&M's 75th anniversary, the project embraces the pursuit of colorful fun while exhibiting one of the most celebrated artists of our time through a blurring of reality. The KAWS VR experience begins as a studio visit from the comfort of your VR goggles and slowly transforms into a 360-degree overload of colors and characters from KAWS portfolio. Visionaire Presents: KAWS A VR Experience will be open to the public at the New York Public Library on Sunday, January 29 from 1 p.m. to 4 p.m. Also, the full video will be made available at 5 p.m. the same day on M&M's YouTube page and visionaireworld.com.
The New York Public Library
Gottesmann Gallery
476 5th Ave
New York, NY 10018
United States