Manny Pacquiao Said He'll Fight Conor McGregor If Mayweather Doesn't
The saga continues.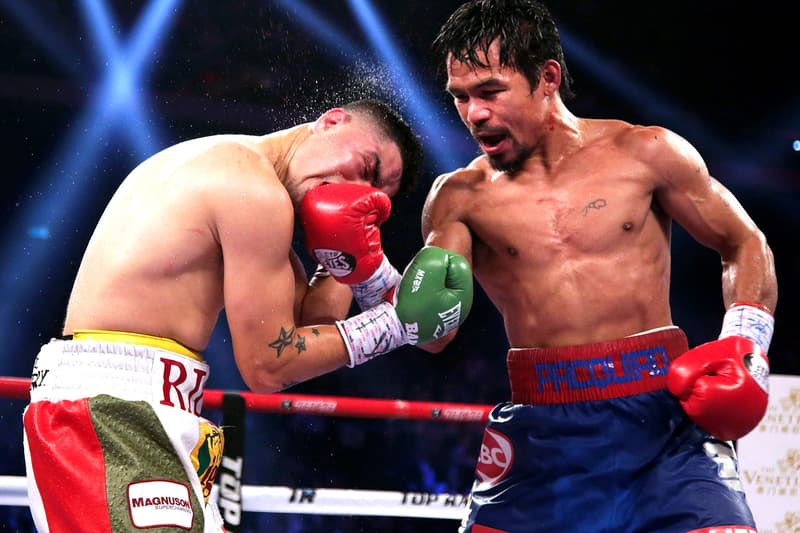 Longtime boxing sensation, Manny Pacquiao, has jumped into the McGregor-Mayweather conversation, as he admitted to the media that he would open to fighting UFC's golden boy if his bout with longtime rival, Floyd Mayweather Jr., doesn't come to fruition. Just like Mayweather, Pac-Man is only interested in a boxing match, rather than MMA. "In boxing? In boxing [I would fight McGregor] but not in [UFC], just boxing," Pacquiao said to FOX Sports. Manny continued to state that McGregor wouldn't have a chance against Floyd if they decided to fight with boxing gloves. "I didn't see [footage of Conor sparring]. But if we are talking about Conor McGregor and boxing, it's different. Boxing is different than MMA."
Although UFC president, Dana White, offered up $25 million USD to each fighter, Mayweather told ESPN he wants $100 million USD, and no less. Pacquiao on the other hand would more than likely fight for a fraction of Floyd's demands.