Stone Island: No Man Is an Island
The legendary Carlo Rivetti on expanding founder Massimo Osti's empire.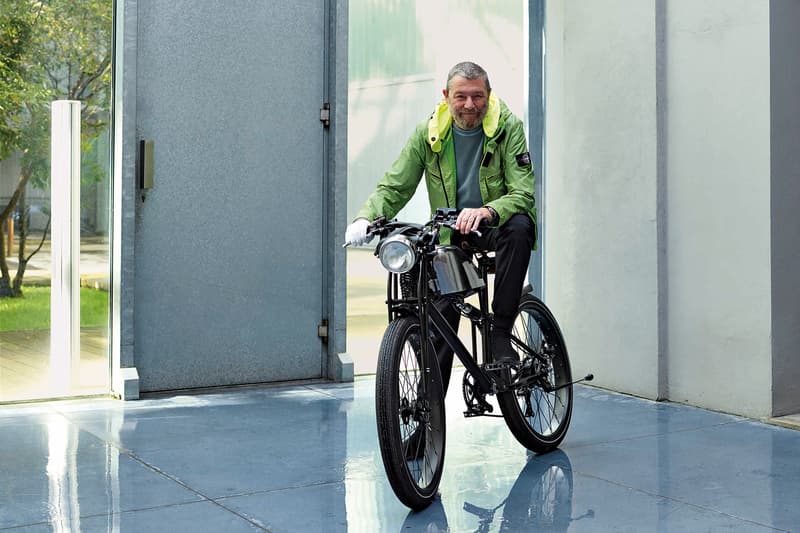 Long before Drake was attending Wimbledon, before A$AP Nast and Travis Scott's online war of words, and before Supreme and Nike were adorning their sought-after wares with the iconic compass patch, Stone Island was important. Founded in 1982 by cerebral and fabled Italian designer, Massimo Osti, the ultra-technical outerwear brand spent the best part of the next three decades capturing the hearts and minds of subcultures all over the world. From Milan' s affluent and outlandish Paninaro movement to Britain' s football casuals and various aspirational, working class youth tribes across Europe, Osti's brand would become the uniform of a dedicated and diverse, fashion-conscious following.
Now some 30 years later, after some mild flirtation with the brand in the '90s, it would appear that hip-hop and American streetwear has finally woken up to Stone Island. "The world has changed a lot since 1982, but we have a very strong identity," explains Carlo Rivetti, Creative Director and President of the Ravarino-based institution. "We have never pursued change, we have anticipated it. We have evolved. Somehow from the '80s, everything changed but nothing changed. The philosophical approach to the collections, the drive to break boundaries and always go beyond is the same."
From a lesser man, such a bold statement would seem absurd. So few brands can afford a slow evolution. The hunger and desire for hype within an increasingly saturated market simply won' t allow for it. The jovial Rivetti, however, commands respect like few men in the industry. His competent and confident steering of the brand, from heritage favorite to streetwear must-have, has been managed with the cool-headed nonchalance only an Italian could manage.
"The interest of young people has increased a lot in recent years," says Rivetti. "It is something that we strove for. The drive came from looking at my sons. I realized I had to talk to their generation, as I didn't want my brand get old with me. By speaking to more people, we increase our fan base, but the important aspect is that we have no desire to change our language; we don't need to adapt. In our first 30 years I always said that I would never collaborate with another brand on apparel pieces. This is where we are strong and I felt that I would only lend technical know-how to the collaborator. Then Supreme came along."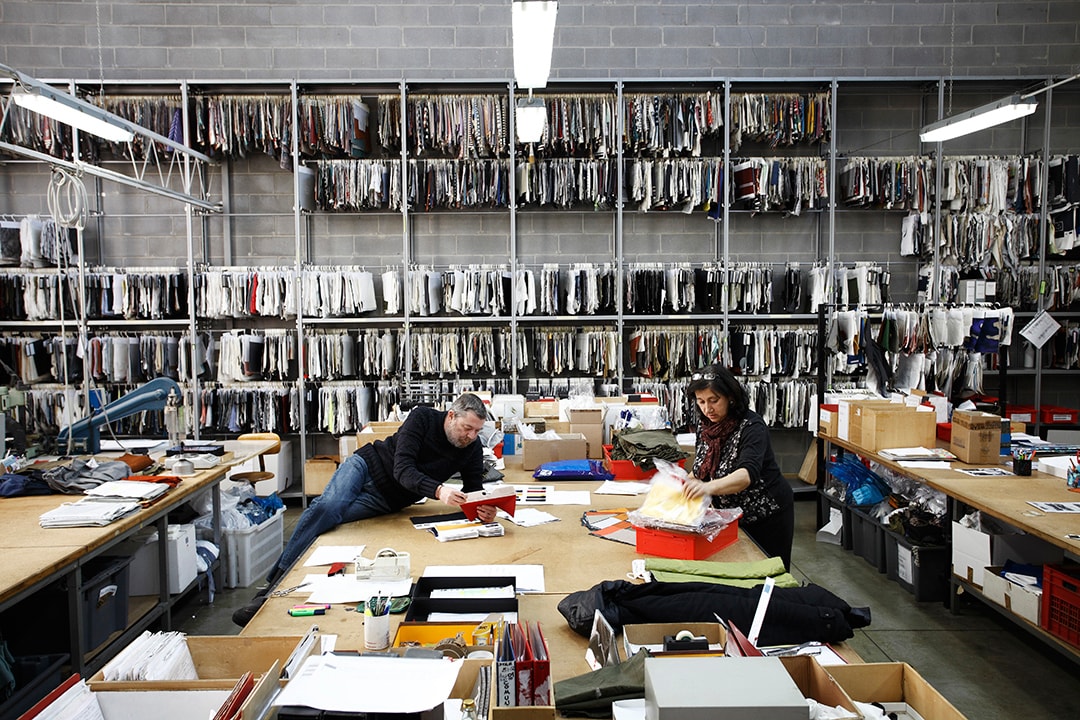 Now three collections deep and showing no sign of letting up, Stone Island's relationship with New York streetwear goliath Supreme has marked a turning point for Rivetti's brand – one that he had slowly but surely edged towards, but had yet to commit to. Until another elder statesmen of the industry helped him take the leap. "I'll never be able to thank James Jebbia enough," claims Rivetti on his conversations with the reclusive Supreme founder. "I discovered a brand new world. To open yourself and your company to a different reality is very interesting. I truly believe that cultural diversity is a value, and I say this as an Italian and European whilst the continent struggles with a refugee crisis."
"Supreme is in another very unique way, a true product brand, with very strong ethics and an unbelievable capacity to speak to young kids," Rivetti continues. "It is a cultural movement. You understand the stature of an entrepreneur by the quality of the people he chooses to surround himself with. James and myself are very different but share some core values. We do not compromise on product and we decided to confirm the first collaboration after seeing the product."
With an unparalleled archive, a dedicated following, and a commitment to engaging with younger audiences, it seems that Rivetti and Stone Island can only go from strength to strength. Its formula for success, however, must remain intact and unchanged. Otherwise, like so many brands before it, collaborations will result in a watering down of values, quality and ultimately, desirability.
"The concept of a collaboration is not enough, even with an authentic brand like Supreme. In the first years, our garments were something never seen before. The research in fibers and textiles, treatments, and garment dyeing techniques have always being the main themes for us. They were in the '80s and they still are today. This is something intrinsic that has remained unchanged over years. I see my company as an amazing car. For me it's just like Formula 1: the pilot is critical, but if the car doesn't work properly there is a problem."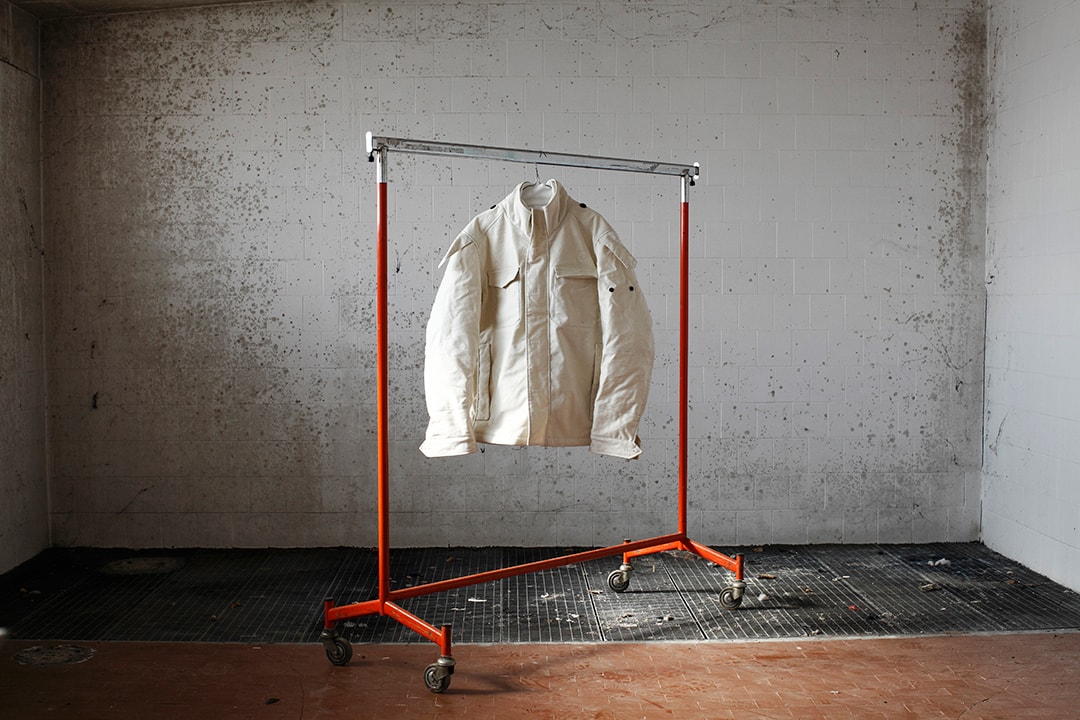 Having joined the brand just a year after its inception, seeing it grow from Massimo Osti's vision, through the design stewardship of Paul Harvey and into the multicultural, multi-operational behemoth that it is today, it is refreshing to see that Carlo Rivetti is showing no sign of slowing down. Behind the impossibly blue eyes, and the beguiling contrast of a mask of facial hair and a ubiquitous, room-warming grin, lies a brain still full of ideas, innovations, and the secret ingredient that Rivetti insists is the key to his, and Stone Island' s success.
"The key word is passion," he explains. "First of all the passion for the product. And passion for what is surrounding us. I see it inside and outside the company. Ours is a kind of club where we share the same values. We are friends, mates at the stadium supporting the same flag. A few years ago my people introduced me to a German gentleman who owns a wardrobe of 1,200 Stone Island pieces. My first question was 'Why?' He replied, 'Because the products are beautiful and because I share the ethos of the brand.' It was one of the most beautiful sentences I've ever heard. And this kind of thing is the reason why the whole team at Stone Island and I carry on working with the same passion. I cannot disappoint these people."
It is with that stroke of Italian melodrama that Carlo signs off our interview. From somebody else, from another brand, it may have seemed contrived and forced, but from a man who has poured his heart and soul into Stone Island it was endowed with an all-too-rare sense of honesty. With Carlo Rivetti, Stone Island is still in good hands. Believe the hype.
Writer

Dan Sandison/HYPEBEAST
Photographer

Nick Griffiths/HYPEBEAST
Join Our Discussions on Discord
The HYPEBEAST Discord Server is a community where conversations on cultural topics can be taken further.