Astrid Andersen on How to Soundtrack a Runway Show and Her Empowering New Collection
Plus the hip-hop on heavy rotation in her studio.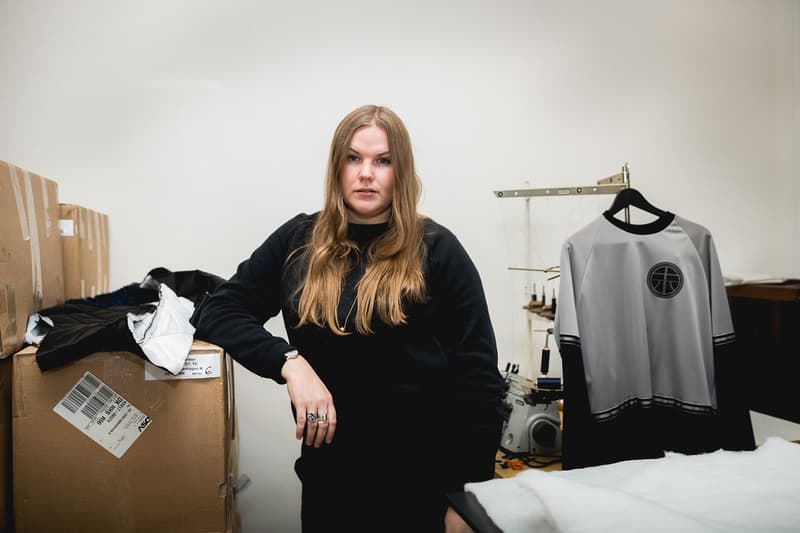 1 of 8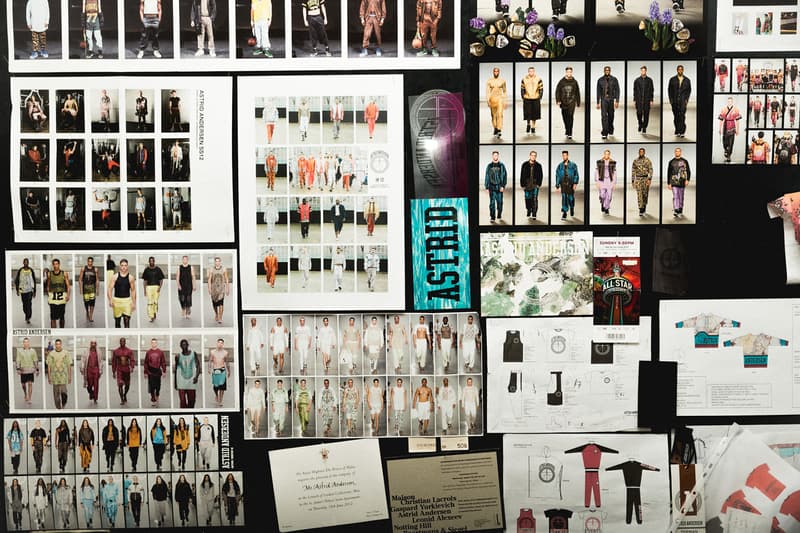 2 of 8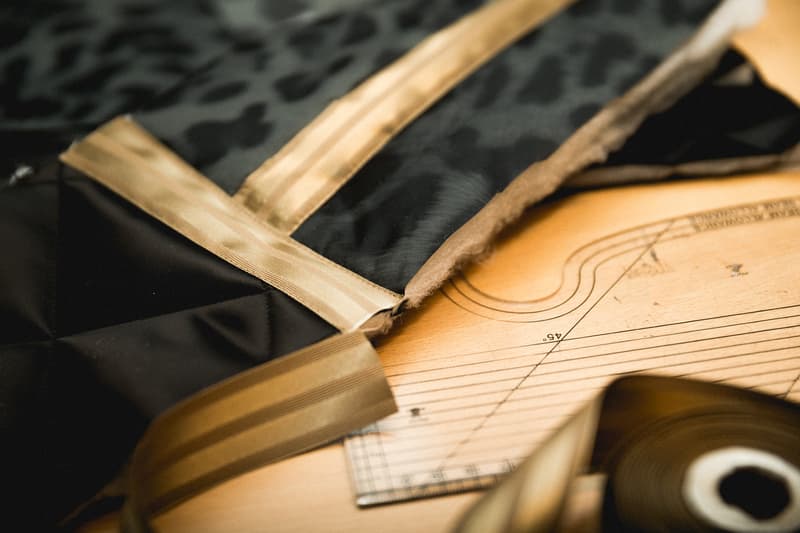 3 of 8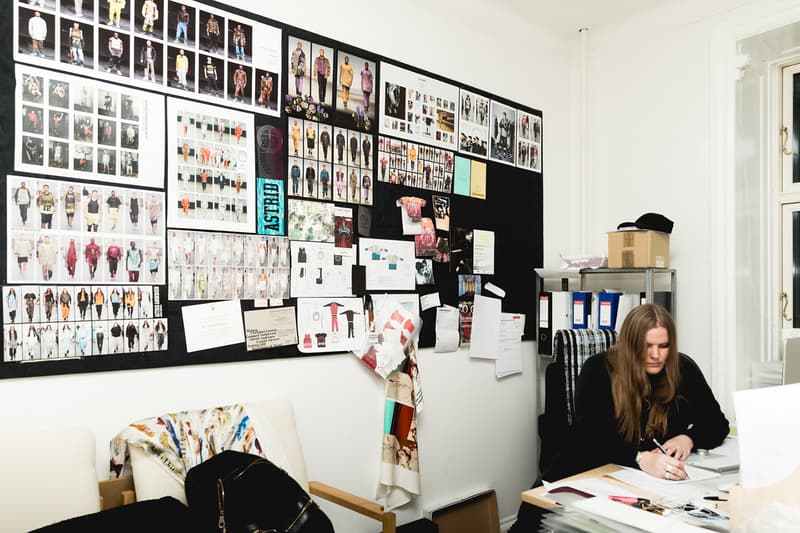 4 of 8
5 of 8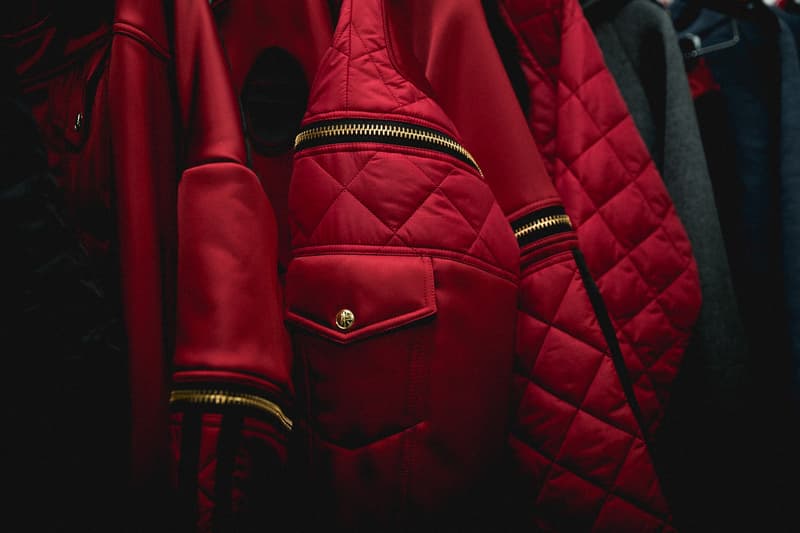 6 of 8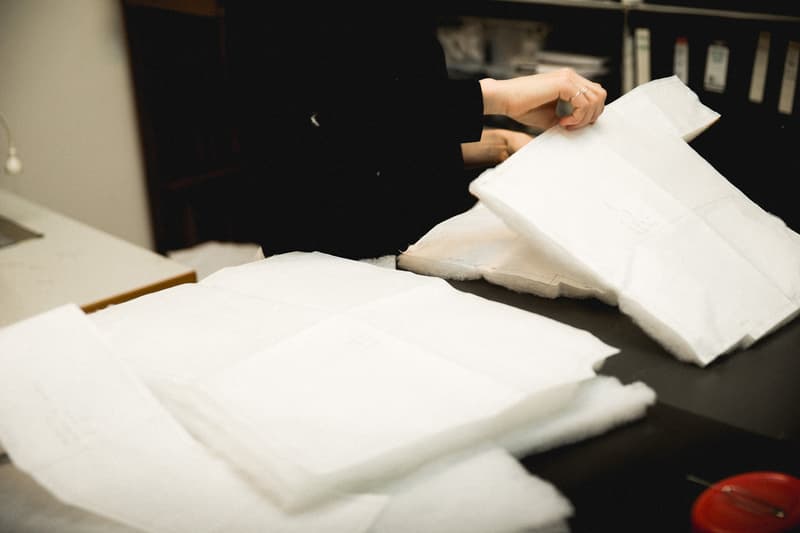 7 of 8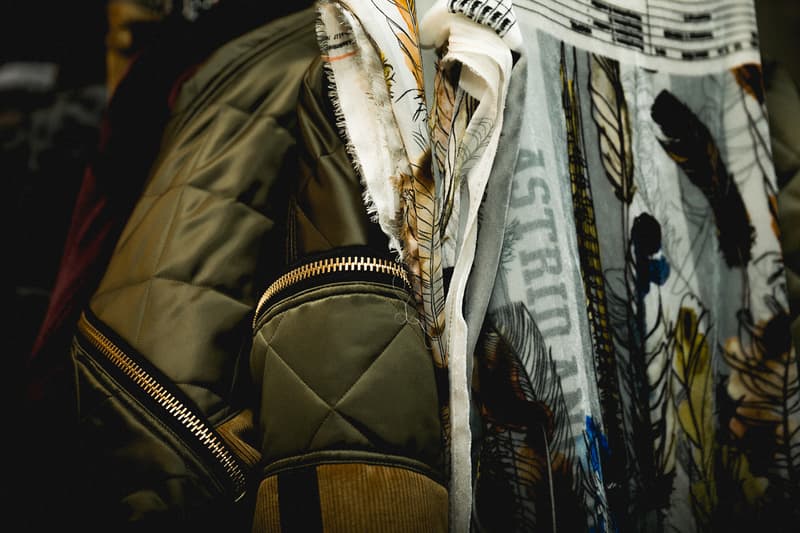 8 of 8
Danish designer Astrid Andersen has played a key role in reimagining the concept of streetwear since launching her first men's collection back in 2010. Drawing influence from the worlds of sport and hip-hop, her boundary-blurring pieces — that include logo-embellished bombers and luxe hooded tops through to jewelry and trackpants in high-shine fabrics — have established the former Royal College of Art graduate as one of menswear's most exciting faces, winning over an A-list cast of celebrity fans along the way.
Last December saw the launch of the Astrid Andersen online store, which the designer dubbed the start of a new era for the brand, and this week she brings her new collection to London Fashion Week Men's. Ahead of the show, we caught up with Andersen, who gave us a tour of her Copenhagen studio and an insight into what to expect this season. Plus scroll down for her list of 10 tracks on heavy rotation as this collection was created.
Click here for all our London Fashion Week Men's coverage.
How do you prepare for a fashion week?
It's about five months of focus on a look and mood that we feel is relevant to the present. In the final two months before the show we start to focus on details and technical solutions when producing our samples. We have chosen to do this in house so that we are in control of every seam and detail right up until the garment is on the runway, as this is where we find creative freedom.
What are the biggest challenges when putting on a runway show?
We still depend on support from the British Fashion Council and we are lucky to receive the support of the Topman venue again this season. It's a huge privilege but also a challenge when you are working around such support as sometimes you have to take a backseat in decision-making and then come in and create something that feels unique to you. On the day, the challenge is to juggle 100 things at the same time from hair and makeup to catering, models showing up, runway length, the music, and shoes fitting! But I have such an amazing team during my show who make everything happen with me.
What can we expect from your new-season collection?
We wanted to truly break away from basic trends and stay true to my original concept of creating a signature style that is about empowerment through dressing in a comfortable but distinct way.
What provides you with your richest inspiration?
I'm inspired by traveling and engaging with the culture and my generation in these places. I'm inspired by people who are passionate about their lives, their world and creating things.
How has streetwear evolved in the past few years?
The concept of streetwear has cemented its place within high fashion. To me the term "streetwear" is still overly used to describe a certain style reference that an older generation just doesn't associate with luxury and high fashion. The term streetwear seems outdated; what is relevant is that a new generation are choosing different dress codes to define themselves.
A new generation are choosing different dress codes to define themselves
How has your work changed since starting out?
I have become more aware of what it means to operate in a global market and I have grown to really know and understand my customer. But design-wise — now even more then ever — I take pride in sticking to the aesthetic that I defined when I started the label six years ago.
How does music play a part in your creative process?
It has always been a huge part of my creative process, consciously and subconsciously. To me, music sets a mood in ways that visuals cannot. I often find it easier to explain the mood I'm going for through music rather than mood boards.
How is music best used to accompany a runway show?
When the music evokes a feeling that then makes sense in relation to the clothes. When it adds that element of reflection or energy that you just cannot capture in a garment.
What do you feel links music and fashion?
Both fields are about expressing yourself. Music is art and fashion is design but they interact somewhere in a land of creating moods and telling stories and making people feel some type of way. Music can really empower you as a person and clothes can do the same.
Which musicians do you admire and why?
I admire anyone who is able to translate their views and emotions into something that others can find themselves within. My list is genuinely endless — to name a few would be Pink Floyd, Frank Ocean and Skepta.
What new styles and trends do you think we'll see at London Fashion Week Men's and beyond?
I never think this way. Let's just hope everyone creates something personal.
Astrid Andersen picks 10 tracks that fuelled her new-season collection