Read This Powerful Unreleased Tupac Interview From 1996
"I don't wanna die, but if I gotta go I wanna go without pain."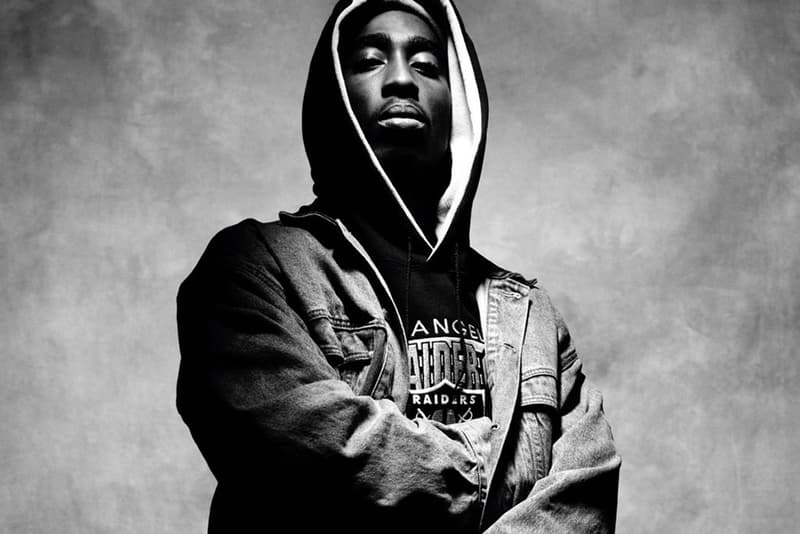 To mark the 20 year anniversary of Tupac's tragic death, VIBE magazine have published a commemorative cover that also includes an unreleased excerpt from Kevin Powell's candid 1996 interview with the late rap icon. The in-depth conversation went down just six months before Pac was murdered in Las Vegas, and his unsettled, troubled state of mind is made clear thanks to his incredibly frank responses.
Before the interview even starts, VIBE include an editor's note that explains the "intense climate" within the hip hop community at the time. "There were high tensions on both sides of the country that made it dangerous for artists and crews to maneuver freely between coasts," they explain. They also seek to state their intention for posting the excerpt: "We print this transcript not to perpetuate negative narratives, but to add another chapter to our journalistic tradition—to show Tupac as he was toward the end of his days. This rare glimpse at the end of Tupac's story finds him erratic, introspective, and brilliantly insightful as always. We offer it with deep appreciation for 'Pac, and with respect for his family, friends and fans."
In the interview, Powell questions Tupac on his role in the hostile nature of the hip hop community at the time. "We all black and everything…but I'm not talking about division. I'm talking about realism. You don't hang with us. You live different than we live. We all brothers, but we don't all live the same," he explains. "I don't want it to be fighting, I don't want no arguing, I just wanna make my money. You can't tell me I'm gonna sit down and hug and kiss n*ggas to make everybody else feel good. Straight up, there is no beef. If there was a beef n*ggas would know."
Tupac also discusses the process behind his acclaimed album All Eyez On Me, opening up about the title and revealing how raw of an album it was for him. "Everybody lookin' at me right now," he explains. "The police lookin' at me, the females, my enemies, reporters, people that want me to fall, people that want me to make it. My mama. In jail, the guards. Everybody lookin' at me. All eyes on me."
At the end of the interview, Pac speaks about his then upcoming record label, Euthanasia Records. In an ironic, sad twist, his final answer about the name of the label acts as a poignant, tragically prophetic precursor to his death: "I fell in love with that word. I feel like that's me. I'm gonna die, I just wanna die without pain. I don't wanna die, but if I gotta go I wanna go without pain." Check out the full VIBE story here.
Join Our Discussions on Discord
The HYPEBEAST Discord Server is a community where conversations on cultural topics can be taken further.