2016 Guide to Tokyo's Sneaker Stores
Another taste of what Japan's capital has to offer.
Our latest guide brings us back to Tokyo yet again, where we previously covered the city's diverse independent retail scene. Equally impressive is the capital city's offering of sneakers, who's deep-rooted fascination with Western culture has brought with it a steadfast influx of overseas sportswear season after season, while the country's own labels offer a less hyped, albeit, more affordable offering of kicks as well. Much like Tokyo's streetwear outposts, the majority of the city's sneaker specialists are centered around Harajuku and Shibuya, though there are plenty of notable gems located just a train ride away from the aforementioned districts, some of which we will cover in this piece. Your local ABC Mart, Japan's answer to Foot Locker or Champs, offers a pretty decent selection of Air Maxes, Chuck Taylors and plenty of running shoes as well. It's also worth nothing the company is Japan's official distributor of Vans, which is why many releases are exclusive to them. Including all of the city's noteworthy sneaker shops would've been next to impossible, but the following stores should give you guys a quick taste of what the city has to offer.
A+S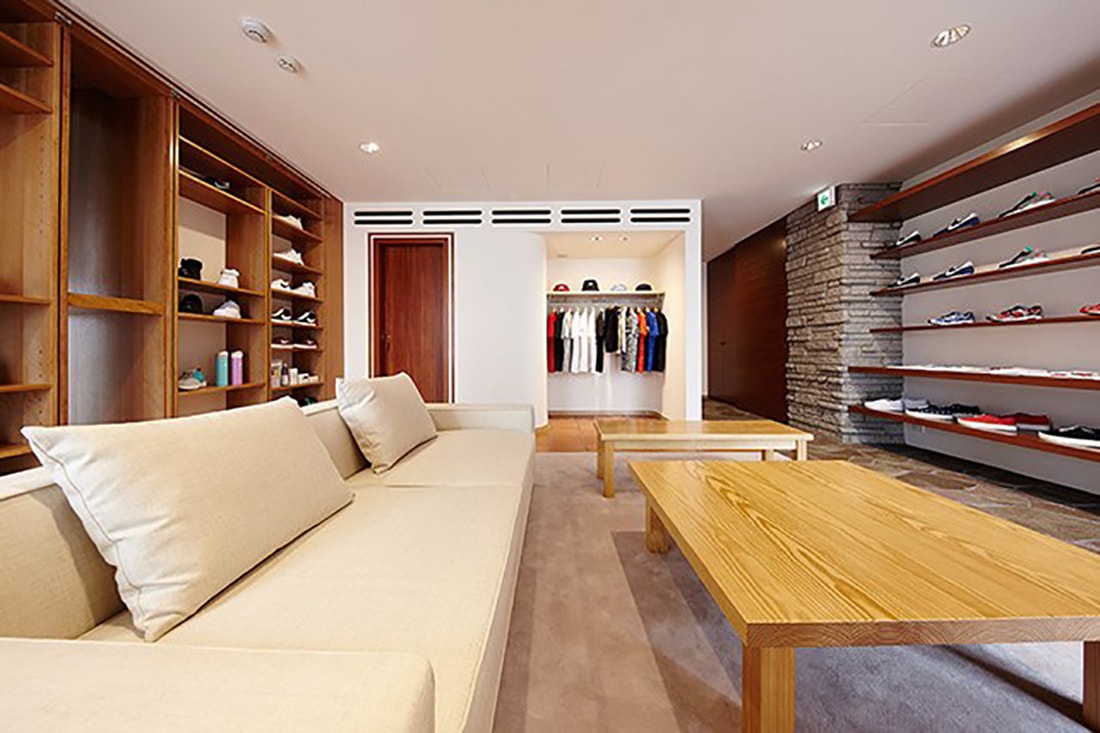 Located on the floor above SOPHNET.'s Harajuku store, Architecture & Sneakers (abbreviated as A+S) is a fluid extension of the Japanese streetwear imprint's flagship space. Likely spurned in part by Hirofumi Kiyonaga's close ties with Nike, with whom he shares a collaborative F.C.Real Bristol line, the store's wood and stone interior is decked out with an extensive range of limited edition Swoosh footwear and NSW apparel. However, unlike the majority of the stores on this list, A+S's selection also ventures into the high fashion realm, with premium names such as Balenciaga, Maison Margiela, Marc Jacobs and Pierre Hardy also readily available. This isn't your typical sneaker store but rather a space to unify the worlds of design and footwear under one roof, and it should be a no-brainer for anyone craving interior inspirations. 
Address: 3-34-10 Jingumae, Shibuya-ku 
Chapter World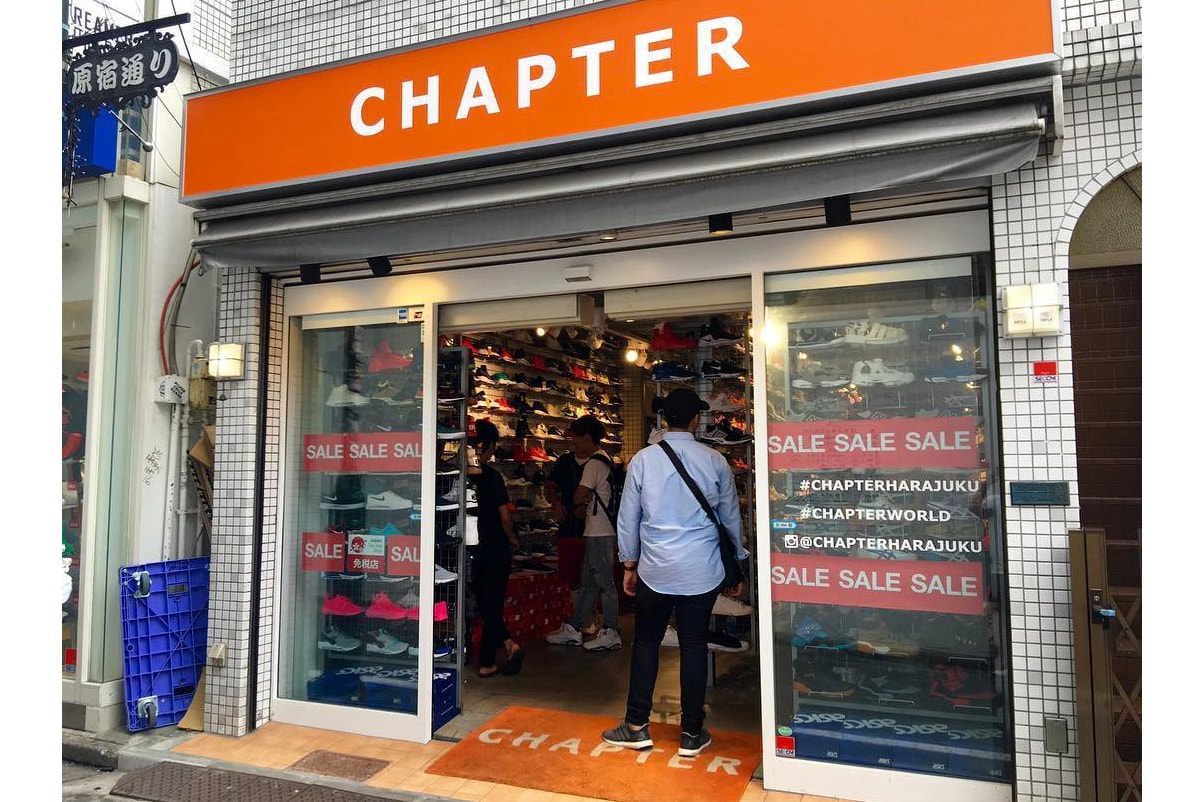 Another resident of the Jingumae area is the ever-present Chapter World. Founded in 1996 as a 2.7-square-meter space in a junkyard, the store has blossomed into a go-to sneaker destination carrying perhaps the most well-rounded selection of in-trend sneakers. With an impressive selection that includes Nike, adidas Originals, New Balance, Reebok, ASICS Tiger and PUMA, not to mention the store-exclusive releases, Chapter World has a footwear selection that will appeal to just about everyone regardless of age. It also boasts a sister establishment Chum Chum, where ladies can peruse all kinds of shoes ranging from street-ready sneakers to heels and everything in between. Visitors will also find some lifestyle items and sportswear attires, making this a one-stop shop for all sneaker lovers.
Address: 3-22-7 Jingumae, Shibuya-ku
GETTRY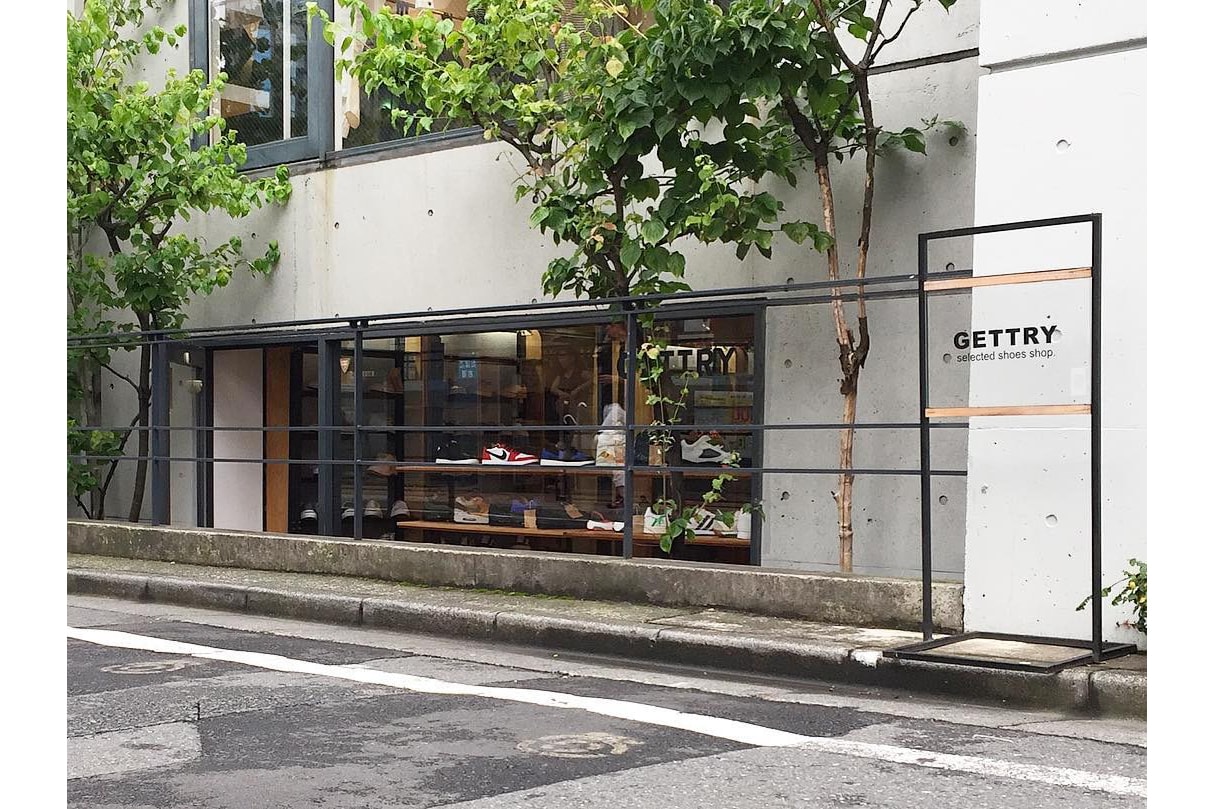 Though originally from Kyoto, GETTRY has been successful in venturing into the highly competitive sneaker scene of Harajuku. Tucked away in a basement, just down the street from atmos's Harajuku outpost, the shop carries a substantial selection of Nike SB, New Balance and ASICS colorways, alongside adidas and Reebok Classic models. Despite its prime location, GETTRY doesn't necessarily get the shine it deserves, as bigger names such as Supreme and UNDEFEATED attract the majority of the customers on the block. Nevertheless it's one of the go-to spots around Harajuku to cop a pair of kicks, at least in our minds.
Address: 4-26-35 Jingumae, Shibuya-ku
KICKS LAB.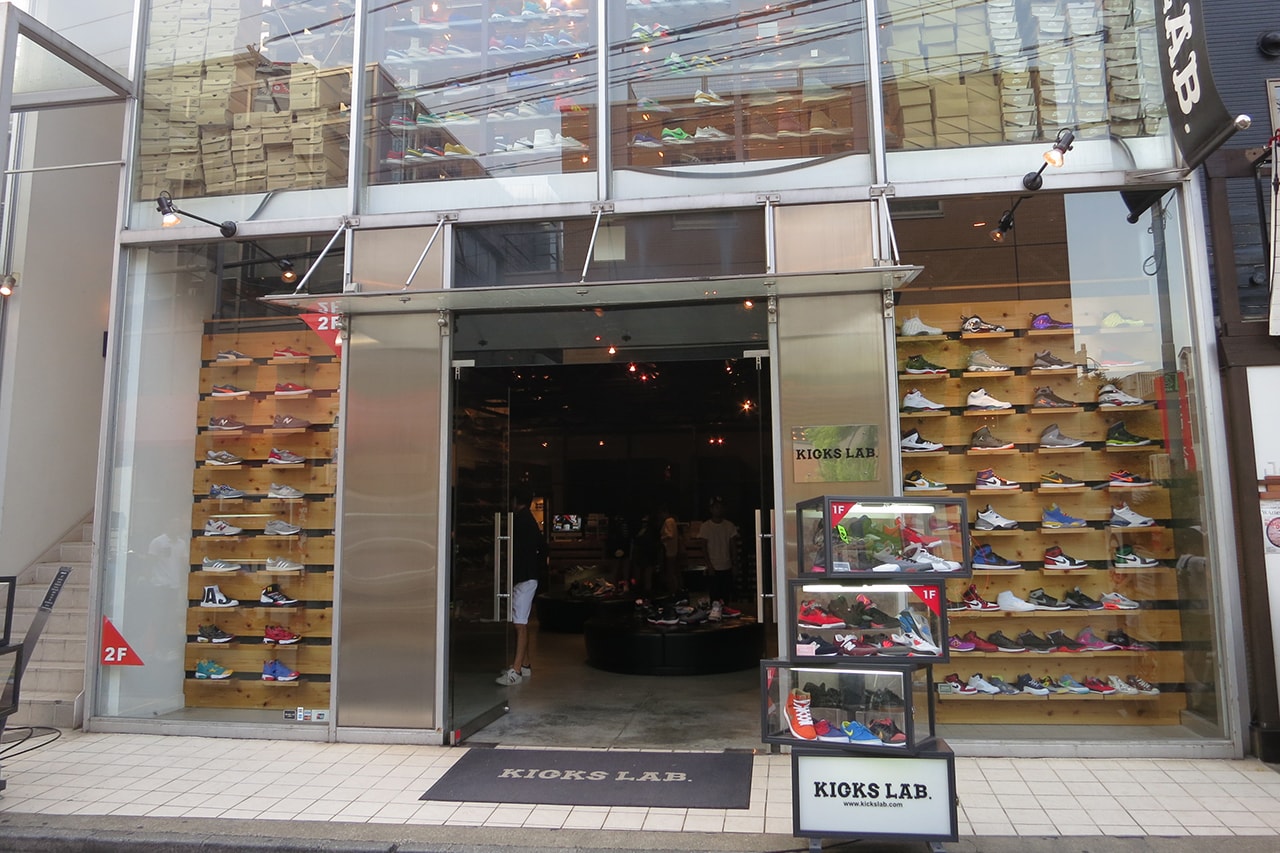 Jordans, Jordans and more Jordans. It's no real surprise that KICKS LAB. offers just about all the most coveted Jumpman releases considering it has to compete with the likes of Supreme, UNDEFEATED and NEIGHBORHOOD who are all located on the same street. Many retailers have struggled to justify their place on the block, often lasting just a couple years, but KICKS LAB. has proved that it does belong in the most hyped stretch of the biggest city in the world. Even if you're not a Jordan head there's still plenty of other options to choose from, including the latest releases from adidas, Nike, Reebok and Vans. If you can't make the trip over to Japan don't worry, KICKS LAB. still offers an extensive range of sneakers through its online store. 
Address: 4-32-5 Jingumae, Shibuya-ku
Limited.edt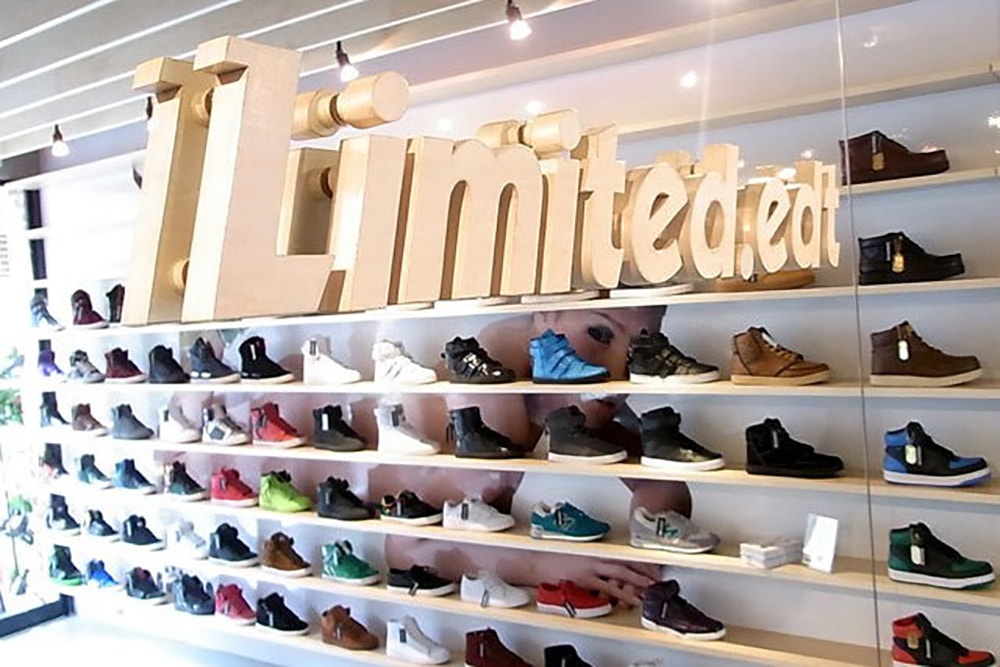 Not to be confused with Singapore's Limited Edt., Limited.edt is a relatively small establishment that finds itself just down the street from UNDEFEATED and Supreme. In fact that majority of the visitors on this street are likely to be heading to the aforementioned heavyweights, but it's tough to ignore Limited.edt's presence especially when there are a lot of good deals to be found. Though nothing truly spectacular, a very solid option when it comes to in-trend sneakers. Jordans, Nike, adidas, PUMA and additional lifestyle-oriented brands are all stocked here.
Address: 4-31-4 Jingumae, Shibuya-ku
mita

sneakers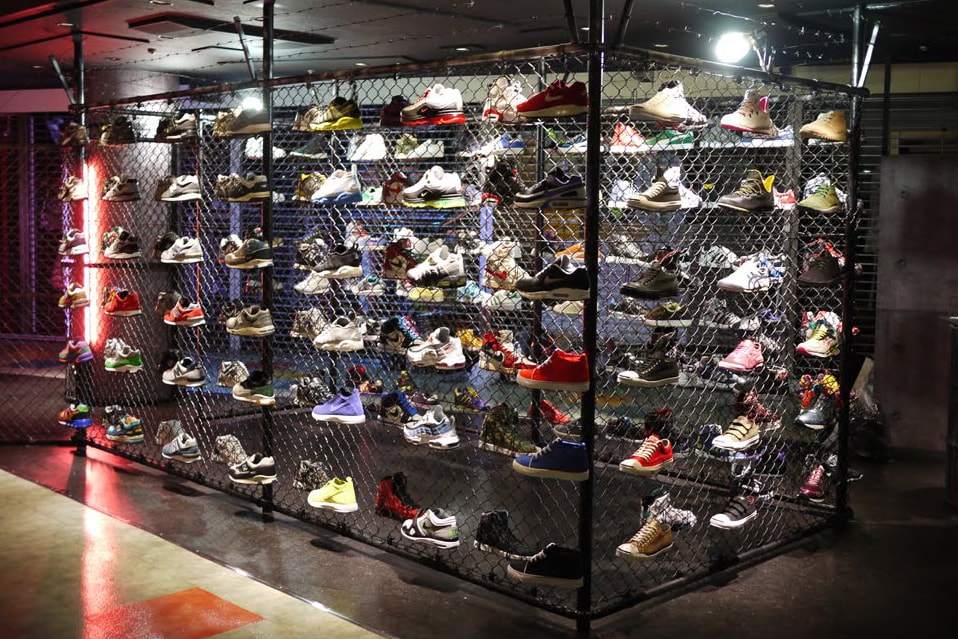 Anyone who's a frequent visitor on our site will be familiar with mita sneakers. Founded more than 40 years ago by Shigeyuki Kuni, the revered Ueno sneaker destination is considered as one of the top sneaker stores not only in Japan but in the world for its unparalleled selection of Nike, adidas, PUMA, New Balance, Reebok and ASICS, not to mention the countless collaborations it has put out over the years. Despite not being located in one of the city's fashion hot spots, sneaker enthusiasts continue to venture out to Ueno for a chance to cop sought-after releases the shop has to offer across its floors. Originally, mita exclusively carried Japan-made sneakers, though over the years due to a growing demand for overseas brands, the store began stocking more hyped overseas releases. From adidas Consortium releases to limited edition models from the '90s, mita sneakers pretty much has it all.
Address: 4-7-8 Ueno, Taito-ku
Passover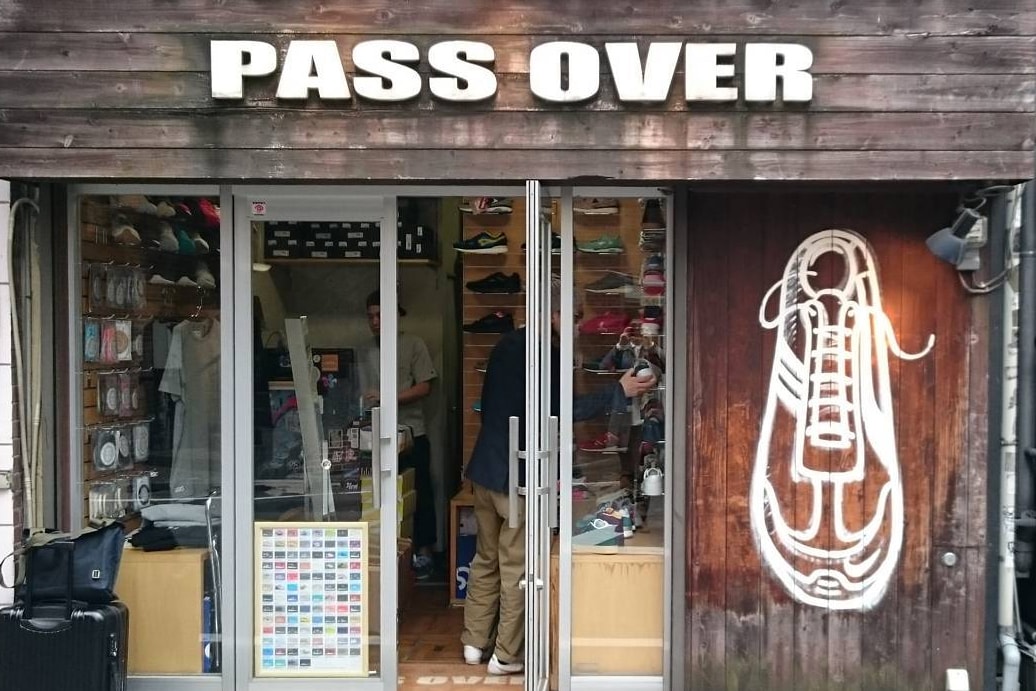 Located just a station away from Shibuya in Ebisu, Passover is a small sneaker shop which is easily recognizable with a wood-clad exterior. Boasting a homey feel, partly due to its more residential location, you can take your time to browse the store's selections without having to worry about the swarming crowds in Harajuku or Shibuya, particularly on the weekends. For such a relatively small space, the store boasts a very impressive selection of Jordan Retros, Nike collaborations and adidas, but also a healthy dose of more classic designs from Brooks, Diadora, FILA, Le Coq Sportif, New Balance and Saucony.
Address: 1-14-2 Ebisunishi, Shibuya-ku
SKIT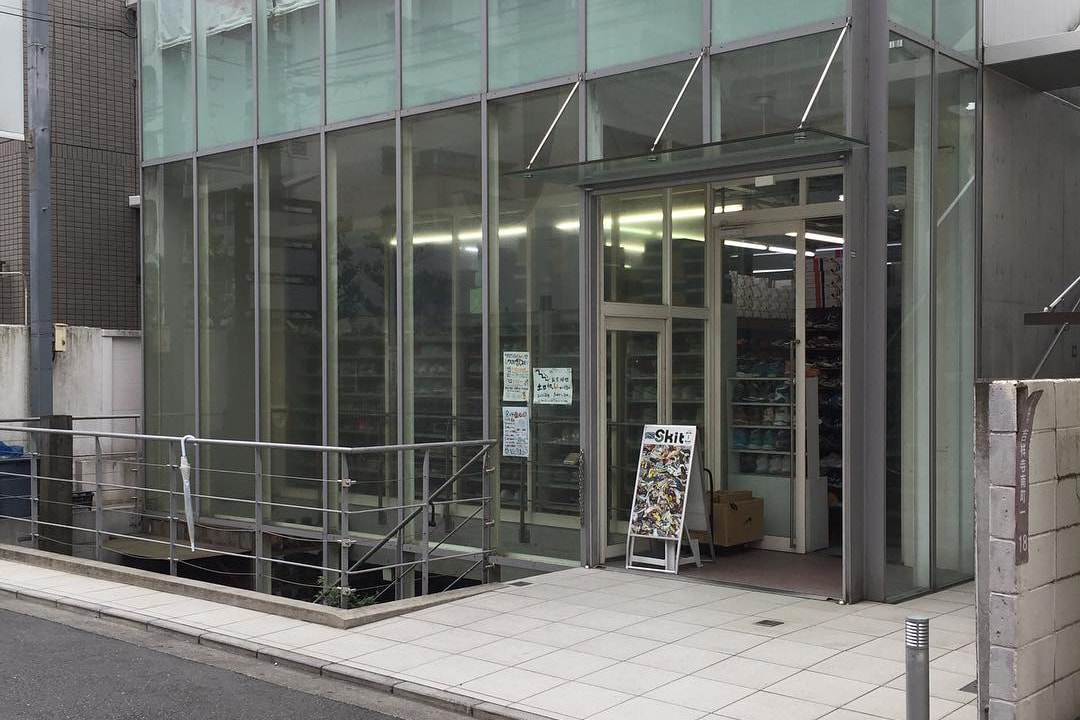 Founded in 2001 by Katsuhige Kamamoto, SKIT is the place where the city's sneaker aficionados venture out to in hopes of copping a pair of rare vintage kicks at an affordable price. Though not as celebrated as some of the other names on this list, Kamamoto-san's continuous commitment to selling sneakers for the love of the scene is what has earned the store a glowing reputation since its humble beginnings until now. SKIT has now expanded its reach into Osaka, Sendai and Fukuoka as well — a rare feat for a consignment store, though its heart and soul remain at its flagship location in Kichijoji which now boasts over 16,000 pairs of shrink-wrapped kicks. Whether you're actually looking to cop or just want to browse, this place is most definitely worth the 20-minute train ride from Harajuku.
Address: 1-18-1 Kichijoji Minamicho
Soma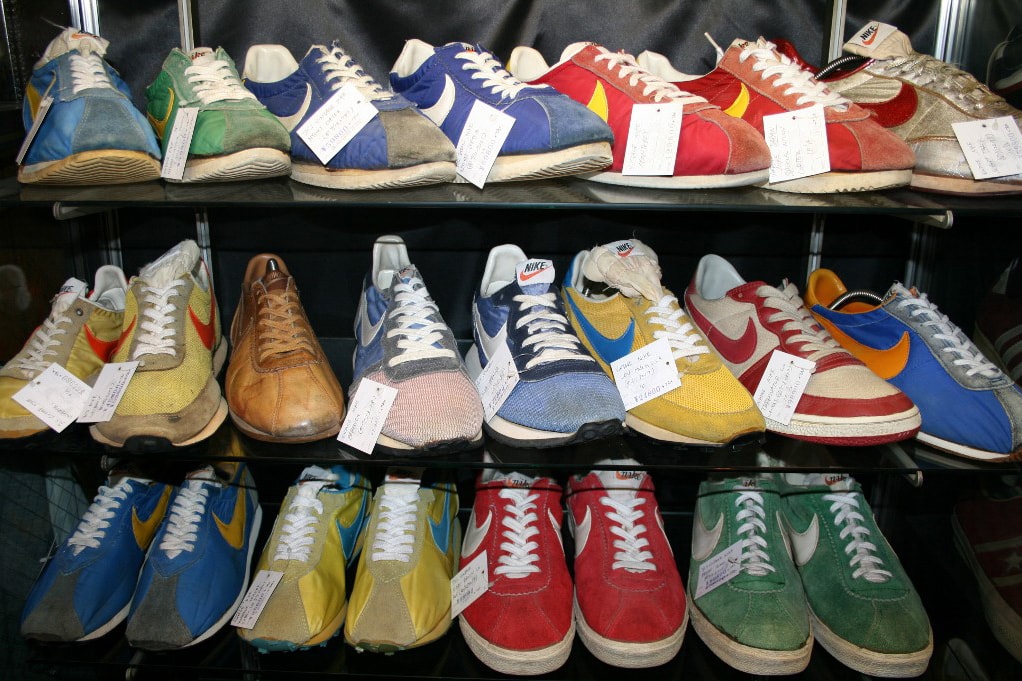 Amongst the countless of thrift stores, cafes and bars of Shimokitazawa sits Soma. As its location already suggests, the shop is a purveyor of vintage sneakers from countries around the globe. Though this particular store may not be up everyone's alley, there's absolutely no denying the remarkable collection of kicks the store has been able to amass over the years. Many of the shoes would almost be more suitable being displayed in a museum somewhere rather than on your feet, but that's up for you to decide. To get a better idea of what Soma has to offer, make sure to check their blog out here.
Address: 2-12-2 Shimokitazawa, Setagaya-ku
Worm Tokyo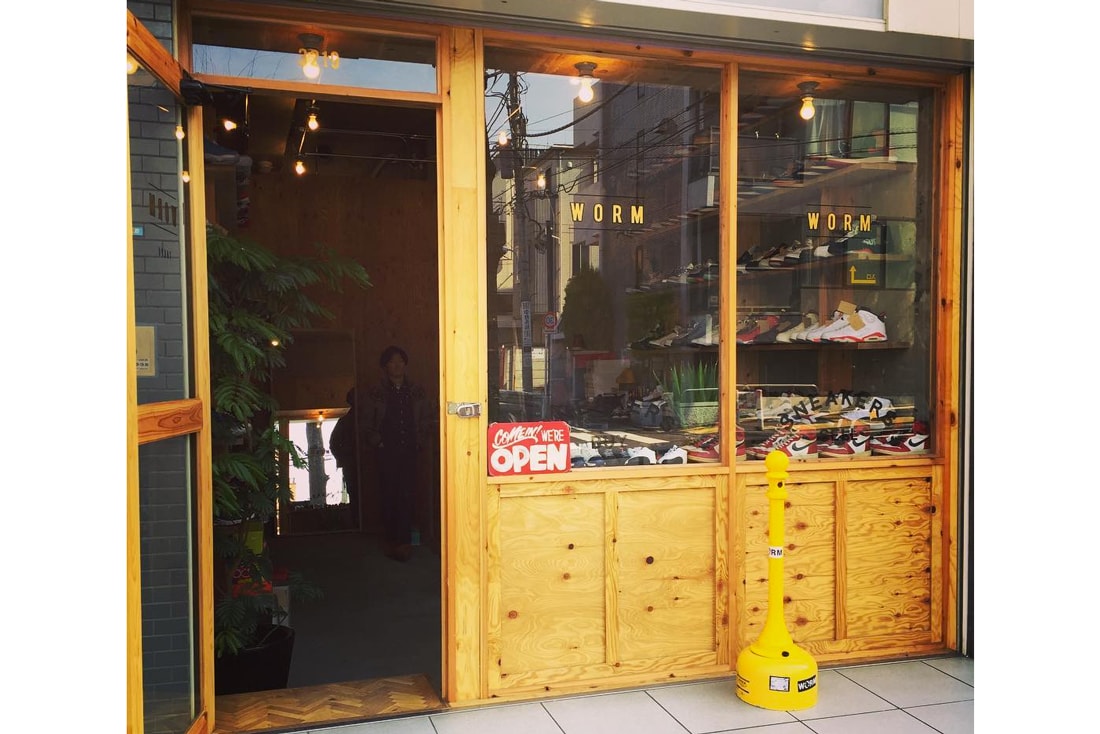 It wouldn't be a stretch to say that Worm Tokyo carries some of the most rare kicks around. The consignment store's insane selection of deadstock and vintage sneakers blow pretty much all of the other stores out of the water, and if you find a pair that you really want, you're going to have to act fast. There's a heavy presence of Jordans and Nikes on any given day and slowly but surely, the stock of hyped adidas, Converse, New Balance, Vans and Reebok are starting to make their way into the shop as well. Ranging from the most coveted to the most obscure, Worm really has it all. Nakameguro is a great place to spend a day anyways so there's really no reason to not check this place out.
Address: 3-2-19 Nakameguro, Meguro-ku