Lil B Talks About Being a Huge Dragon Ball Z Fan & His Love for Comic Books & Video Games
"I want to collab with one of the best drawers. Let the anime drawers know. I want to pick out the best one."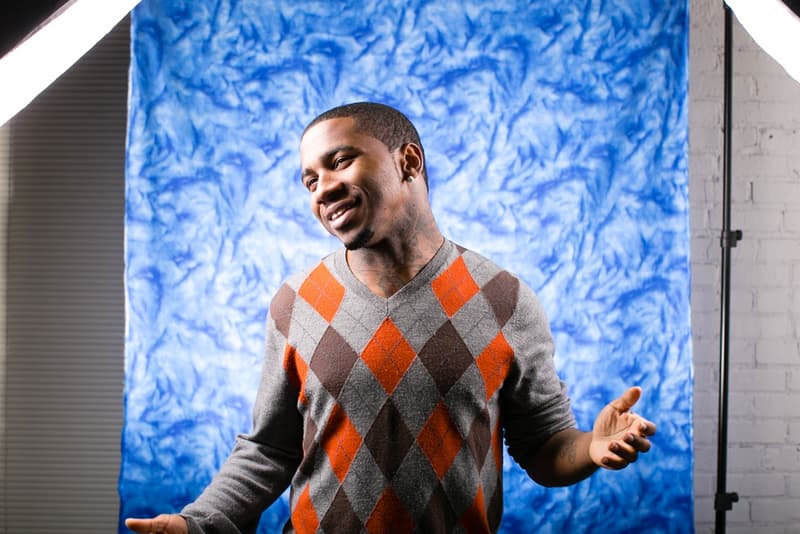 It's no secret that the hip hop community has a long-standing, widespread love for Dragon Ball Z; heavyweights like Frank Ocean, Chance the Rapper, Childish Gambino, Joey Bada$$, Ab-Soul, Big Sean and so many more have all dropped references to the iconic Japanese anime series.
In a new interview with Kotaku, none other than Lil B has opened up about being a "DBZ nut" and his love for Gundam Wing, comic books and videogame series like Metal Gear and Final Fantasy. "I'm a Gundam Wing guy. A Dragon Ball Z guy. That's about me. You know what I'm saying?" he said. "I really like how it's drawn. I think aside from the storyline, the artists did an amazing job with the Dragon Ball Z characters. They look amazing. From Frieza to the Cell Saga, Piccolo to Majin Buu. I love all that."
Eventually, the interview steers to his growing comic book collection. "I just bought a bunch of rare Marvel comics. I just got some Alien Vs. Predator. I bought a bunch of old comics, Superman/Aliens. I got some rare X-Men comics. There are so many. I'm a real big fan of early X-Men stuff.X-force. Alien: Resurrection—huge fan of that," he revealed. "I just collect those. Those are my favorites right now. I have a private collection of art and comics I'll be releasing to the public real soon."
The BasedGod closed out the interview by adding that he wants to work with anime drawers down the road, but he's quite specific about who it would be: "I want to collab with one of the best drawers. Let the anime drawers know. I want to pick out the best one."
Read Kotaku's full interview with Lil B here. Check out our comprehensive guide to hip hop's long-standing references to Dragon Ball Z here.