Gucci Mane Is Going to Sell Clothing That's "Somewhere Between Supreme & Vetements"
Plus, he inked a major book deal & will co-star alongside Al Pacino in a new film.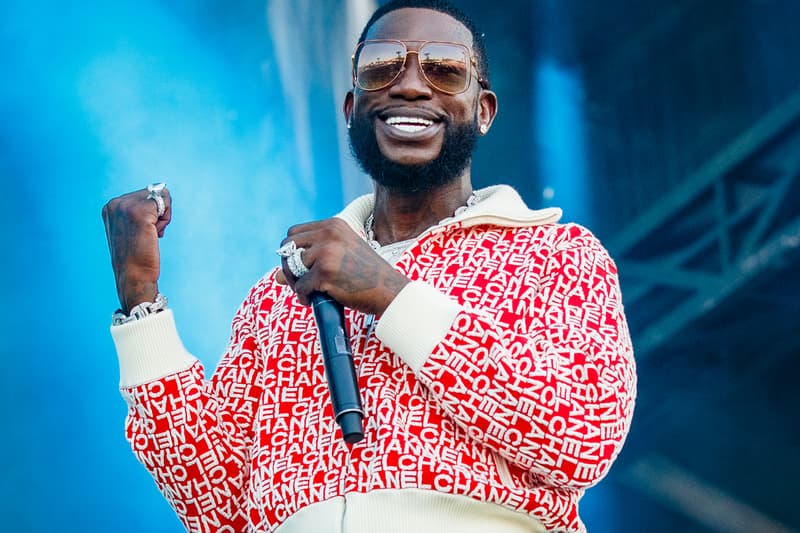 When it comes to work ethic, Gucci Mane's studio habits are well-documented and taken on a mythical status. Continuing to push himself, Gucci Mane has revealed very serious interests in virtually every other sector of the entertainment industry besides music. In a new interview with GQ, Guwop shares plans for a brand new, modern clothing line he's intending to drop. Described by Gucci himself as "Exclusive. Super trend. Super hip. Well made. Well crafted," his new collection is intended to give buyers items that feel like "collectors" pieces. Further elaborating on Gucci's foray into fashion, his business partner and 300 Management co-founder Todd Moscowitz labels its look as something that's "somewhere between Supreme and Vetements." Along with clothes, Gucci Mane has also inked a serious, major book deal with renowned publisher Simon & Schuster. Lastly, Gucci Mane plans to reconnect with Spring Breakers architect Harmony Korine for a film tentatively-titled The Trap. In his biggest onscreen effort yet, Gucci Mane's forthcoming movie will co-star Al Pacino, James Franco and Benicio del Toro. Considering Gucci Mane's drive, expect specifics of these projects to surface in the coming months.