The Lexus UX Concept Is Set for Its Paris Debut
A teaser before the big day.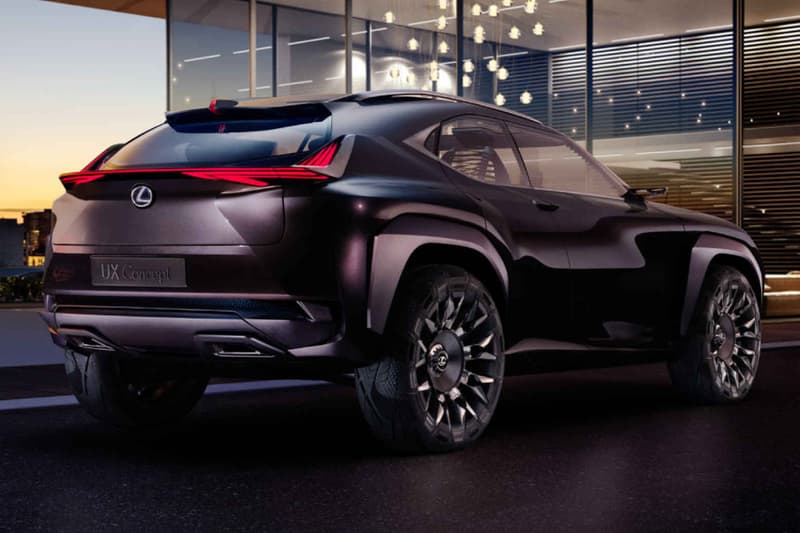 Lexus is set to reveal a new concept car at this year's Paris Motor Show named "UX." According to the luxury Japanese carmaker, the concept "takes Lexus' design language to the next level." Though only one picture has been released, we can see the automobile is set atop massive alloy wheels and features dual exhaust tips set in the back. It also seems Lexus has ditched its traditional wing mirrors in favor of front-facing cameras, while rear-hinged doors at the back indicate the absence of a B-pillar. Designed at Lexus's European Design Centre, ED2, the car's reveal is set for September 29 in Paris.