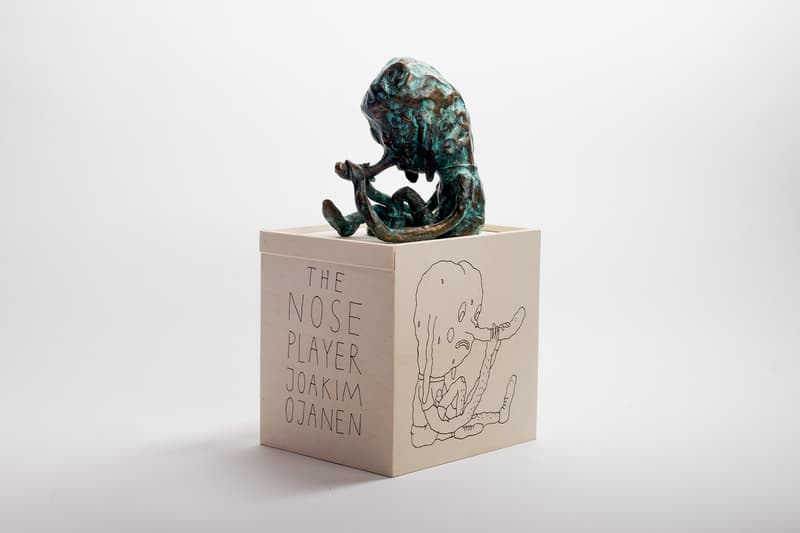 1 of 2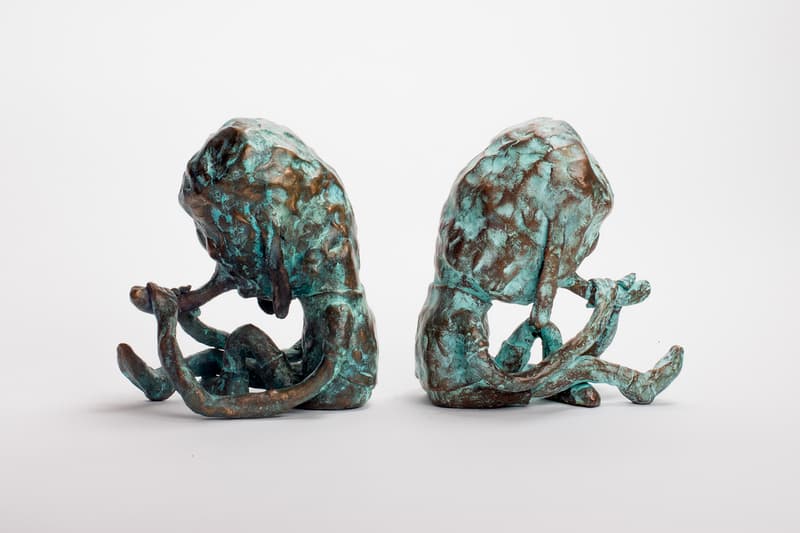 2 of 2
Joakim Ojanen & Case Studyo Team up for 'The Nose Player'
"I haven't dared to introduce myself to him yet so I don't know his real name…"
---
Earlier this month, Case Studyo reinterpreted the amphora with a little help from James Jarvis and now the artistic producer is back with the latest entry in its artist series. This time around, Case Studyo joins up with Stockholm-based Joakim Ojanen, a Swedish fine artist known for his unique ceramic characters. Dubbed The Nose Player, Ojanen and Case Studyo's project takes on bronze construction in order to differentiate it from the Swede's typical pieces. Says Ojanen of the character:
The Nose Player is going through a rough time right now. He's been feeling lonely for a while and when we catch him at his secret place he's just played the first few notes on his nose. 

It starts of as a slow sad song. He doesn't notice that we are watching and I think he wants be alone right now to get in touch with his true feelings. I think the music is a way for him to deal with his life and especially the hard times. I haven't dared to introduce myself to him yet so I don't know his real name but I call him The Nose Player. 
Cast in bronze with a green-blue patina and standing 22cm tall, The Nose Player is limited to just eight productions and comes with Case Studyo's usual bespoke packaging and a signed and numbered certificate of authenticity. The sculpture drops online this Wednesday, September 28.