McLaren's All-Electric P1 Successor Is Finally Here
And it's a little smaller than we would have imagined.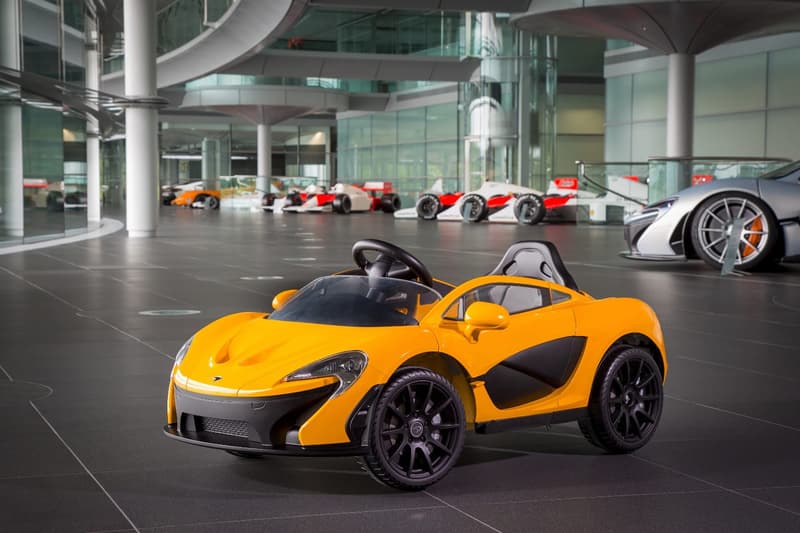 McLaren has supposedly long been at work on an all-electric followup to the P1 and now, in the midst of talk of an acquisition by Apple, we finally have a look at the fruits of that labor — well, sort of. The storied British imprint has indeed unveiled a fully electric P1 and one that can speed from 0 mph to top speed in just two seconds. If you're hoping to get behind the wheel of the thing, though, don't get your hopes up — the new P1 is intended solely for the little ones.
Dubbed the Ride On, the new P1 is a hilariously tiny departure from the norm as McLaren takes on the little cars you rode around the driveway in as a kid. However, this is a bit of a step up from the Tonka Trucks of old. Featuring a central driving position and billed as the "most compact car yet to wear the McLaren badge," the Ride On even comes with dihedral doors and a push-button starter that not only fires up the electric engine, but turns on the lights, too. It even comes pre-loaded with MP3s of your kids' favorite nursery rhymes and comes decked out in a Volcano Yellow paint scheme. So while you may still not be getting that fully electric McLaren, at least your children can get a little taste of what's to come in the meantime.
McLaren's miniaturized P1 drops this October for around $500 USD.