Kinfolk's Jey Perie Talks to Eric Elms About His New Fashion Label, POWERS
Slated to make its debut at The Kinfolk Store.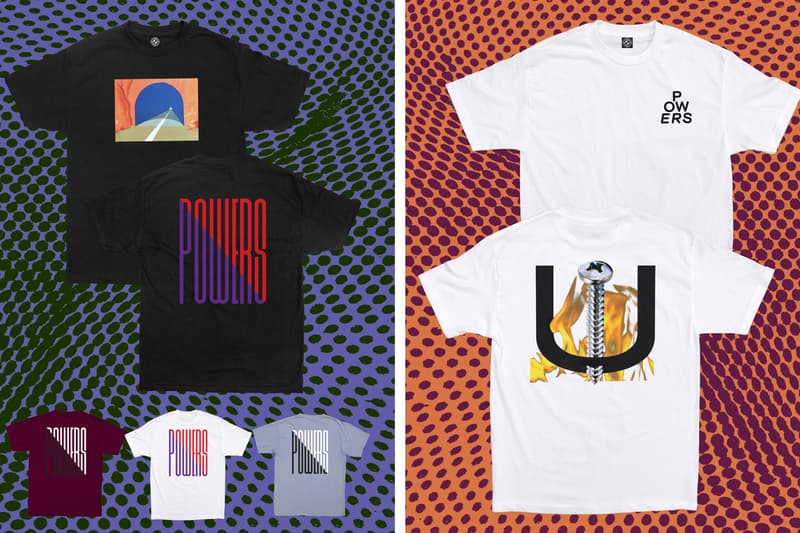 1 of 4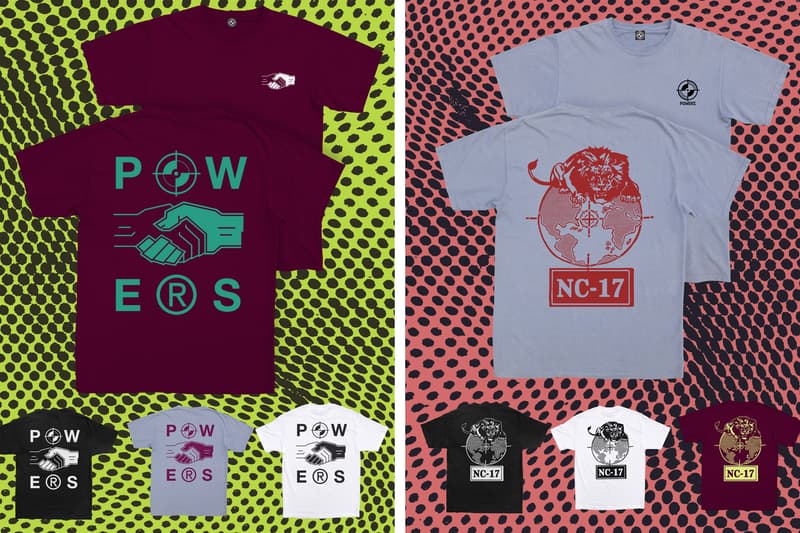 2 of 4
3 of 4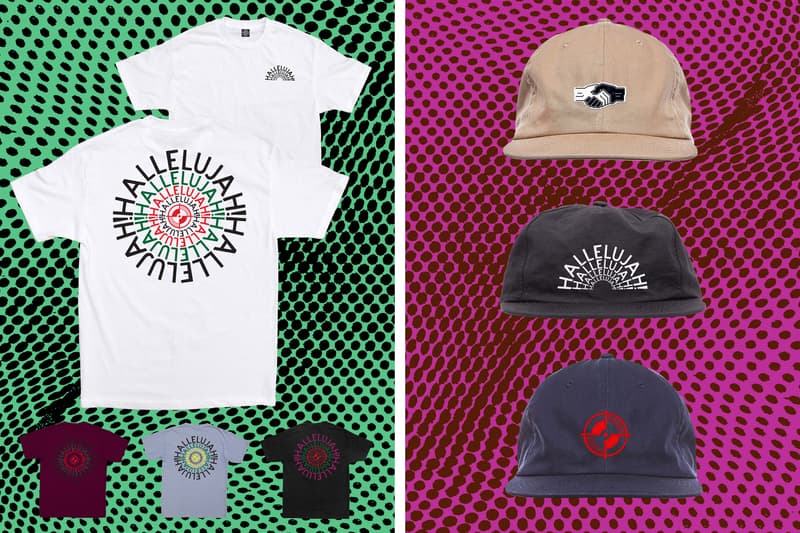 4 of 4
This week, The Kinfolk Store and I are stoked to be launching Eric Elms's new creative project, POWERS, alongside drop #5 of Kyle Ng's Brain Dead. It's the third year in a row that Kinfolk and Brain Dead worked on a special release party during NY Art Book Fair.
Once Eric mentioned his new project to us, it was a no-brainer to have him release it during the Book Fair at Kinfolk. I've always been a fan of Eric's art, and I'm very honored to have Kinfolk be his local partner with POWERS.
Eric and I sat down earlier this week to discuss the reason why he is starting this new project.
Tell us more about POWERS, starting with the name.
POWERS is actually the name of the street that my studio is on, Powers Street. The whole brand kind of stems from everything I do in my studio, from painting, design/graphics with Partners&Others, printing books with AndPress, and all the random projects in between. I think it's important for brands to have a culture and "point of view" around them. That culture for us is how everything is filtered through the studio.
What was your main inspiration for this first drop?
The first drop doesn't have an overarching theme. It is just an introduction to the brand. I wanted the graphics to be varied, and the products to be diverse so people get a taste of what is in store for the future. Just like in the studio, not everything looks exactly the same, but I think it all comes together as a cohesive vibe.
You've been creating graphics for all the iconic streetwear brands over the last decade. What made you decide to create your own brand this year?
I've obviously been influenced and inspired by all the people I have worked for over the years. I feel like I got started in a really exciting time in NYC, with brands like Supreme, SSUR, Natural Born, aNYthing, etc, doing fun things. After that, other than a couple very consistent companies (they know who they are), I felt like there was a vacuum of fresh energy. It kind of burnt me out on making things in that genre. Seeing individual artists and brands like Peter Sutherland (C-N-Y), Cali, BrainDead, LQQK, OHBLOOD, Ken Kagami, KnowWave, etc. making things got me excited again.
Originally, it was going to be a bit smaller but it kind of grew into something bigger after I teamed up with Kyle Ng. I had known him through his old brand, AXS Folk Technology, and what we worked on together for Brain Dead. We kind of have the same mindset of making things by any means necessary. After we linked up it allowed me to make more things than I could have by myself.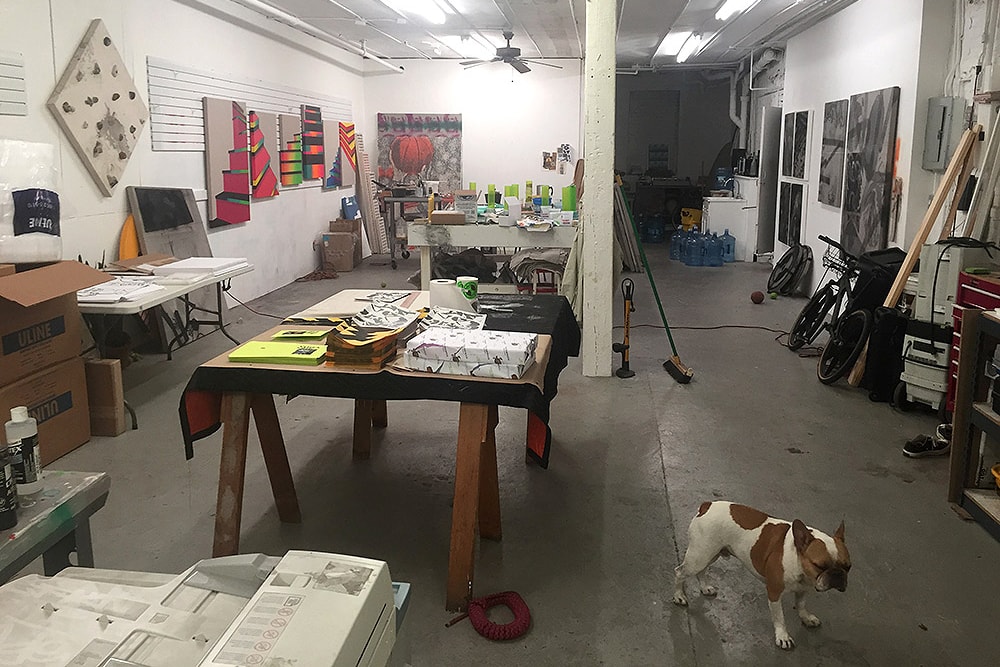 Can we expect a certain amount of drops every year from POWERS, or will it be something you'll do whenever you feel inspired to do so?
It will be a combination of both. I'm excited to work directly with a bunch of my favorite stores now, so there will be a couple large drops per year and probably a couple smaller hits in the winter and summer. Having that consistency will allow me to fill in the gaps with random drops, last minute ideas or limited collaborations with people. These might be available in stores, only online, or might be store exclusives. I want the ability to not only make a shirt that goes all over the world, but also to have an idea and make a weird object that 25 people buy the week after I think of it.
How would you situate POWERS vis-à-vis your current body of work? Does it live along your fine art work or is it a completely different project?
It's coming out of the studio but I don't consider it fine art per se. Because I am working on both, and sometimes jumping back and forth between all these things multiple times a day, they do influence each other. My current body of work will change just like POWERS will change. There is a long history of products/commodities and how they fit in the art world, but to me, it is a different project that is influenced by the same things.
What does POWERS allow you to do that your art career doesn't?
How I have always worked is from the idea out. I don't have one specific style or process that defines all of my art work, or design work for that matter. I get an inspiration and then figure out what medium and context best conveys that idea. Sometimes it's a pin, or a book, or a painting. A lot of ideas work best on shirts. There is also a different aspect to making something that is for sale. It isn't as precious as a painting; it's almost the same way you would make a zine and give it out. POWERS also opens up a framework to make a bunch of other cool products. That is why we are making so many homeware pieces. It gives me a context to put out a bunch of random cool things. Things can be more irreverent, and that is ok.