Hender Scheme: The Modern Shokunin
"We are not necessarily making these shoes to impact sneaker culture, but it's more important for us to do it the way we like."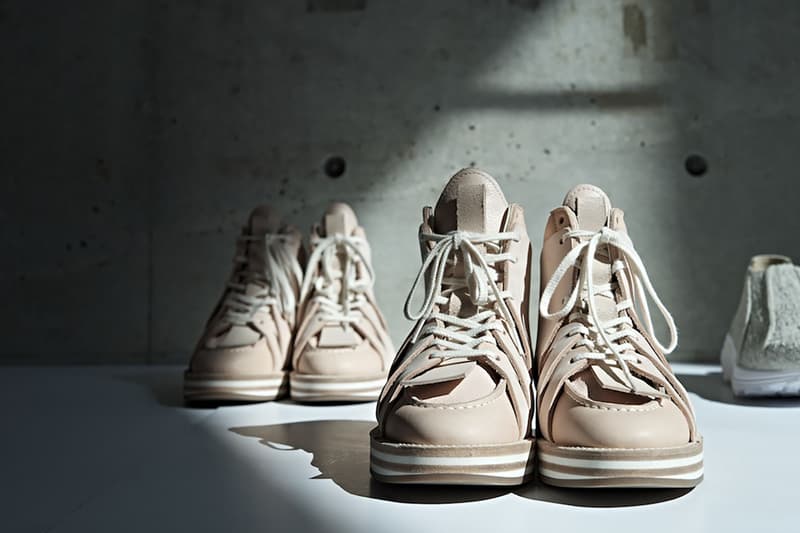 The Japanese do not take the title of shokunin lightly. Its direct English translation is 'craftsman' or 'artisan,' but to call a shokunin merely that would be to ignore the deep and nuanced meanings affixed to the term. Historically conferred upon those who had reached the absolute pinnacle of their chosen discipline through a lifetime of unwavering persistence and dedication, the shokunin is effectively wedded to their profession and in return find their life purpose through practicing their craft. A concept borne out of Japan's traditional fascination with worldly beauty and its perfection through the guidance of human hands, the shokunin appears often throughout the island nation's history, immortalized in everything from the 14th-century Tohoku'in Shokunin Uta-Awase picture scroll, to the modern-day designation of Living National Treasure that is bestowed by the government upon the foremost keepers of Japan's traditional artistic and artisanal crafts.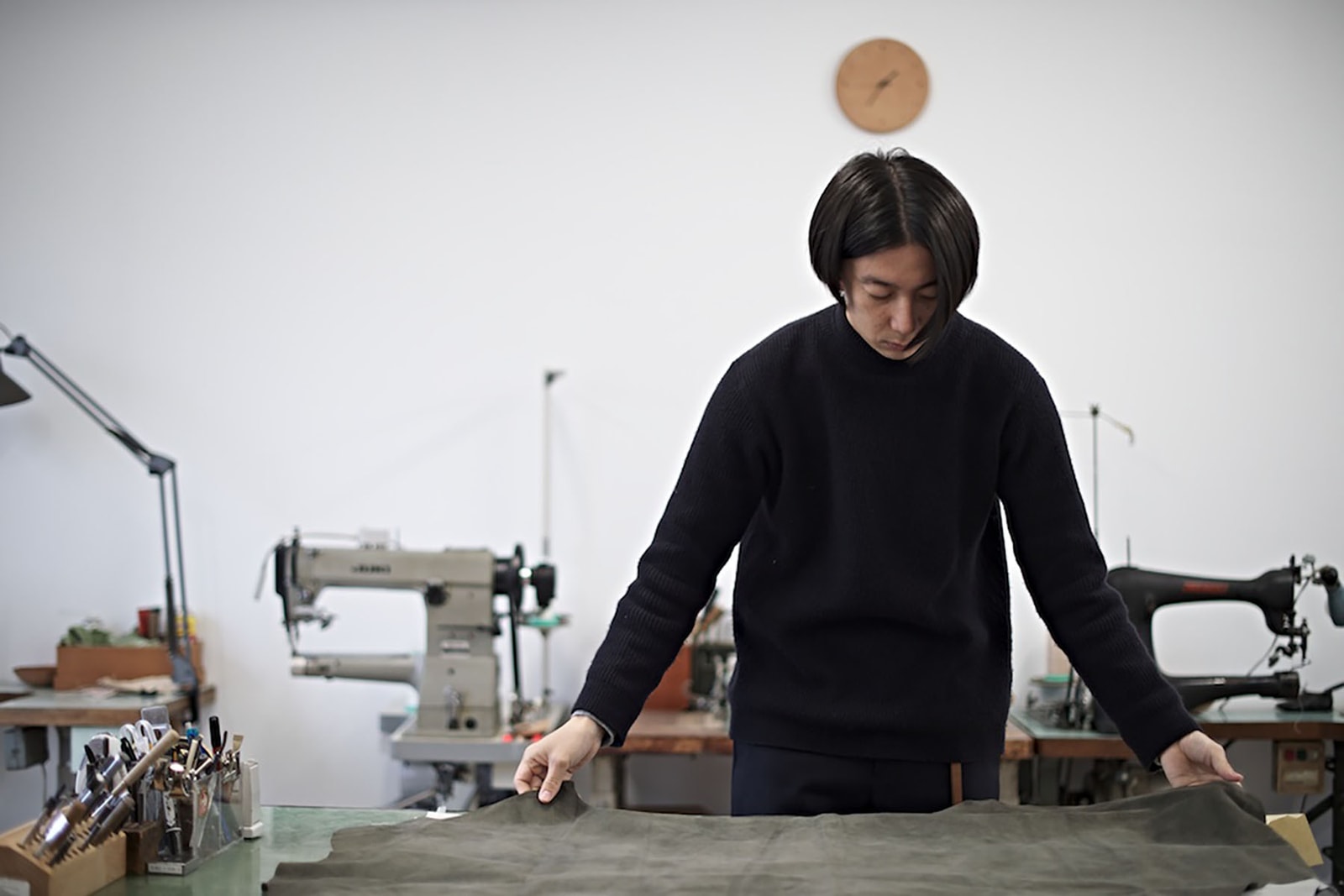 That same shokunin spirit can be found in a pair of Nike Air Force 1s. However, while almost indistinguishable in profile from any other pair that sits on the shelves of countless sneaker stores worldwide, a quick assessment of the premium, vegetable-tanned pigskin leather iteration will reveal that its provenance lies not in a subcontracted factory in Vietnam, but in the Tokyo atelier of one Ryo Kashiwazaki, whose Hender Scheme brand has carved out a surprising niche for itself in the world of footwear.
Hailed as one of the most innovative and exciting brands to come out of Japan in recent years, Hender Scheme was founded in 2010 after Kashiwazaki ended his tenure at a shoe repair shop, where he learned the trade of shoemaking firsthand. Taking its name from psychologist Sandra Bem's pivotal 'gender schema' theory – "Our designs reflect the absence of gender and the separation between the male and female," he explains – Hender Scheme has garnered the adoration of a certain crowd of monied design enthusiasts who appreciate the brand's thoughtful, gender-fluid products that range from eclectic reinterpretations of soccer balls and traditional uchiwa fans, to bike lock chains and setta sandals. These faithful leather reproductions fall under the brand's Manual Industrial Products (MIP) line, the purpose of which is to compel the consumer to examine and to reflect on the often overlooked design and manufacturing process of common everyday objects. Within this range, Hender Scheme's most popular products are undisputably its rose-tinted pastiches of iconic sneakers.
"By bringing well-known shoe models and paying homage to the industrial and hand manufacturing processes with my design, we can really compare the regular product and the manual industrial version," says the designer. The act of reproducing these designs by hand in rarefied leather thus preserves the spirit of the mass-produced products in a more durable vessel, replacing mesh that stains, suede that frays, and EVA soles that crumble, with the enduring properties of leather that only reveal themselves over time and repeated wear, in the process becoming imbued with the unique properties of the owner.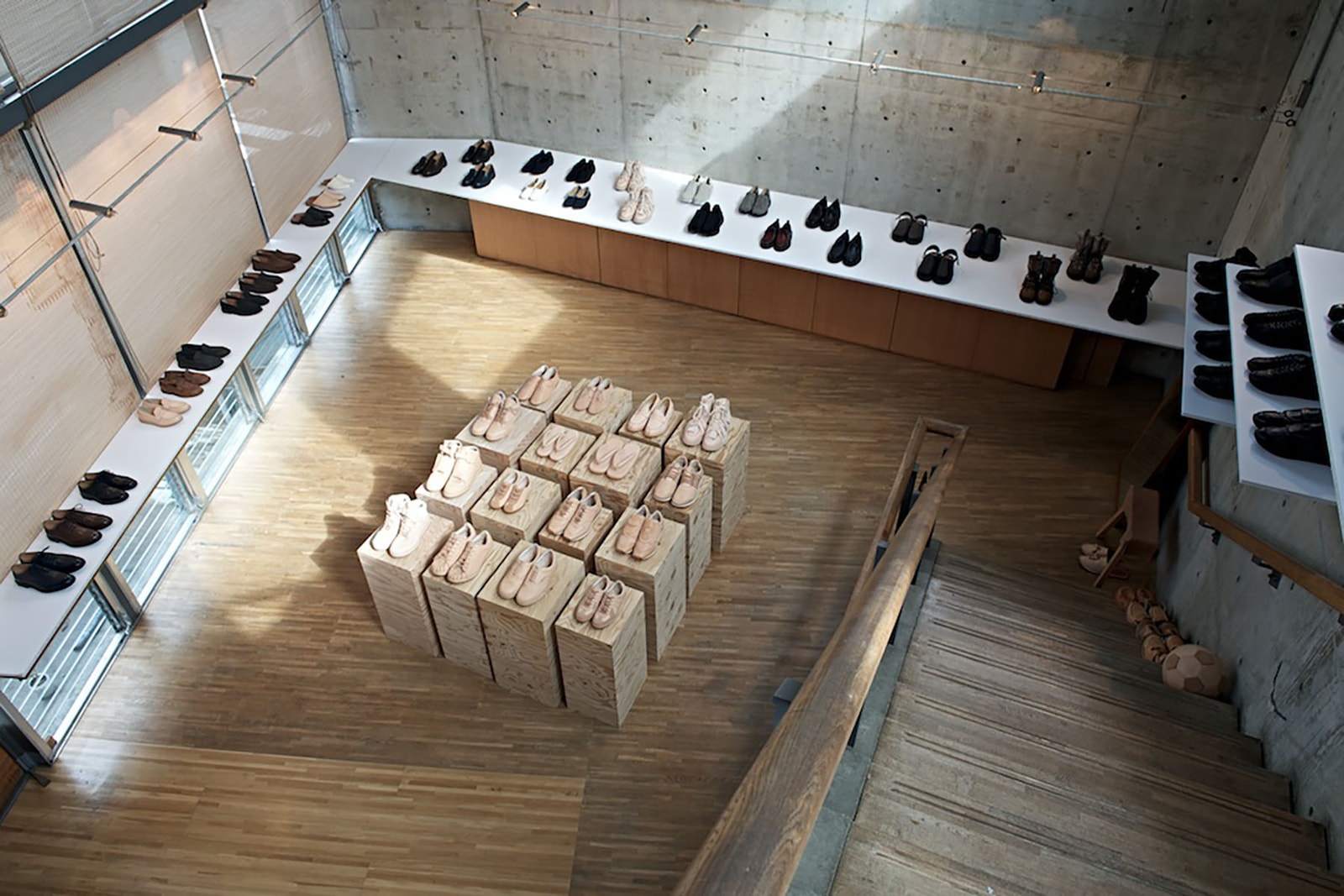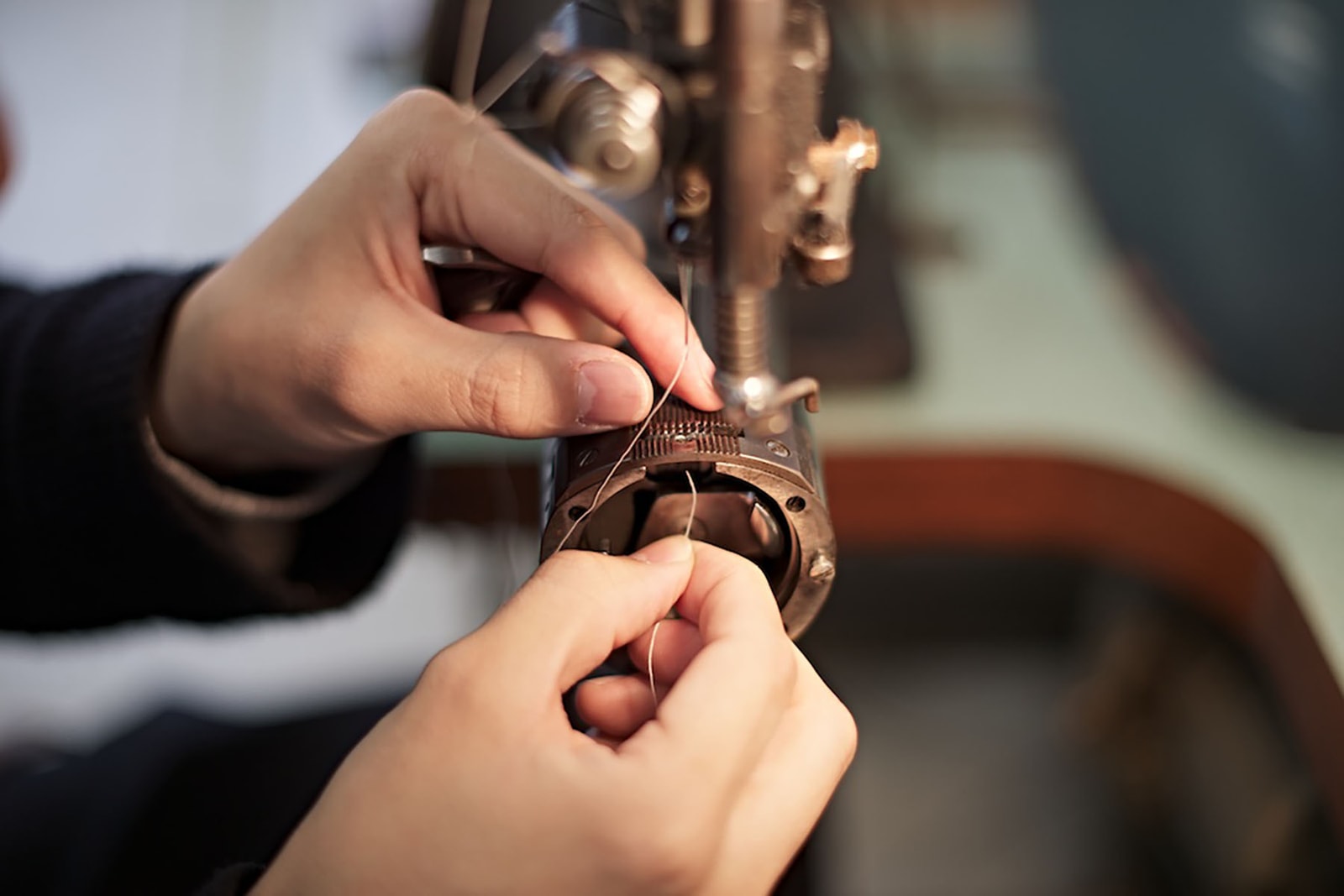 This is as succinct an expression of the shokunin philosophy as any. They act not only as a platform to exhibit the single-mindedness of Kashiwazaki's hand – the production of a pair of sneakers requires treating the leathers for up to eight months, before a three-month long assembly period – but Hender Scheme's products only reach their most sublime state with sustained dedication from the wearer too. And what dedication they inspire in the brand's avid supporters, unfazed by prices that consistently exceed $1,000 USD for a pair of shoes. In the same vein of logo-scarce labels such as visvim and Common Projects, one does not simply buy a Hender Scheme-branded product as much as they become inducted into an exclusive community that revolves around a reverence of inconspicuous luxury. Its motto: if you know, you know.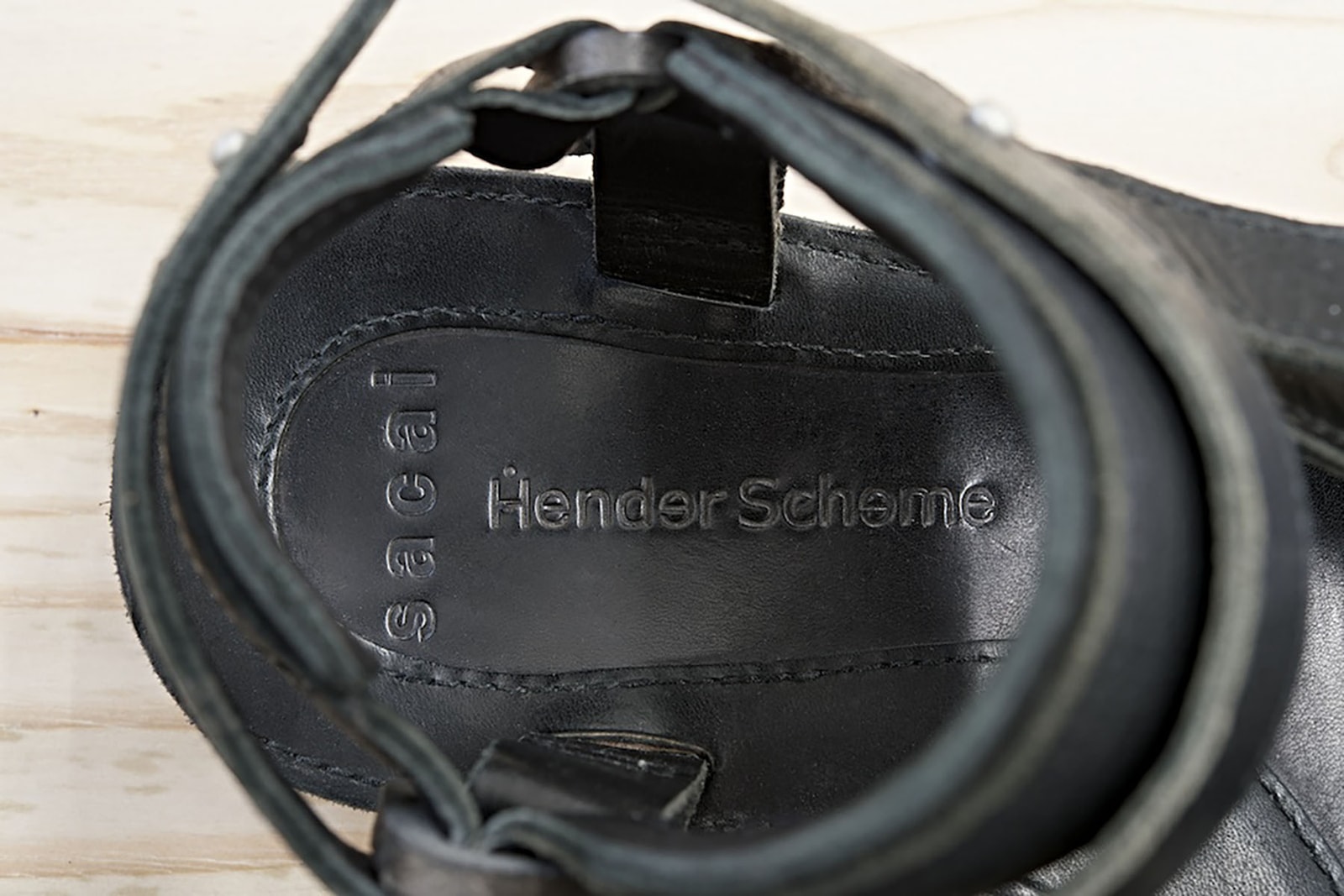 To hear the soft-spoken Kashiwazaki describe the modus operandi of Hender Scheme, however, one would be inclined to believe that the brand came about in a purely serendipitous manner. Why does he work only with leather? "The reason is pretty simple: we are quite skilled at constructing products from leather." What inspires you? "Just everyday occurrences." Why the exclusivity? "That's not necessarily my goal, but I just want to make goods that reflect the honest manufacturing and design processes that we utilize." How do you choose what to design? "It's just a sense of judgment. It's hard to put into words but about half of it are logical decisions and the other half is just impulsive." And what of the worldwide attention given to his MIP line? "To be honest, I was really surprised with the positive reaction and attention the products received. However, we will continue to produce the products at our own pace and philosophy, regardless of what the reactions may have been."
"We are not necessarily making these shoes to impact sneaker culture, but it's more important for us to do it the way we like"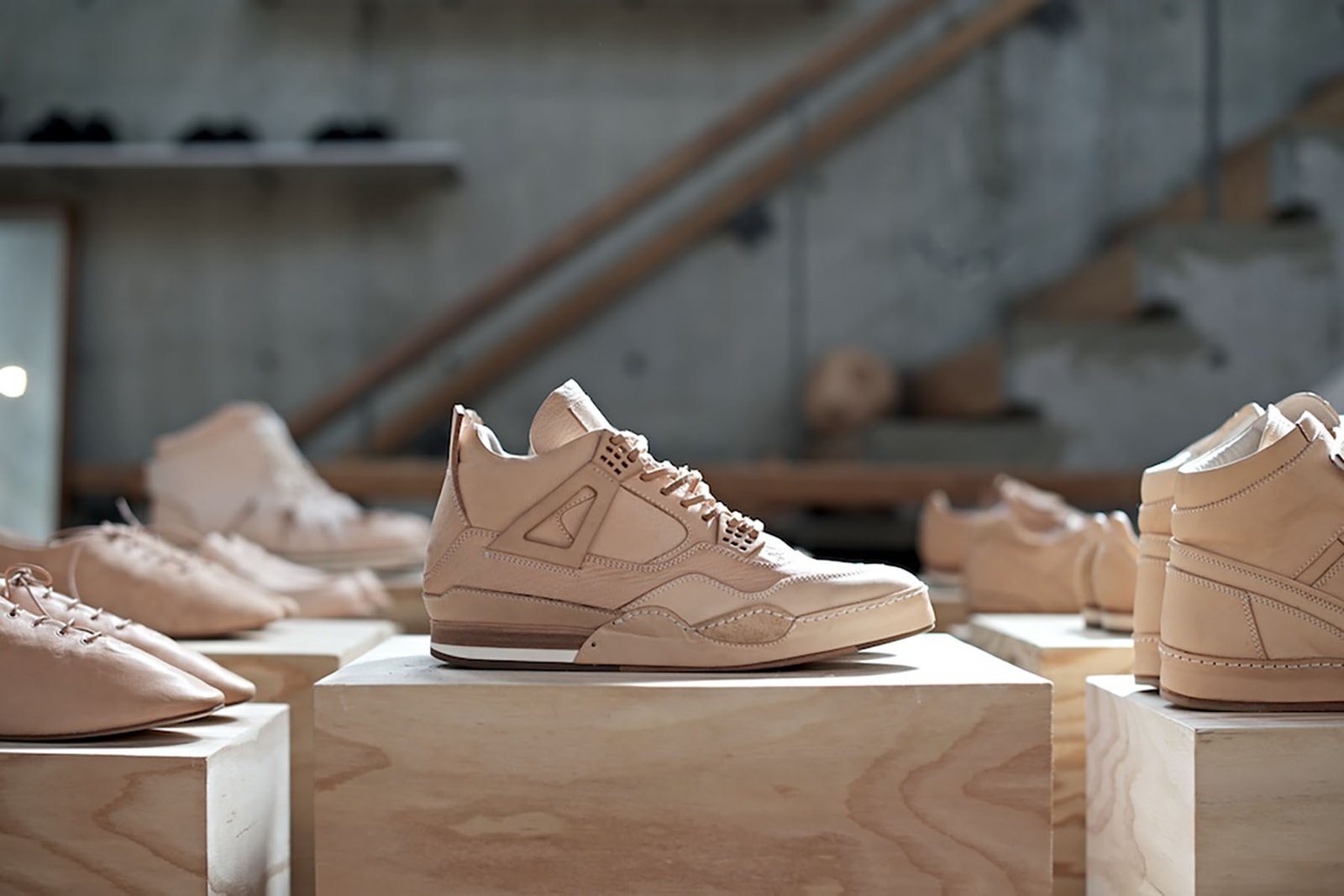 This humility and disregard for external validation characterizes a timeless hallmark of the shokunin. Ultimately, the artisan's ego and others' opinions are irrelevant in the context of the dialogue between the shokunin and his craft, and the endless pursuit of absolute perfection. However, in the larger scheme of things, Kashiwazaki's work can be said to draw on the centuries-old discourse of Japanese aesthetics which are grounded in philosophies of Shinto-Buddhism. Take, for example, the concept of wabi-sabi, the celebration of "perfect imperfection," which can be more specifically dissected into two ideals – wabi is rustic beauty, and sabi, the sublime story of an object's life that unfurls over time as told by its natural patina. Hender Scheme's MIP series displays wabi-sabi in abundance, as leather is considered more beautiful in its aged form, having taken on the characteristics of the wearer's habits and transforming into a unique object unto itself over time.
Another ideal that can be attributed to Hender Scheme's creations is shibui, or elegant, unobtrusive simplicity. The pieces themselves are meditations on the form of the "industrial product," and strip away all color and excess ornamentation to leave only the purest line and form. In his book The Unknown Craftsman, prominent philosopher Soetsu Yanagi equated shibui to "beauty with inner implications," a beauty that is not imbued in the object by its creator, but instead drawn out by the viewer themselves. What better expression of shibui, in this case, than an all-leather basketball sneaker that is effectively only half-finished at the time of retail, patiently awaiting its future owner to complete its beauty by endowing it with a patina?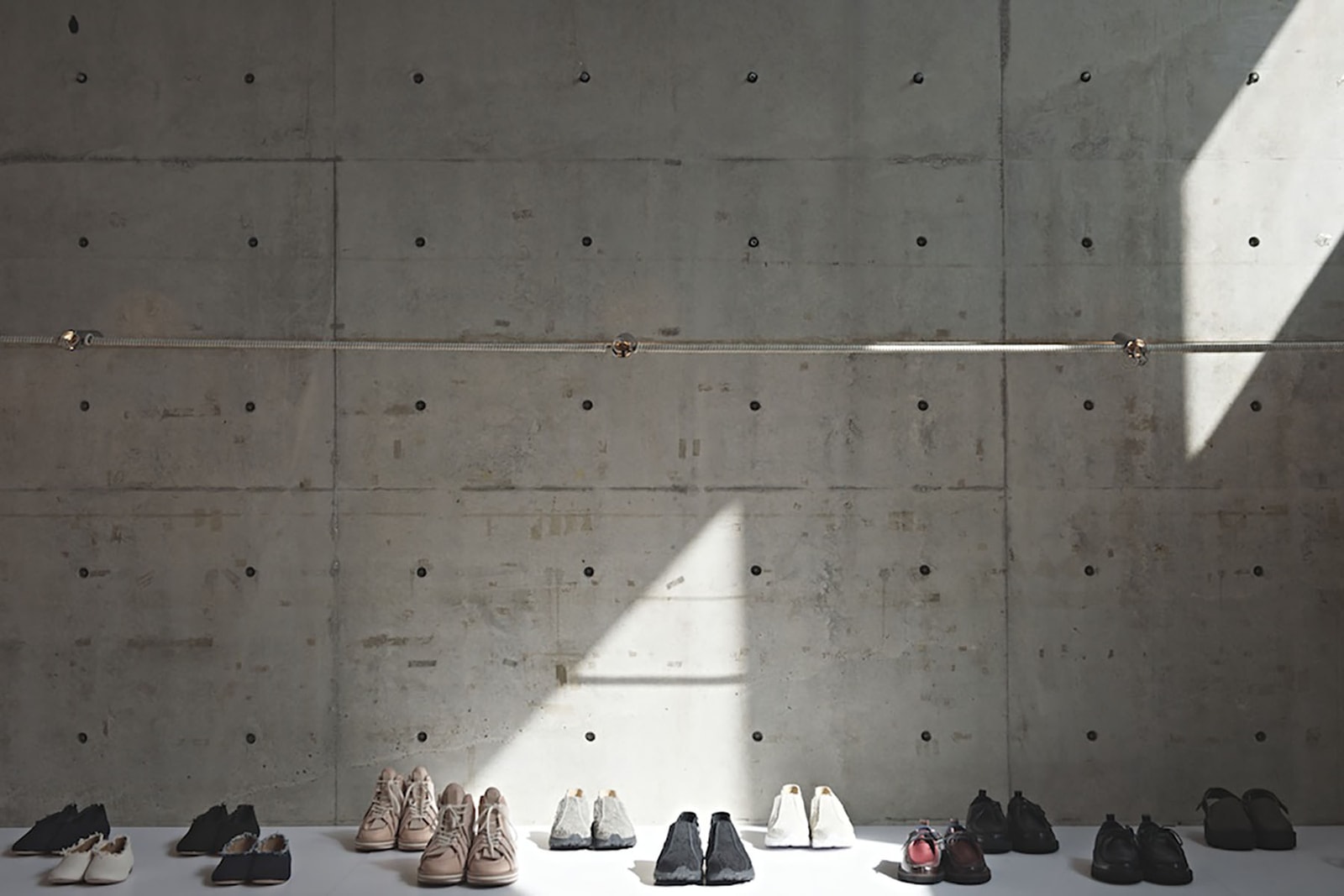 As a vessel for wabi-sabi and shibui, Hender Scheme is therefore the latest incarnation in a long and storied lineage of shokunin, among contemporaries such as Hiroki Nakamura and the late Goro Takahashi. Situating the brand's showroom and studio in Tokyo's historic Asakusa district is an act of inheritance of the famed local traditions of knifesmiths, carpenters, confectionery makers and Edo-period kabuki thespians. "It's been slowly decreasing year by year, but there are still a lot of very talented craftsmen," says Kashiwazaki. "We have been able to learn some of their techniques and combine them with our own ideas and vision." Meanwhile, the brand's location in Tokyo directly connects it with international influences and emerging trends at one of the world's foremost fashion capitals and a thriving hotspot for street culture, thus setting the stage for an unrepeatable amalgamation of ideas old and new.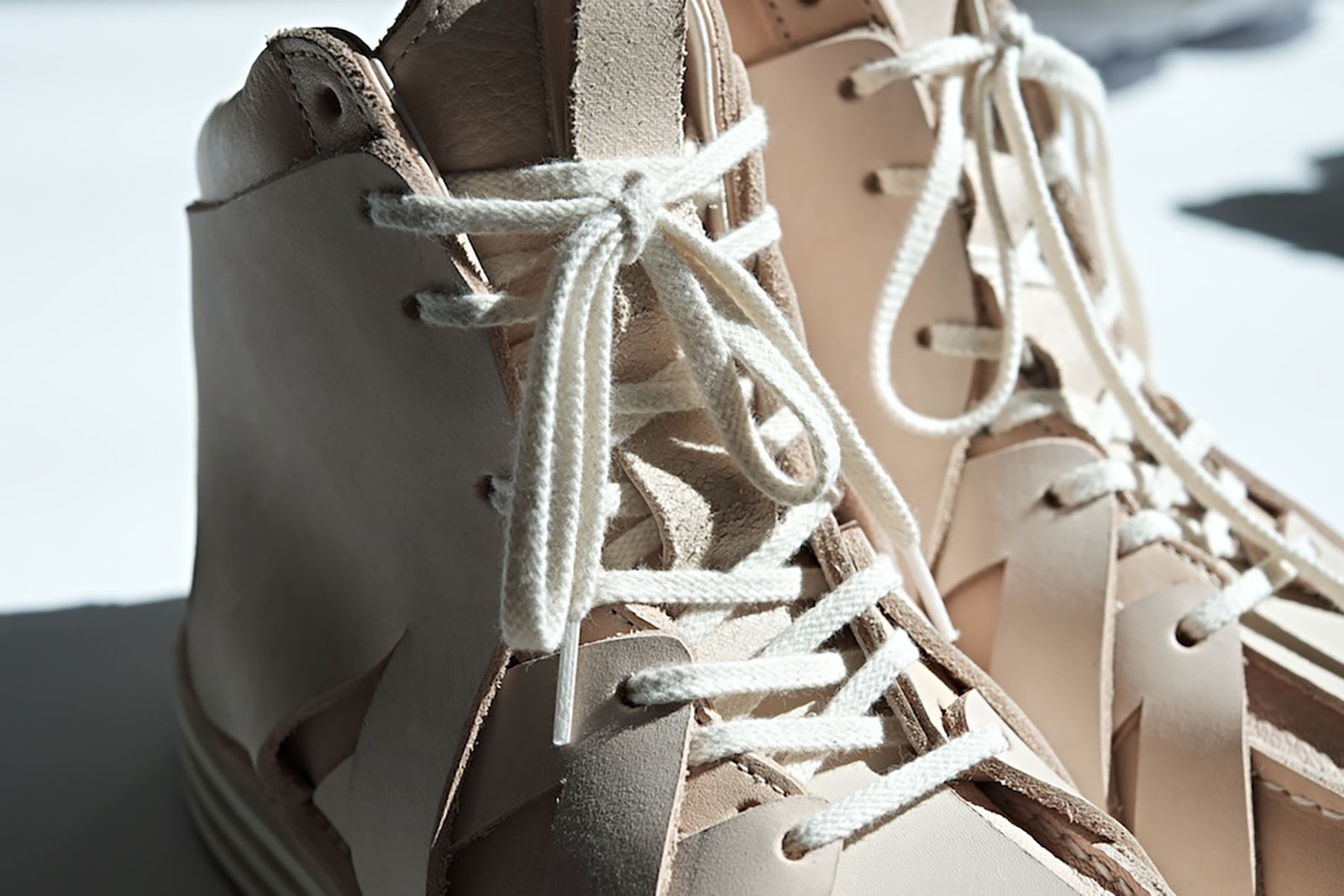 In the end, however, all that really matters is the craftsman, his craft, and the pride he finds from it. This is largely why Kashiwazaki would never contemplate outsourcing the production to overseas. "Perhaps it would decrease our costs. However, we want to make sure that our handmade goods are produced in a harmonious manner and with lots of passion." And with luck, that's exactly what he will continue to do from his atelier, stitch by stitch, each one an addition to the age-old patina of Japan's perennial shokunin tradition.