This Skyscraper Is Set to Become Germany's Tallest Residential Building
A colossal and innovative skyscraper in the middle of Frankfurt.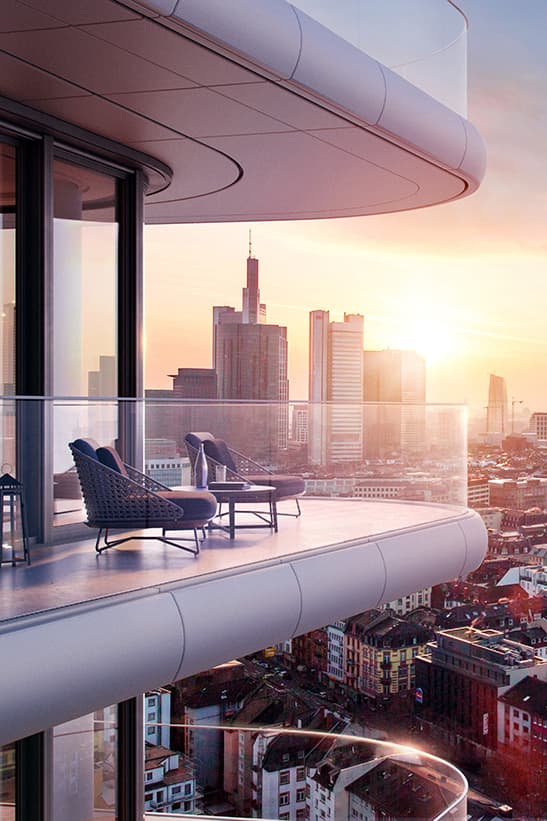 1 of 4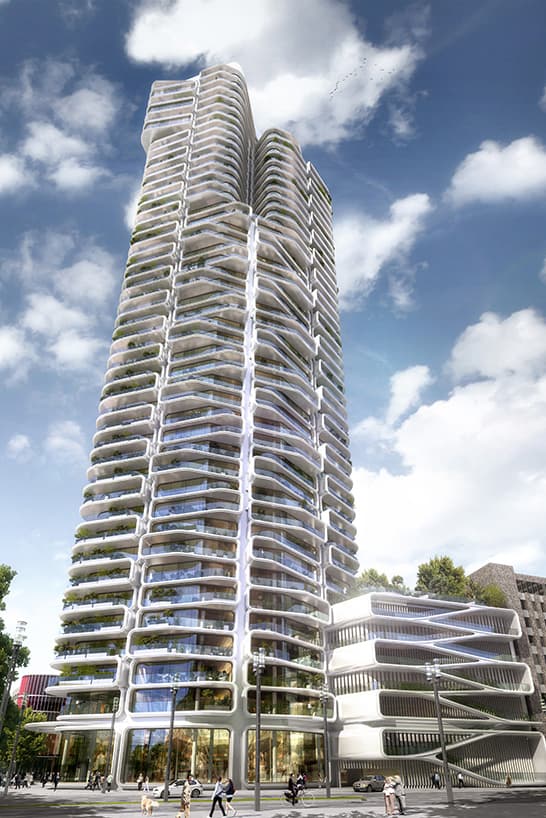 2 of 4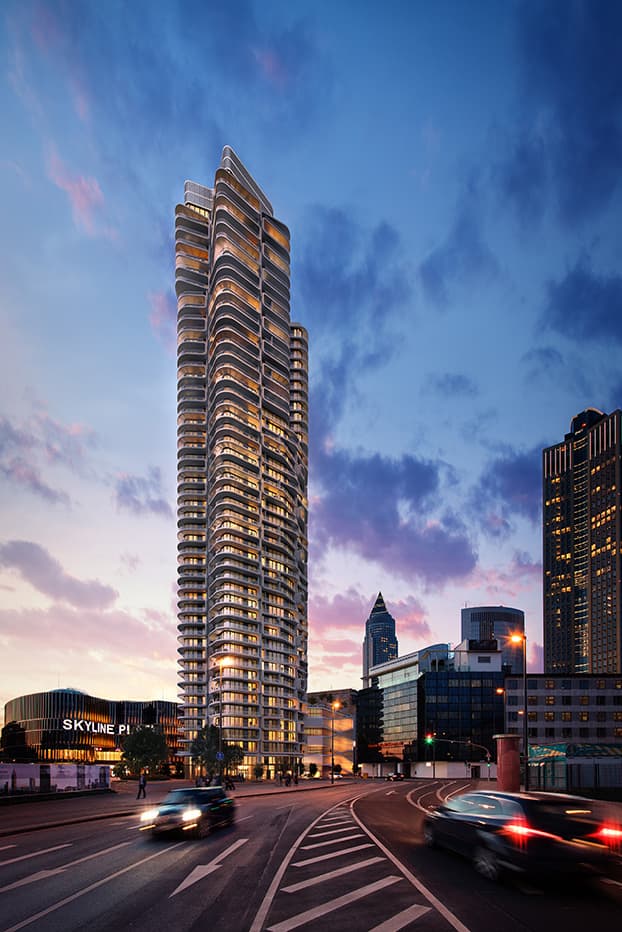 3 of 4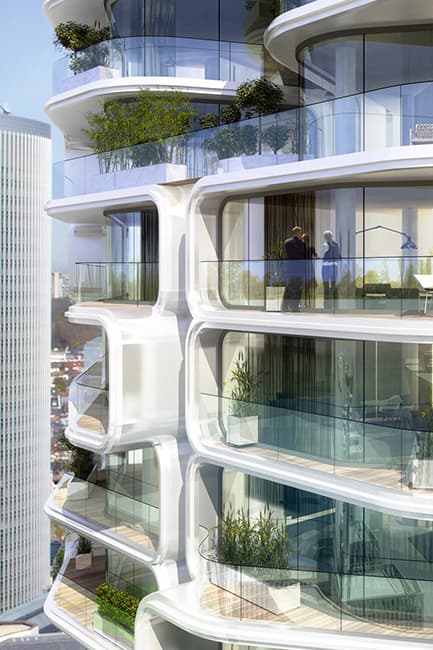 4 of 4
Architectural firm Magnus Kaminiarz & Cie is constructing a 172-meter, 48-story skyscraper in the city of Frankfurt, that when completed will surpass the Colonia-Haus in Cologne as Germany's tallest residential building. Fittingly titled as the "Grand Tower," the renderings boast space for retail outlets on the ground floor as well as a lobby with concierge services, rooftop sundeck, communal green roof and car park. The futuristic design also lends itself to the impressive structure, which incorporates a glazed shell on balconies providing passive sun protection along with sweeping outdoor space and views of the city. Along the interior, the bathrooms are situated against the walls, leaving the bedroom and primary areas to be set along the perimeter, maximizing ventilation and natural lighting. Scheduled for completion in 2019, take a look at images of the massive building above.