5 Digitally-Inspired Buildings to House the Snapchat Generation
Redefining smart architecture for Generation Z.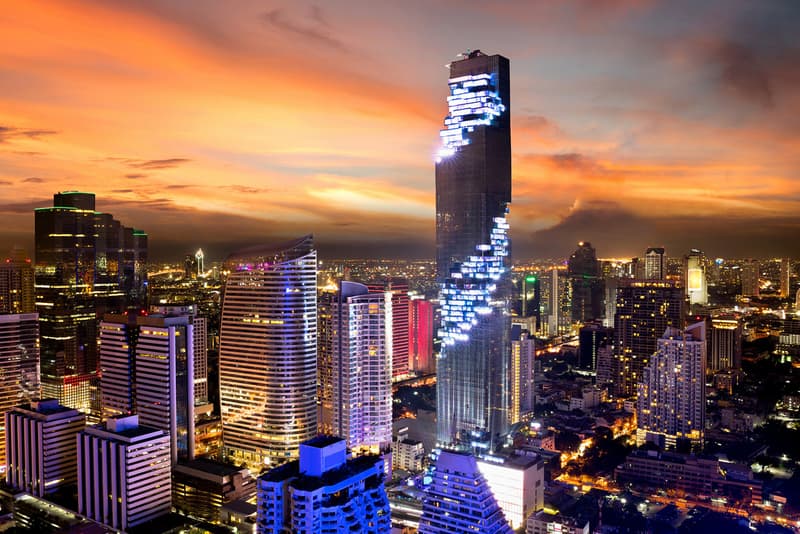 At the beginning of this month, Bangkok saw a monolithic addition to its skyline. But far from being another cookie cutter glass-and-steel rod, the 1,029-foot-tall MahaNakhon Tower turned heads all throughout the tropical metropolis thanks to a stunning facade that had been stripped away by German architecture firm Büro Ole Scheeren to reveal a pixelated interior column. If Bangkok needed a statement piece of architecture to herald its arrival into the digital era, this was the resounding answer. In celebration of the unveiling of this landmark, we took a look at recent examples of digitally-inspired architecture designed so that the Snapchat generation will feel just at home within.
Saffron Square, London
1 of 3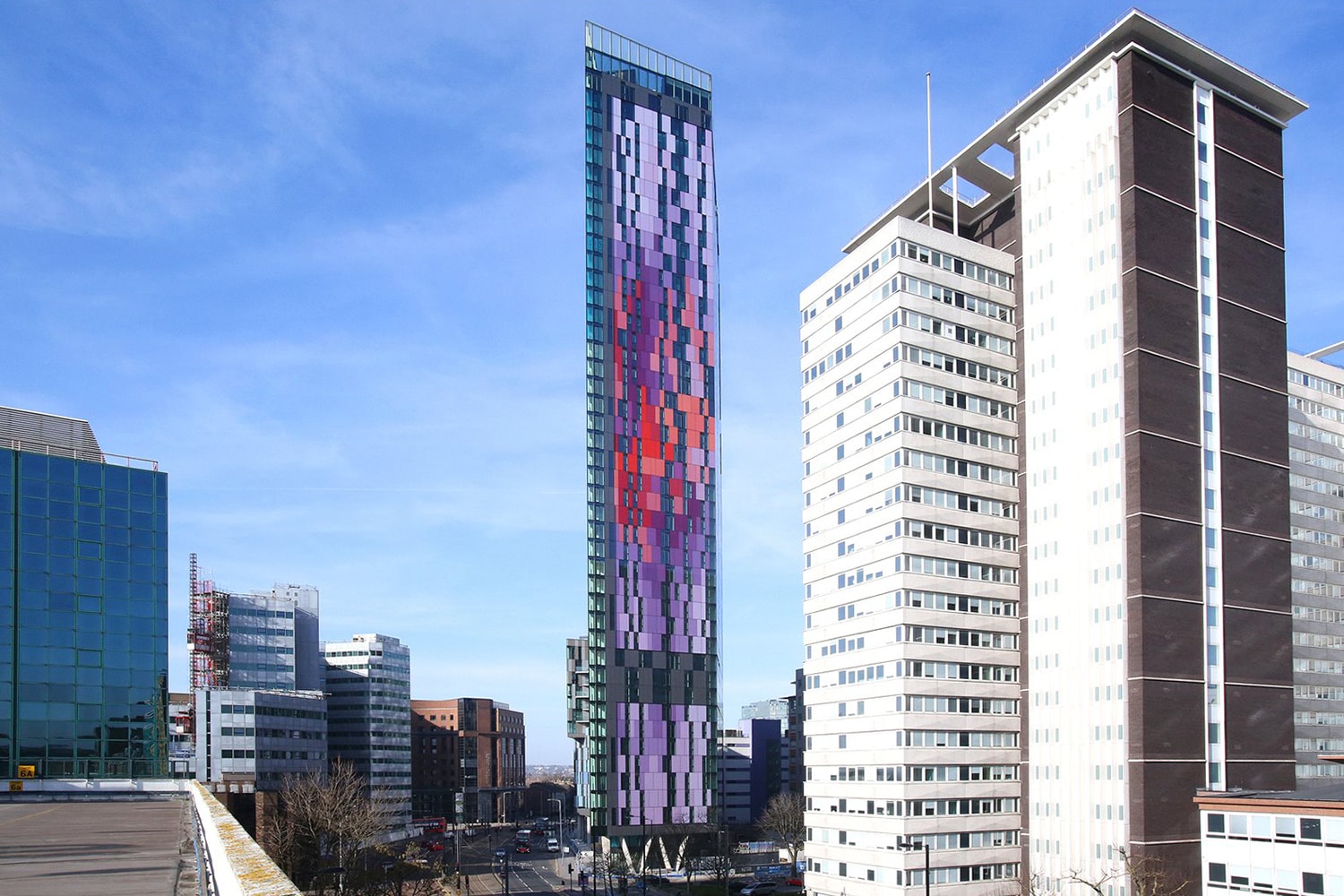 2 of 3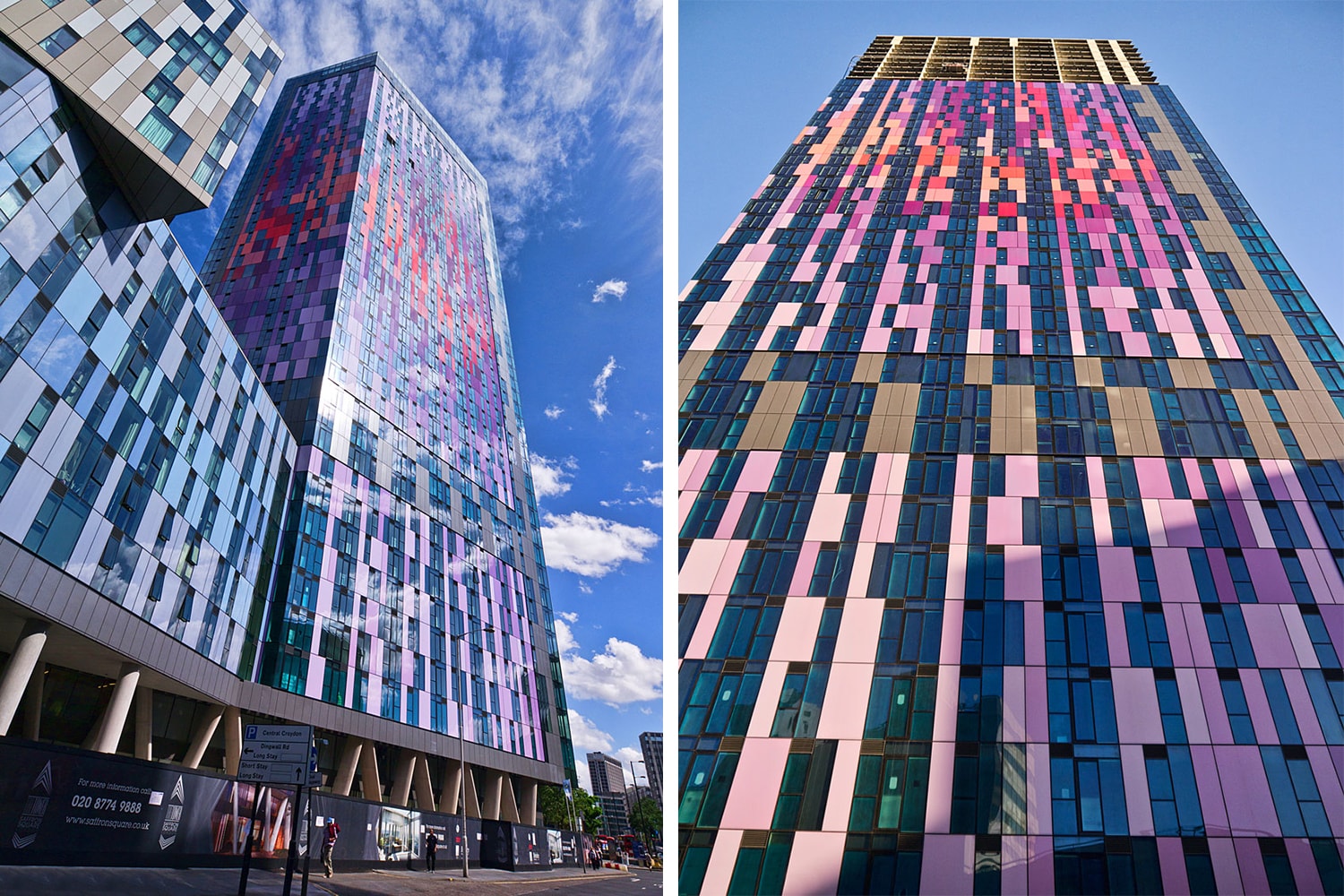 3 of 3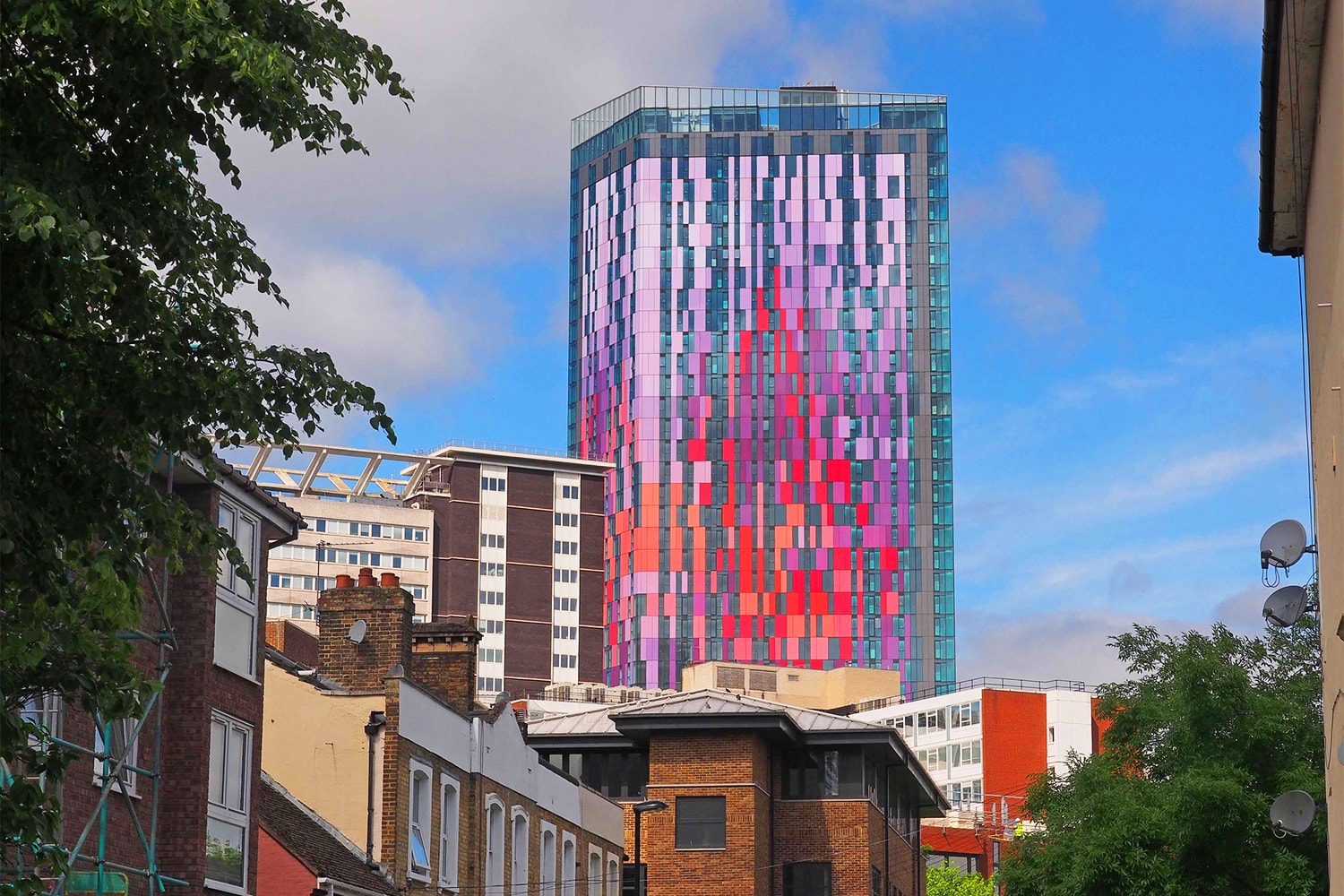 Located in London's Croydon neighborhood, the Saffron Square luxury residential tower features a striking lilac facade with a shocking pixelated smear of crimson. At odds with the bleakness of its surrounding low-rise brick cityscape, the design of architect Rolfe Judd's 43-storey building has incurred the wrath of the Carbuncle Cup — an annual award for the worst new building in Britain — which said, "Croydon may be laying claim to being south London's Silicon Valley but if it keeps on producing buildings like this the grass may well be greener elsewhere."
ReActor House, New York
Commissioned by OMI International Arts Center and designed and built by artists Alex Schweder and Ward Shelley, the ReActor House is a fascinating example of "social relationship architecture," meaning that the building quite literally reacts to the movements of its inhabitants. Located in upstate New York, the 44-foot-long house is divided evenly into two living quarters for each artist, with a shared bathroom in the middle. The artists' movements inside the house were monitored by the building, which then rotated on its axis or swung precariously to one end or the other in response, thus highlighting the intimate relationship between the building and its inhabitants. A fitting metaphor for the current age of architecture, where smart buildings are becoming ever more responsive to the needs of individuals within for a more eco-friendly and comfortable experience.
Norwegian Mountaineering Center, Norway
1 of 5
2 of 5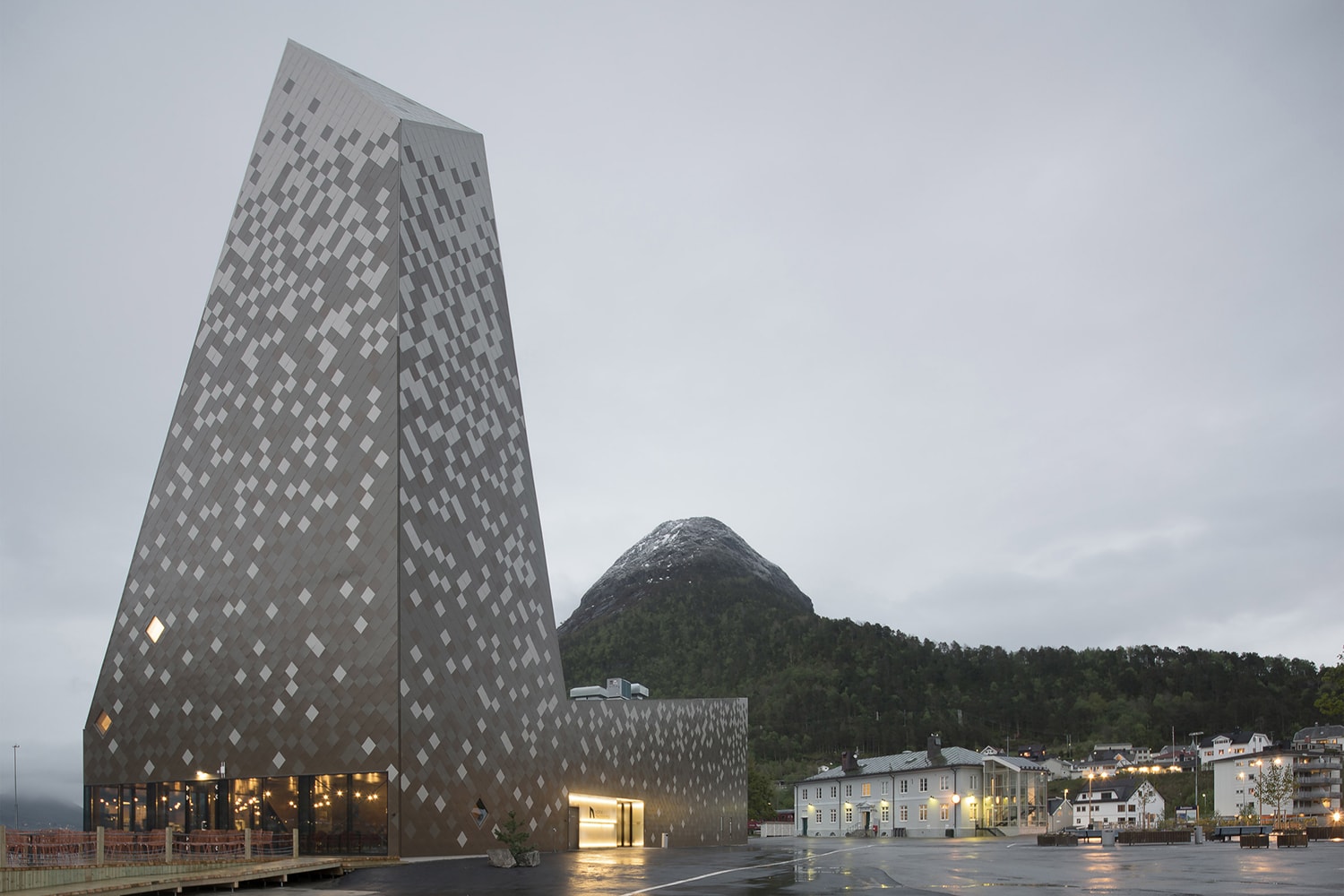 3 of 5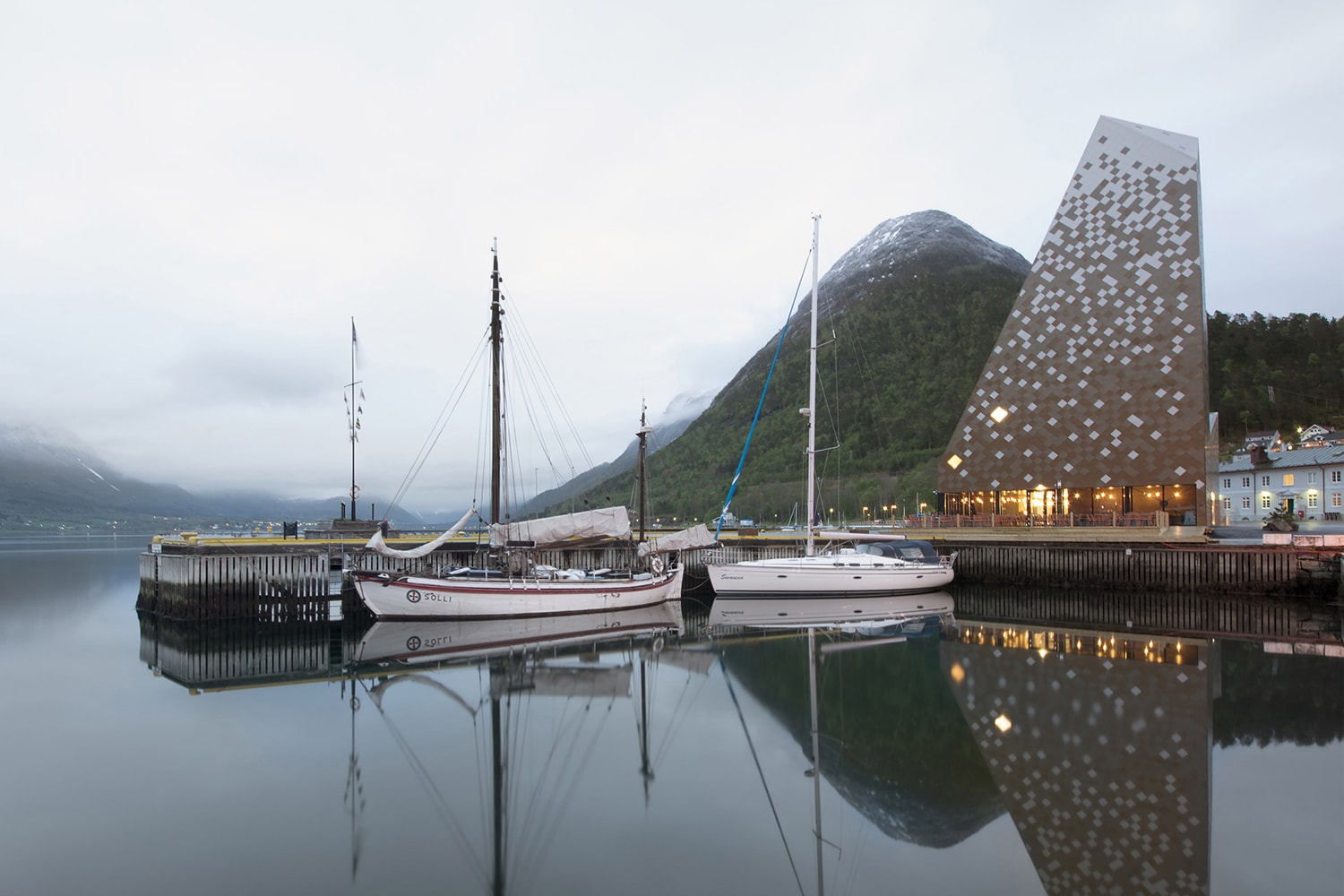 4 of 5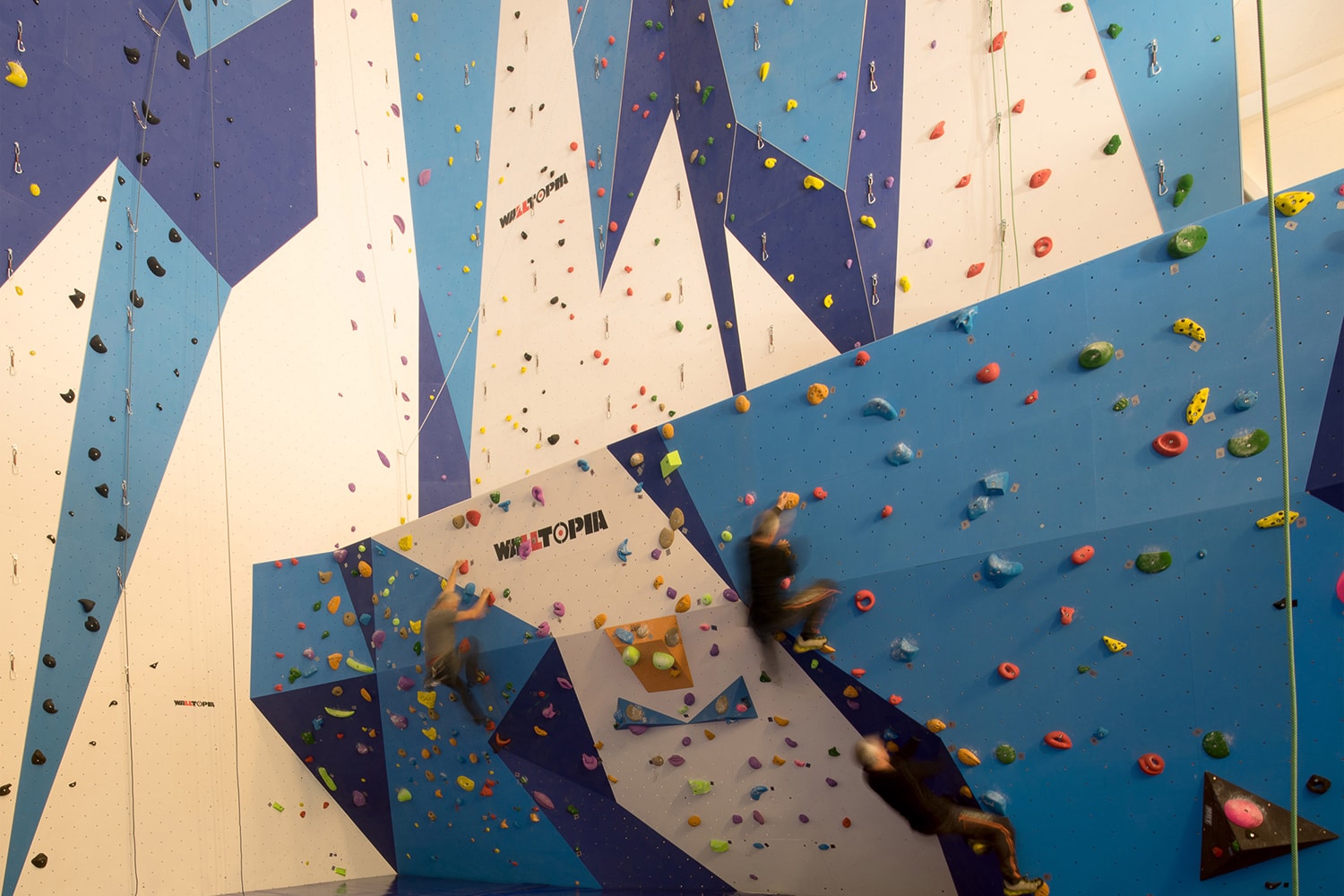 5 of 5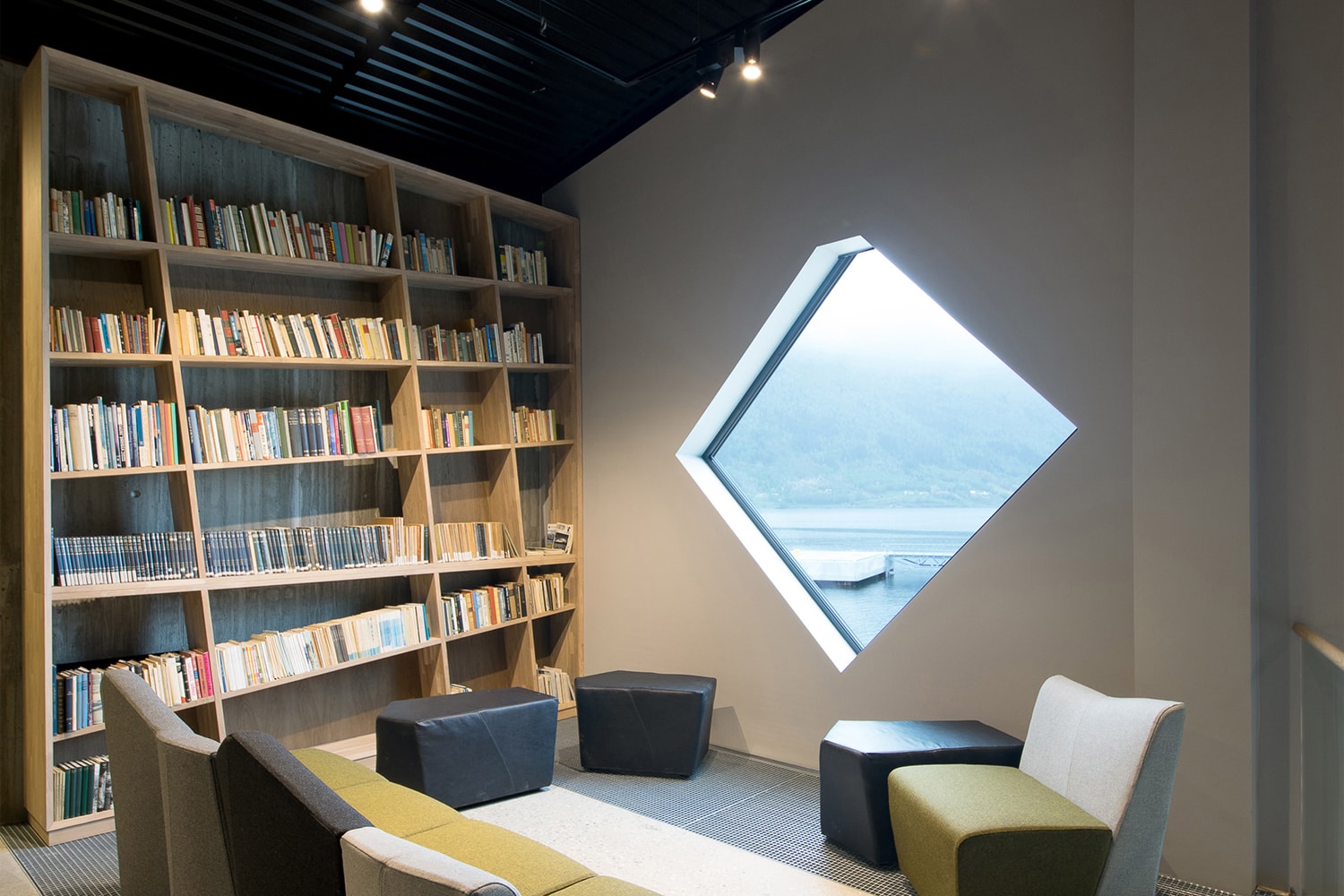 A sleepy town in Norway's Romsdalen Valley would normally be the last place to expect digitally-inspired architecture, but this changed earlier this year with the completion of the Norwegian Mountaineering Center. Designed by Oslo-based studio Reiulf Ramstad Arkitekter, the climbing facility in the town of Åndalsnes is intended to mirror the visual of the snow-capped mountain behind it, hence the tiled exterior flecked with white shingles towards the "peak." In addition to a climbing wall and bouldering room, the center also boasts changing rooms, an auditorium, a cafe, library and offices.
Antwerp Port House, Belgium
1 of 7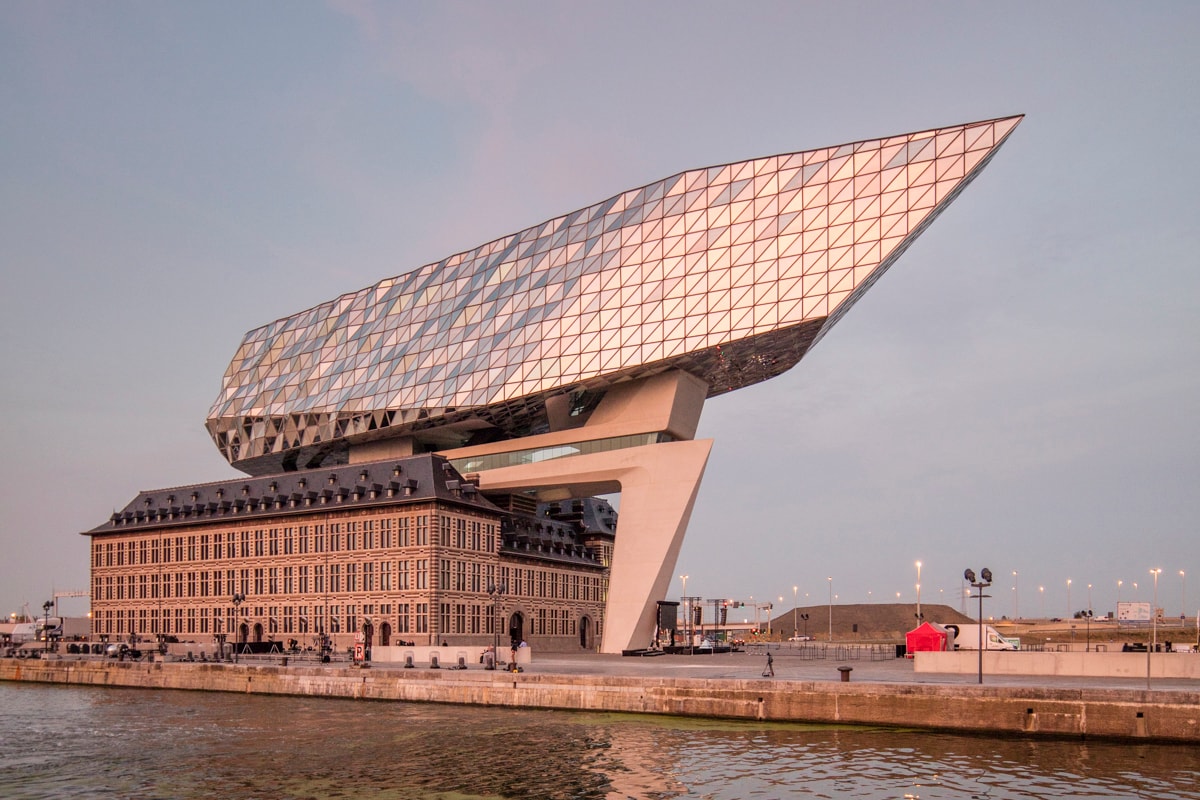 2 of 7
3 of 7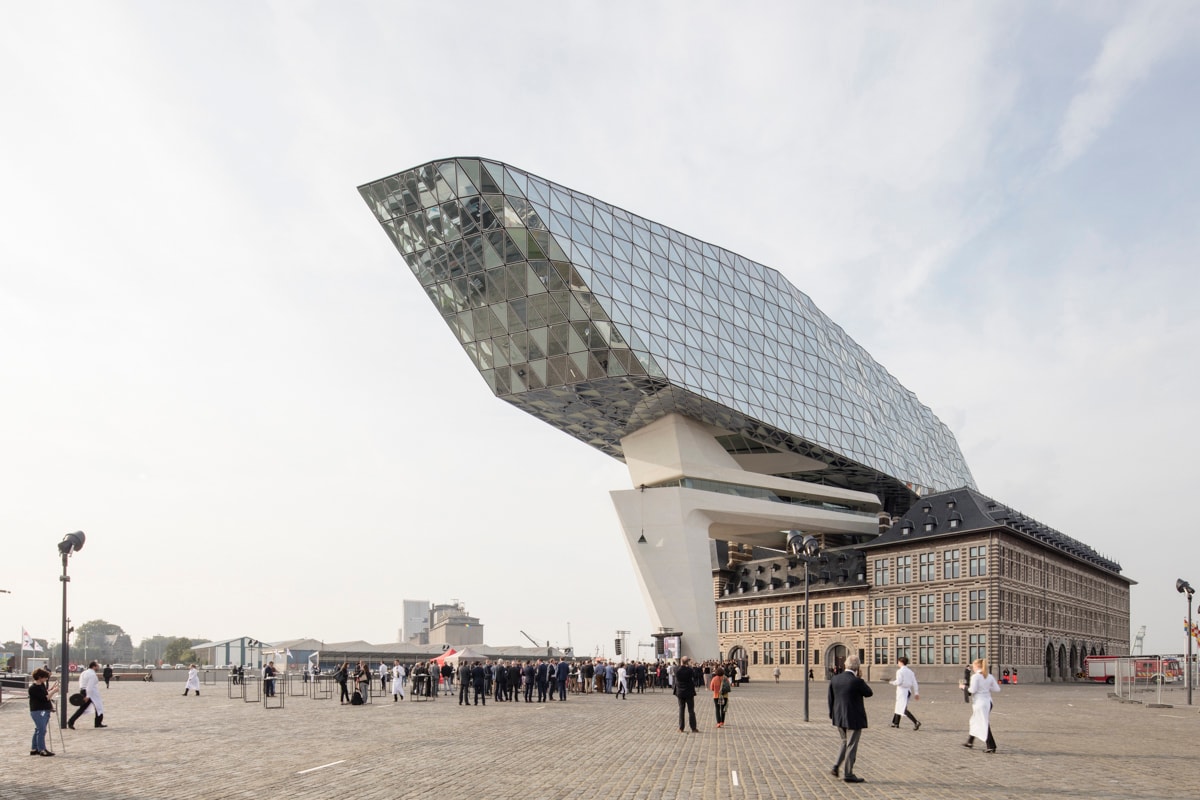 4 of 7
5 of 7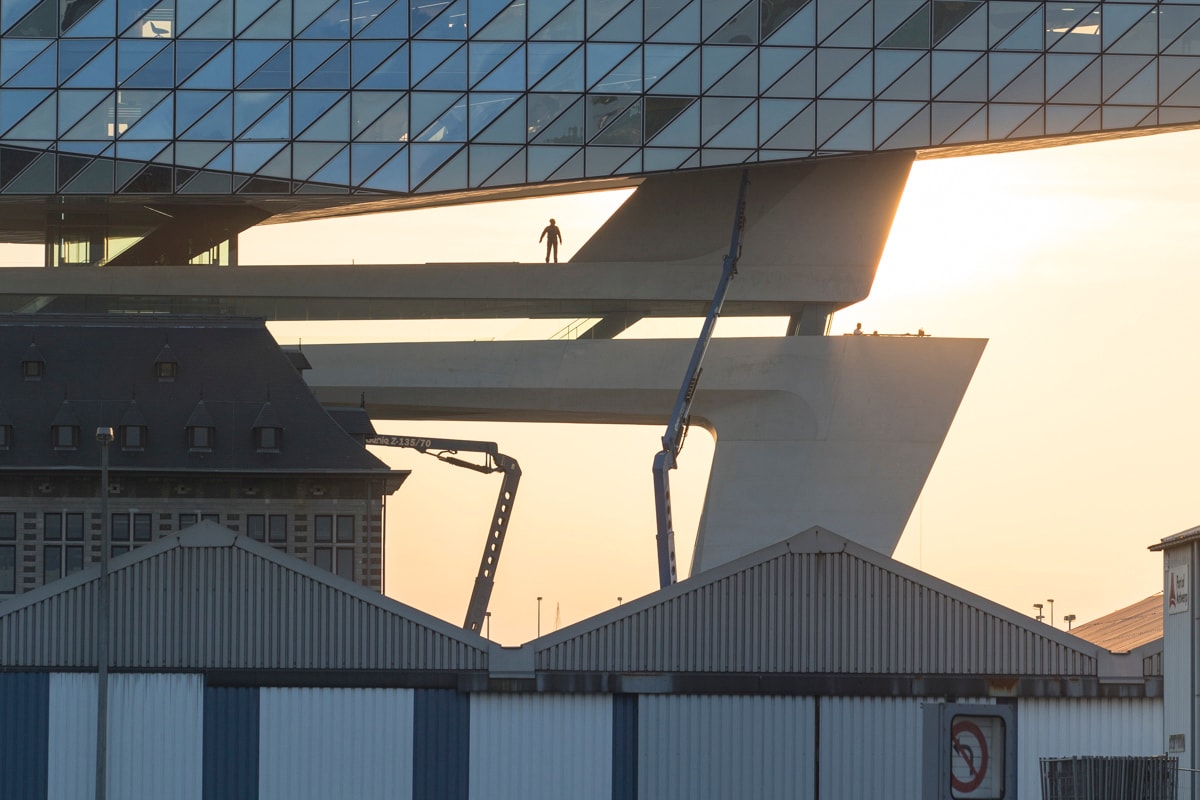 6 of 7
7 of 7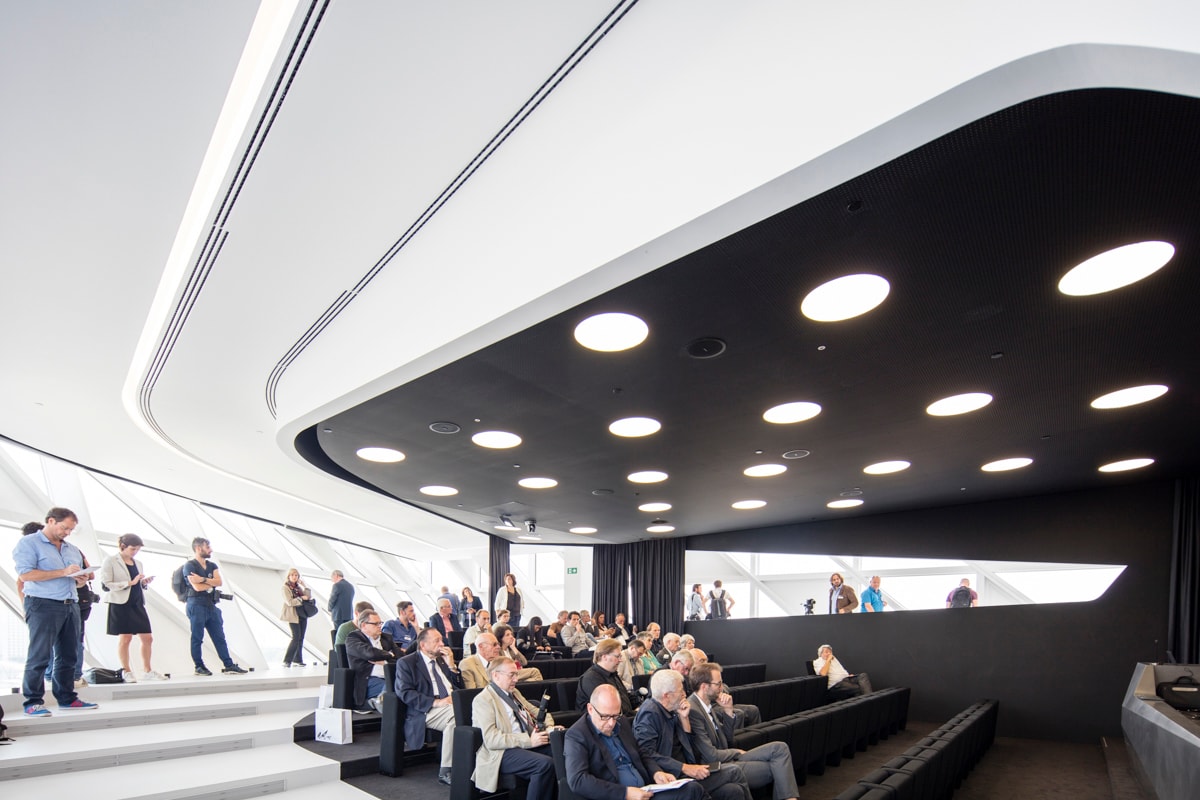 A list of digital architecture would be incomplete without a contribution by Zaha Hadid Architects, which takes the form of the recently-completed Antwerp Port House in Belgium. Built atop a restored fire station, the monumental structure will house all of the commercial port's 500 staff under one roof, and is shaped like a heavily polygonized ship rendered in tessellated glass panels. Echoing the same mish-mash of old and new architecture as Hamburg's Elbphilharmonie, the Port House has been variously compared to a praying mantis mating with a building, but is nevertheless stridently future-proof thanks to a combination of sustainable temperature control, waterless toilets, and automated daylight controls to maximize sunlight thoughout.
Jönköping Station, Sweden
1 of 3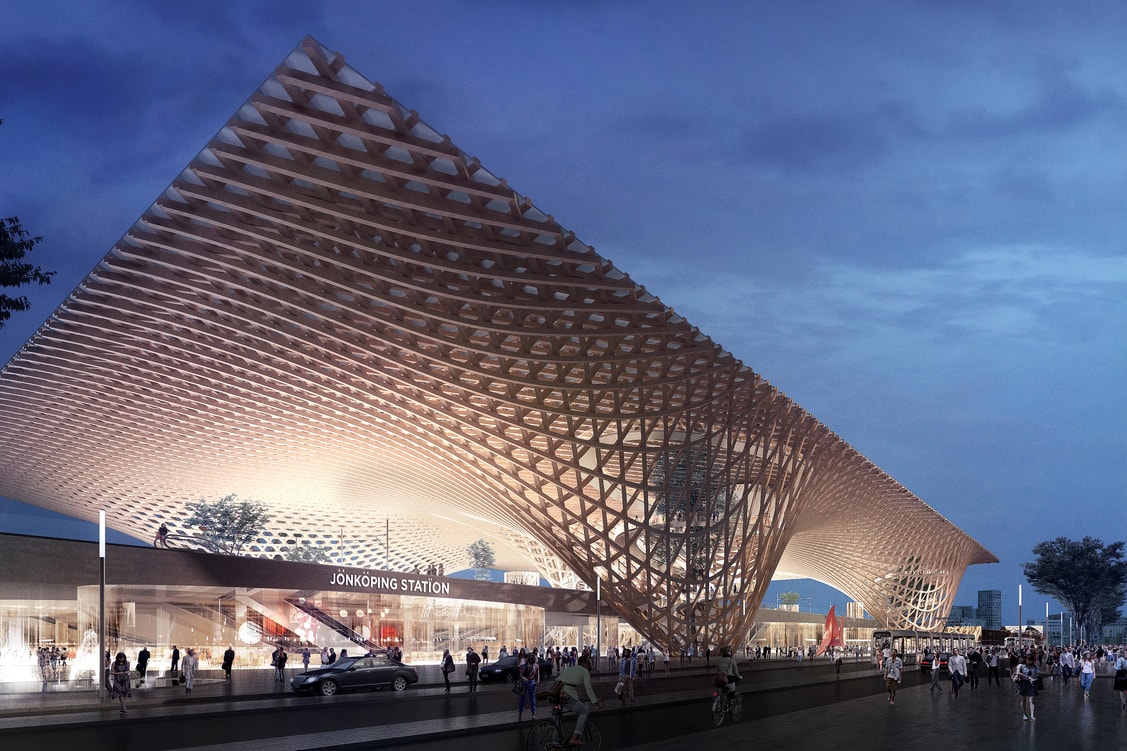 2 of 3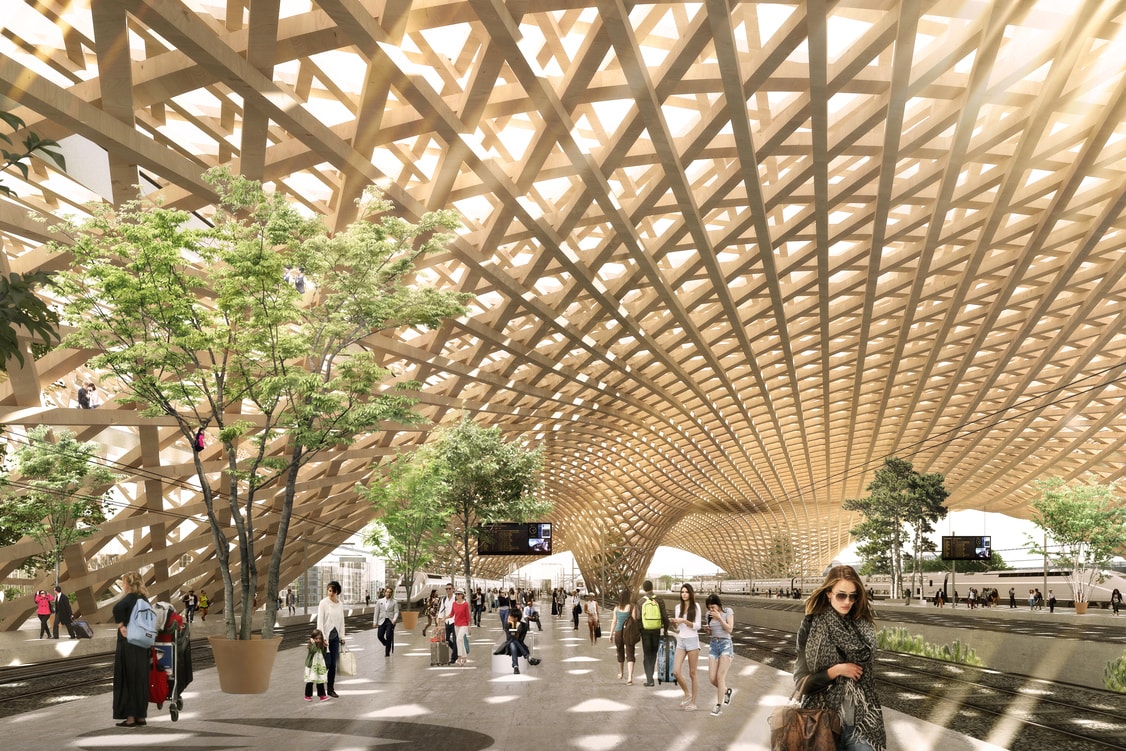 3 of 3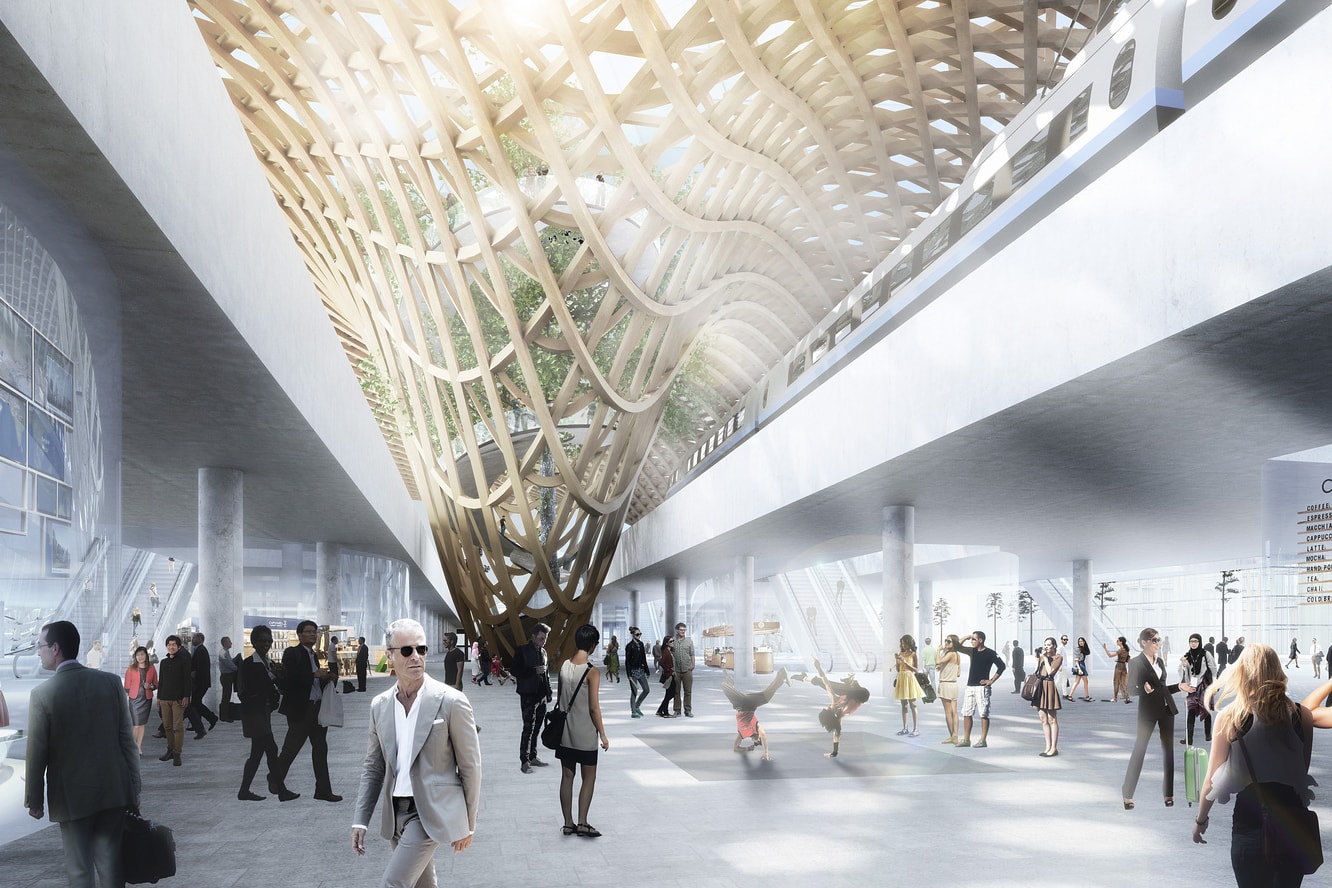 We end our round-up with this visualization of an ambitious transit hub design for the town of Jönköping, Sweden. Designed by Erik Giudice Architecture, the plan comprises of a sweeping latticed canopy made of wood and polycarbonate that seamlessly swoops down at strategic points to form support columns. Resembling disturbances on a 3D radar grid, the structure emphasizes transparency and openness, providing partial shade whilst maintaining sight lines to the surrounding natural scenery. The design will incorporate eco-friendly features such as solar panels and rainwater harvesting, while the architects say that the structure will also aid with dampening traffic noise.