The Cast of 'Kicks' Talk Filming in Oakland, Street Shootings and Getting Robbed
Breh.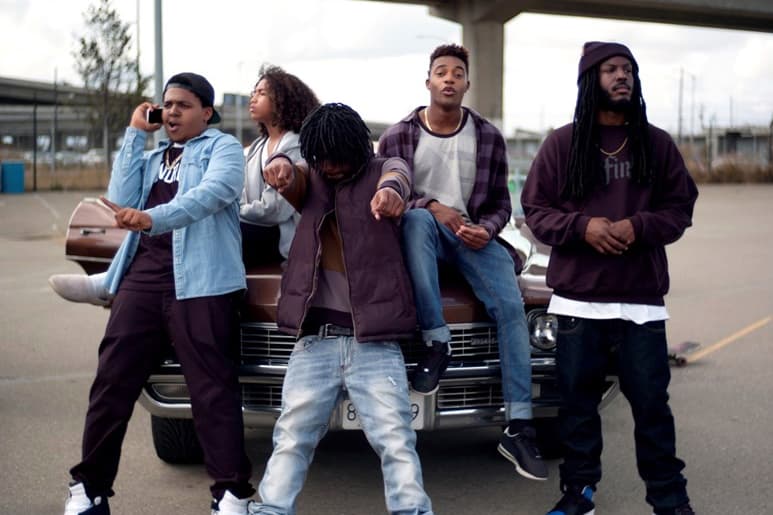 Seeing its premier in theaters earlier tonight, Kicks is a film which follows a group of inner-city teens on the quest to get a pair of stolen Jordans back. Having such a prized shoe stolen from you as a high schooler may feel like the end of your life, however in Oakland, it literally may be. The cast of the modern coming-of-age film sat down with Dazed recently to discuss what it was like shooting the film in Old Town, accidentally trying to cast someone from Flocka's gang, and the difference between "bruh" and "breh." When asked about the apparent three shootings which happened near the set, Christopher Meyer explained:
"There were a couple moments being out there where I was a little scared. One day when we were shooting there was a shooting right around the corner, early in the morning somebody got shot. Then literally four hours later somebody else got shot, like, three blocks down. So they didn't let us walk off set, we had to get transported. Our base was only round the block, so we couldn't even walk a block. We had to do a whole route just to get there. It was crazy, but there was a lot of real stuff going on there. Somebody got their computer stolen on set."
Read the full interview here and catch the film in theatres now.