The HYPEBEAST Review: Avegant Glyph
Is this the future of truly personal entertainment?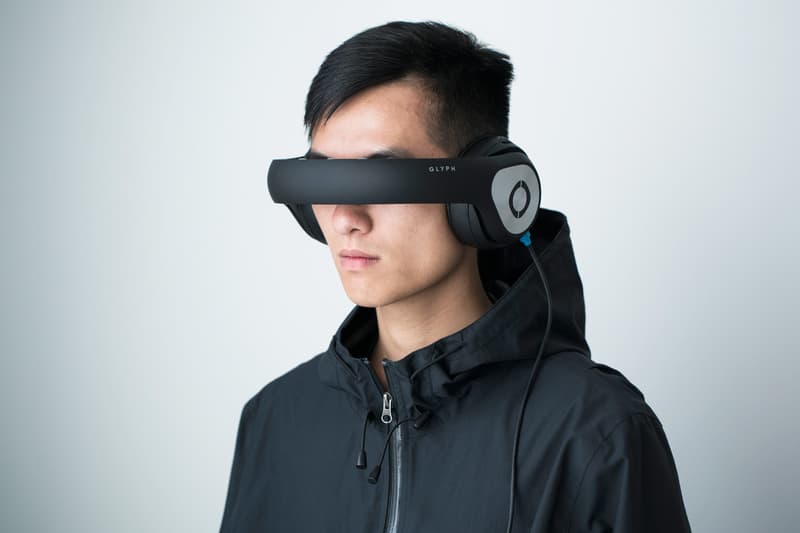 1 of 2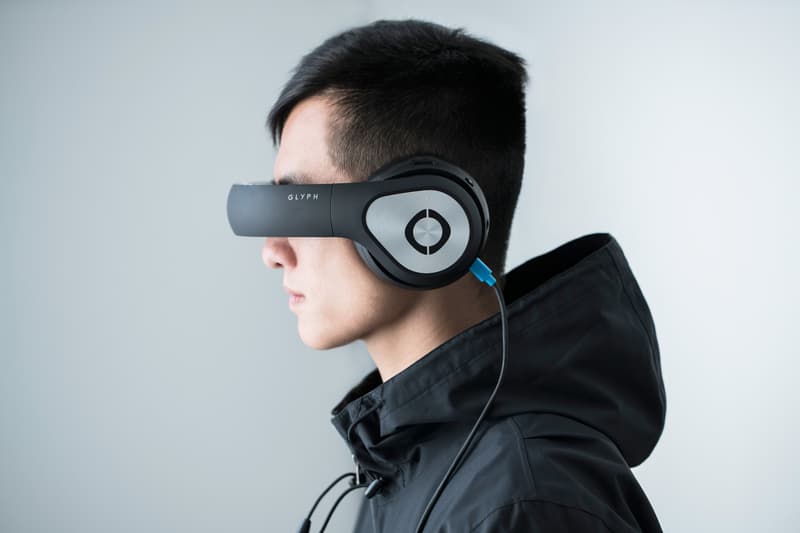 2 of 2
Ever since Lieutenant Commander Geordi La Forge first donned his iconic visor in Star Trek: The Next Generation, sci-fi fans have been waiting for the day that the distinctive headband-like device could be turned into a functional reality. This reality finally arrived on our doorstep in the form of one of the most interesting Kickstarter projects in recent memory — the Avegant Glyph. The sleek unit, which upon first glance seemingly takes many of its design cues from a pair of Beats headphones, is the debut product of Redwood, California-based startup Avegant, which brought it into the public eye at the beginning of 2014 by way of a Kickstarter campaign where they demolished their funding goal of $250,000 USD with a whopping $1.5 million USD. After another round of seed funding in December 2014 that added another $9.4 million USD, the Glyph went into production the following year before finally shipping this past January. While its eye-obscuring design inevitably draws comparison with VR devices like the Oculus Rift, Avegant takes great care in differentiating the Glyph as the pioneer in a new category of "mediawear" that are first and foremost built for the normal consumption of video and audio, albeit for your eyes (and ears) only.
Design & Setup
1 of 2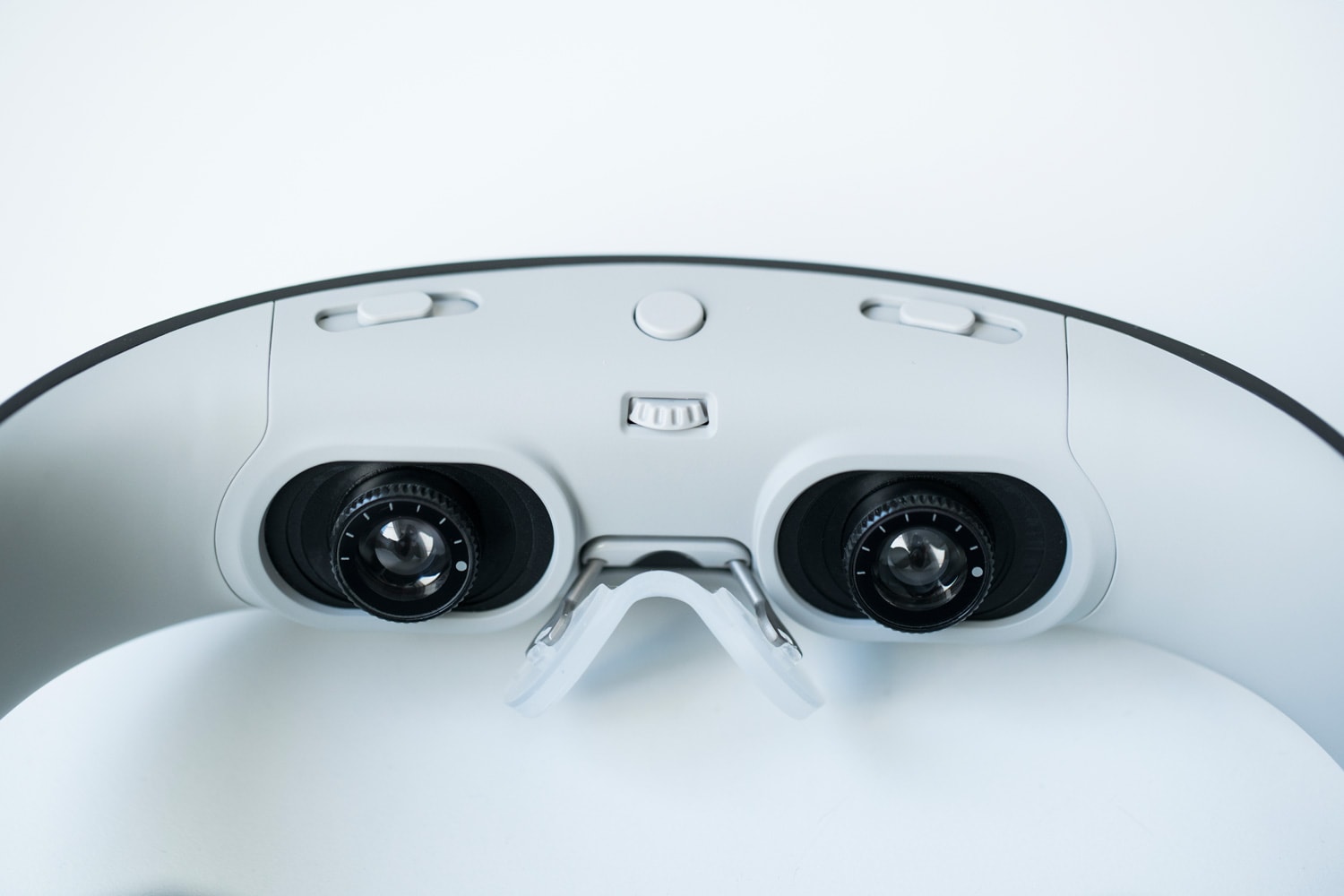 2 of 2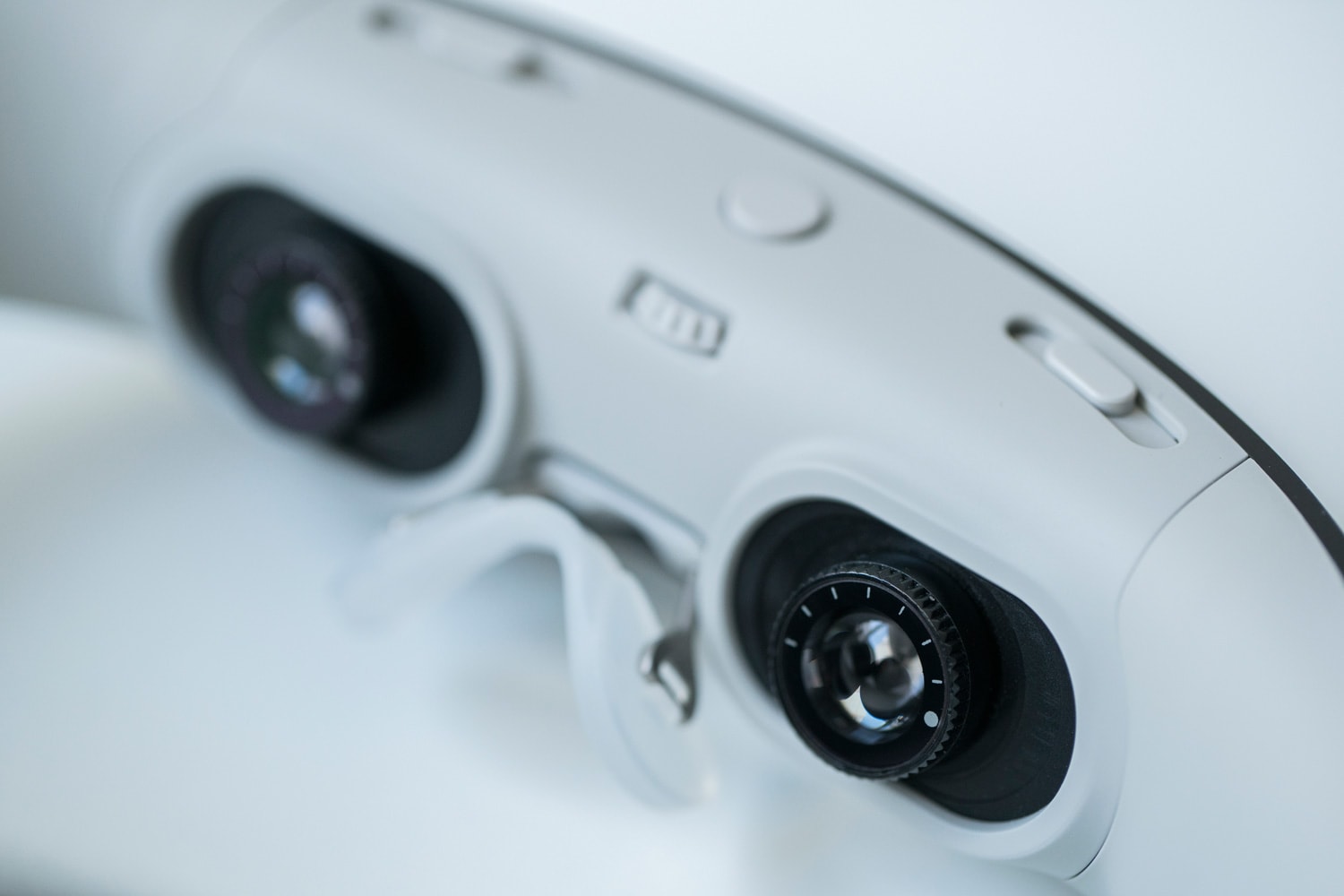 From the outset, Avegant recognized that the biggest obstacle to widespread adoption of the Glyph was the "cool" factor — namely, people wouldn't want to wear it anywhere no matter how beneficial it was, as long as it made you look like someone way too ahead of the curve for your own good. To their credit, the design is on-trend and generally unintrusive, which goes a long way to its acceptance — a far cry from its early iterations, which looked akin to some medical imaging device from the 1980s. Setting up the headset was easy enough — the Glyph simply requires you to connect its HDMI cable to a media device, whether it be your smartphone or games console, and turn it on before the media device's screen is automatically mirrored within the headset. However, what wasn't so easy was finding an HDMI adapter as a great many devices still don't have built-in HDMI ports, with PS4 and Xbox One consoles and the latest-generation MacBooks being the only devices on Avegant's compatibility list (aside from assorted Blu-Ray players) that don't require an adapter. Adjusting the Glyph to best fit your face is also a chore. After inserting one of four interchangeable nose pieces included with the kit, you must then fine-tune the height of the nose bridge, papillary distance and focal length, which turns out to be a finicky and never-ending process. Don't expect to be done with the fiddling after your first five or even 15 minutes of using it — I found myself having to constantly adjust the Glyph for the best fit every single time I put it on. Keypads on each ear cup allow you to turn head-tracking and 3D modes on and off, as well as adjust brightness and volume, but the lowest of the three brightness settings was still uncomfortably blinding.
Videos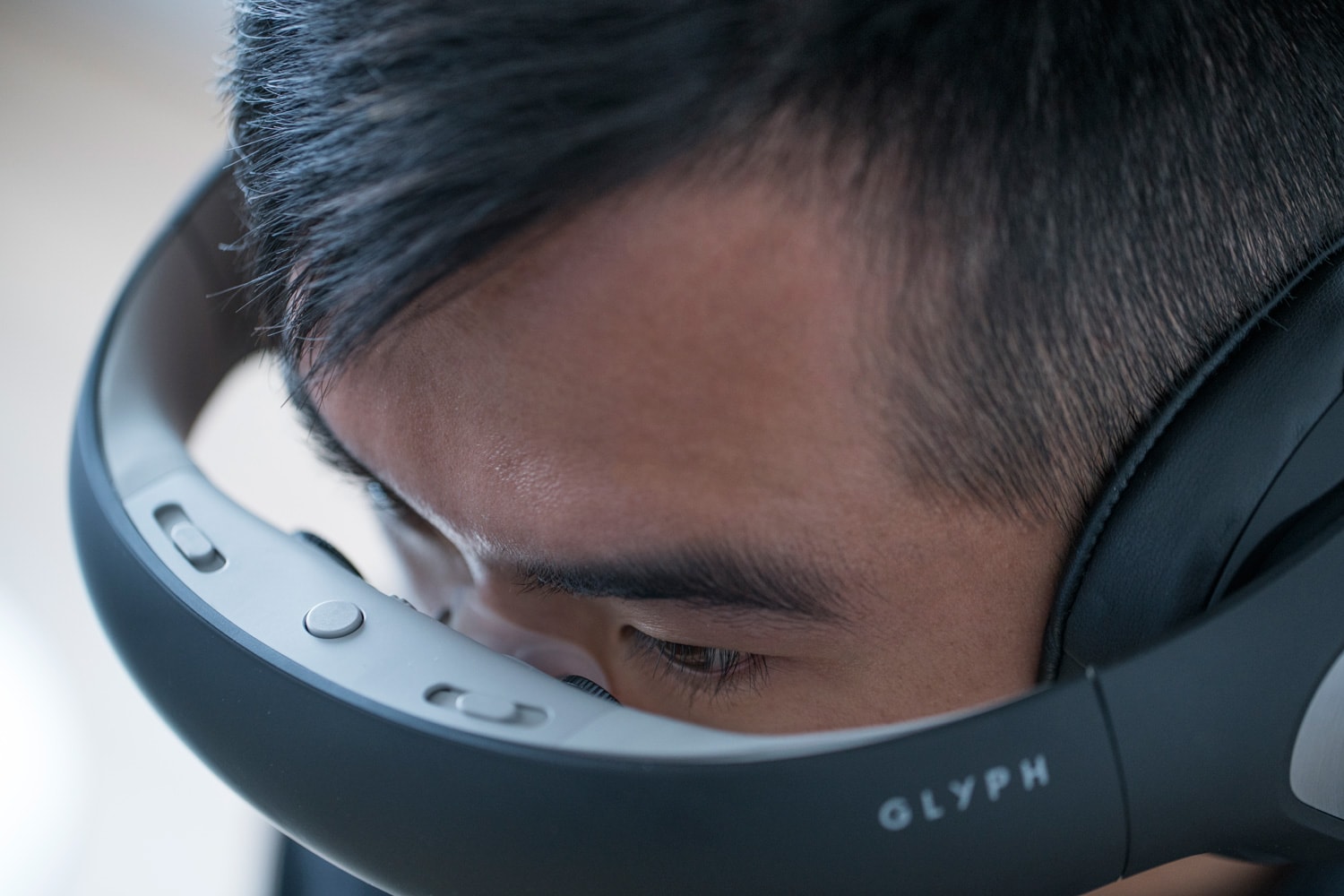 One important point worth mentioning again is that the Glyph is not a VR headset. It does not create an entirely immersive experience that leaves you completely blind to your real environment, but rather places a thick band across your field of vision, with a screen hovering in front of you that is about the equivalent of watching a 50-inch TV in your darkened living room. The major advantage of the Glyph here is that the user retains some situational awareness of their surroundings. I found this especially useful since I could use my phone while watching a film (as is standard practice amongst our attention-deficient generation) simply by looking down past the headset towards my hands. As for the video watching experience itself, the Glyph aims to deliver an unparalleled high-res image by bouncing light off of an array of 2 million micro-mirrors straight into your retina — a method that Avegant says avoids eye strain and creates a more natural image that more closely mimics how we see objects in the real world. In my experience, well-lit scenes in 720p videos (the Glyph's maximum resolution) came across as sharp, vibrant and lively, akin to watching a film projected onto a screen as opposed to a computer monitor. Unfortunately, video quality seriously declined in darker scenes, where the compression of the file was clearly visible in distracting gradient banding effects and digital noise, much like looking at a GIF file. This problem persisted regardless of video quality and whether an HDMI adapter was used or not. The Glyph's form factor inevitably has adverse effects on its prolonged use, and I personally found using it to be more inhibiting than not. Your nose bridge bears almost all of the headset's weight, and using the Glyph quickly becomes quite painful after only 10-15 minutes, not to mention that the Glyph begins to slide down your face very quickly. This necessitates the use of the included headband that goes over your crown and helps to take most of the weight off your nose. For me, the headband became an essential component of using the Glyph, making it bearable to slog through an entire film.
Gaming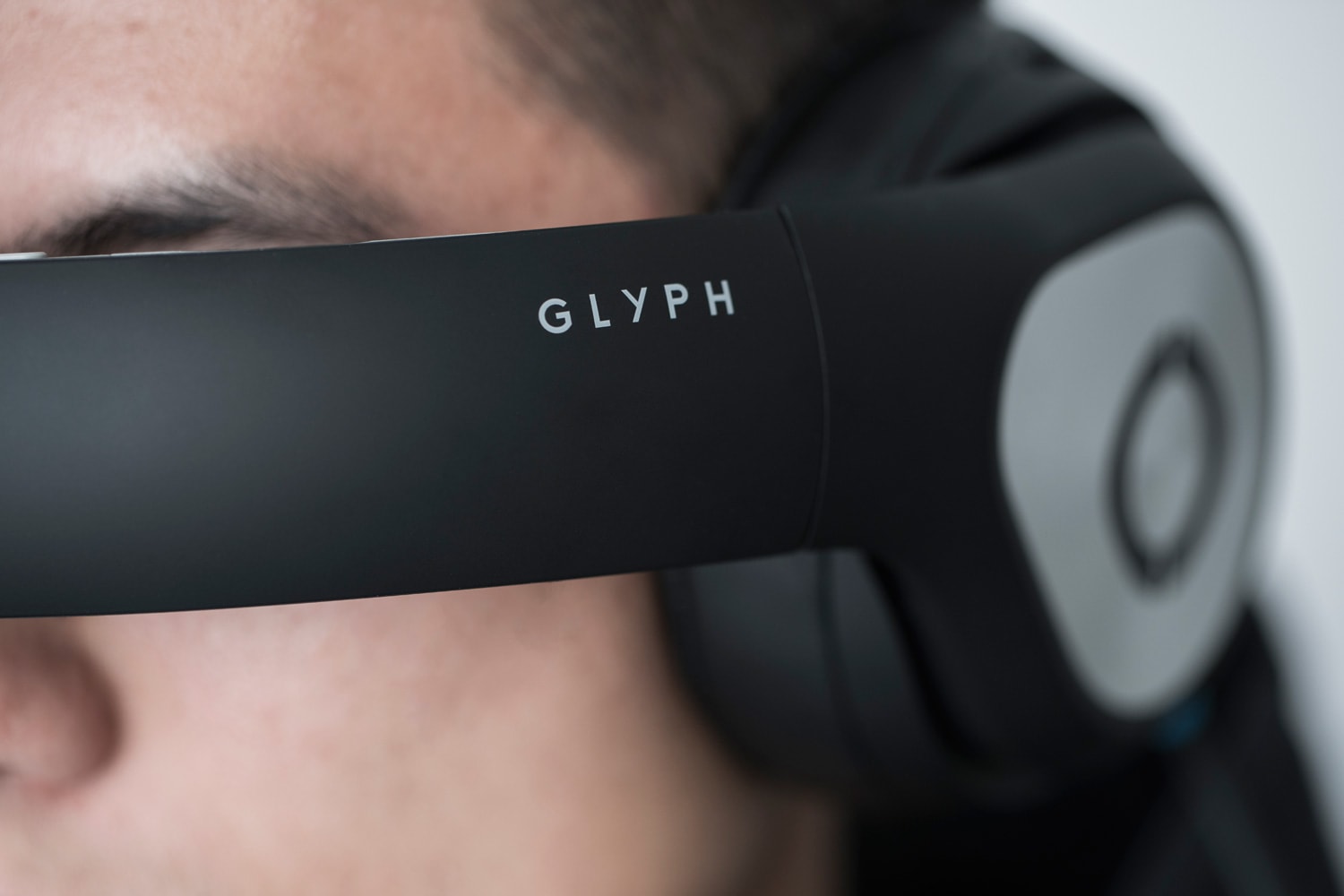 Arguably the best way to use the Glyph at home is gaming, where the headset creates an easily accessible yet much more immersive environment to escape to. Once you perfect the fit, the Glyph is actually somewhat comfortable to wear for a few hours, while your intact situational awareness doesn't make you feel as guilty as if you'd disappeared into a pitch-black gaming den for an afternoon. As advertised, the Glyph doesn't cause as much eye strain as a VR headset — I imagine the micro-mirror array is responsible for creating a false, but much-appreciated visual distance. Another obvious benefit of using the Glyph is that there is no chance of glare or reflections appearing on the screen — a problem that continuously plagues conventional screens in brightly lit rooms. What you gain in the absence of glare, however, you must make up for by keeping the two viewing lenses spotlessly clean, as the smallest smidge of oil or speck of dust will drastically interfere with your viewing experience. The lenses themselves have rather small openings, and no matter how close to your eyes they sit, there remains some mild vignetting and blurring of your vision towards the corners of the picture. As such, first-person shooters or driving games are the best-suited to the Glyph, where your focus will be entirely on the dead center of the screen 90% of the time.
Music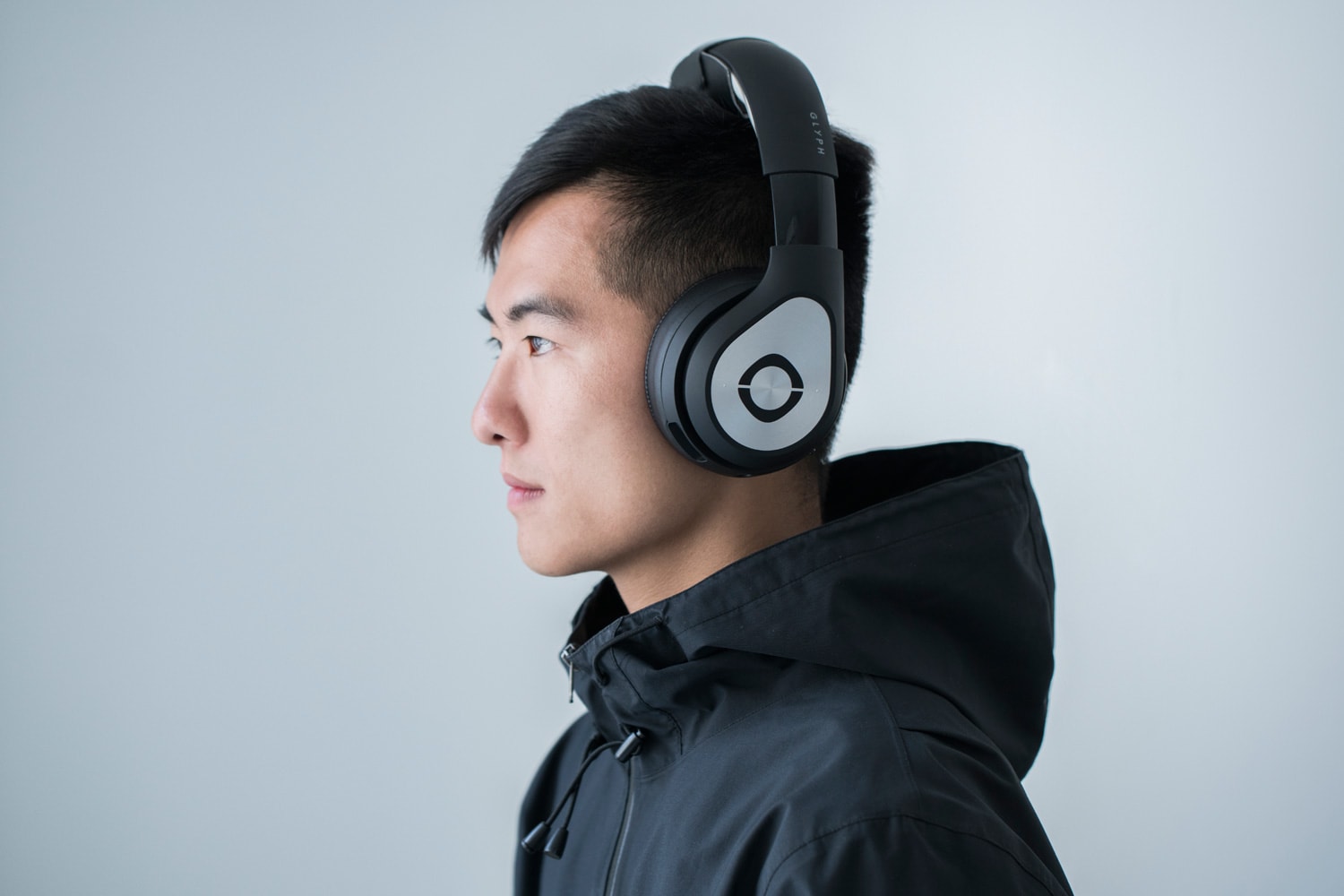 Part of the appeal of the Glyph is that you can flip it up to quickly morph it into a pair of headphones, however, the ease of this transformation leaves much to be desired. Firstly, an included lens cover must be attached over the eyepieces so they don't dig into your head; and then a 3.5mm headphone cable (not included) must be used to connect the Glyph to your media device of choice. The experience of wearing the Glyph as headphones is grating, since its excessive weight and the complete absence of padding where your crown contacts the lens cover makes for instant discomfort — not to mention that the conspicuous thickness of the Glyph on top of your head looks comical. The volume buttons on the right ear cup also become useless, as the Glyph must be powered on in its viewing mode for them to function properly. As for its audio performance, the Glyph was mediocre at best. The sound came across as flat and completely lacking in the bass end of the spectrum, performing little better than your standard pair of Apple earphones albeit with better sound isolation. As an audio accompaniment to visual media, I have no complaints, but the Glyph's shortcomings as a pair of headphones become clearly apparent when used as just that.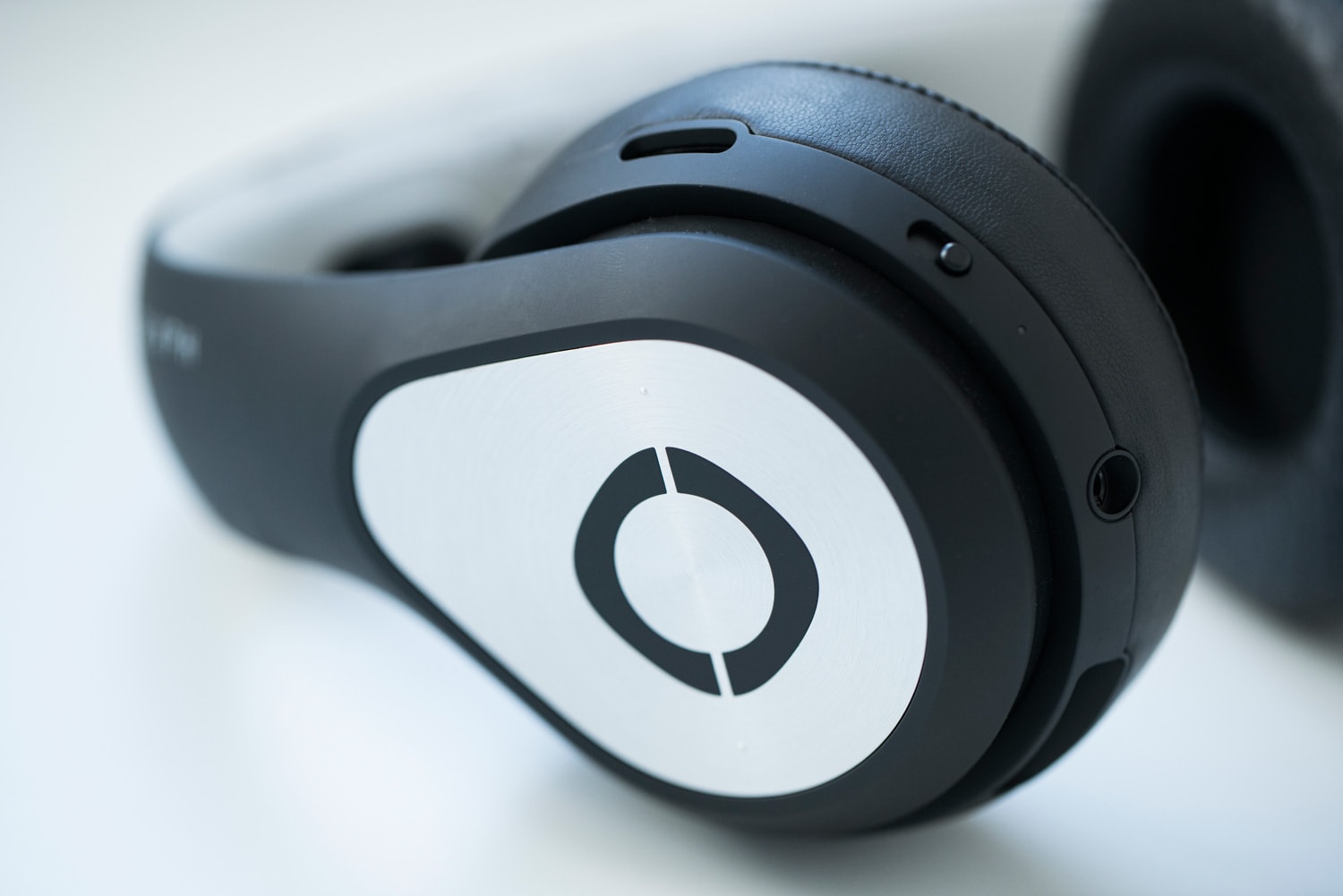 The Glyph is no doubt an innovative device and heralds an interesting new direction for truly private entertainment, striking a comfortable middle ground between immersion while allowing the user to remain aware of their surroundings. The creators envision it as the perfect entertainment device for long-haul flights, allowing the user to escape the reality of cattle class for the duration of the Glyph's four-hour battery — and in such an environment where most social mores go out the window, the flight attendants won't even bat an eyelid at your zany headset from the future. However, the Glyph succumbs to many pitfalls of a first-generation product. While the device looks polished on the outside, its prohibitive weight, a litany of minor flaws, and an exorbitant $700 USD price tag will prevent this initial version of the Glyph from becoming anything more than a niche product for tech industry insiders. Avegant has stated that it is looking to expand the Glyph's capabilities as a set of drone goggles, and within the field of competitive drone racing it could very well receive the attention it deserves. But for the normal consumer, the Glyph will need to be reengineered to be cheaper, lighter, more user-friendly, and perhaps even wireless to become a viable alternative to conventional screens. Despite these early kinks, I, for one, will be eagerly waiting with baited breath for a future of Airbuses full of deadened passengers with visors strapped to their faces.