Teyana Taylor on the "Do or Die" Moment Starring in Kanye West's "Fade"
Another work of art by Ye.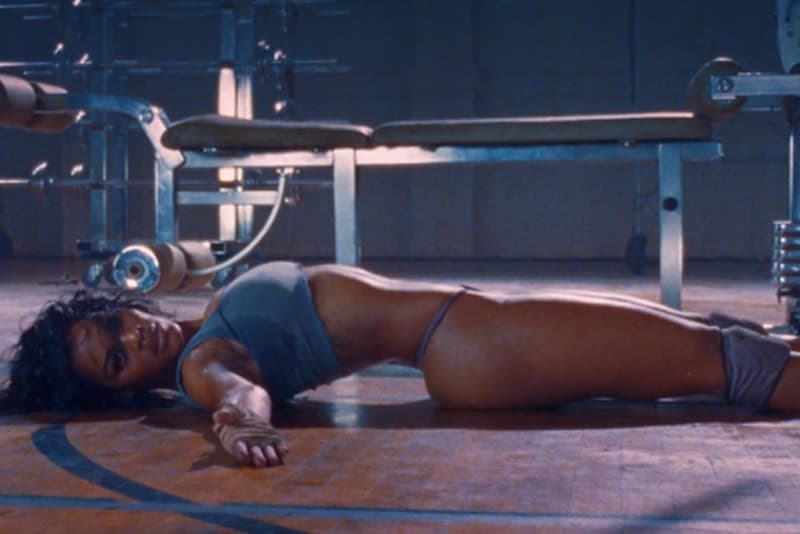 Just last night at the MTV Music Video Awards, Kanye West was granted four minutes to "do as he pleases." So what did 'Ye do? What 'Ye does best. After dropping another epic speech, he then proceeded to debut a new video for his Life of Pablo track "Fade", which still has people talking. The video, which is currently a TIDAL exclusive, stars singer and G.O.O.D. Music signee Teyana Taylor doing a sweaty, Flashdance-esque dance routine in a gym which ends in a shot of Taylor transformed into a lioness, posing alongside fiancé (and Cleveland Cavaliers player) Iman Shumpert. Just days after all the hype, Taylor sits down with Vogue and explains how she landed the role, her feelings after it was released, and turning into a cat for Kanye. She reveals her feelings leading up to the premiere stating, "I was on Twitter and Instagram, but my phone was shaking because my hand was shaking. I was so nervous because it was really a do-or-die moment. But it was dope that I was able to really sit back and really take in the whole moment. It's emotional because I've been in the industry for so long and I've never understood why certain things weren't happening. And now I feel like my story, everything that I've been through, makes this moment so much more special."
Jae Blaze, the veteran choreographer, also sat down with Pitchfork exclusively about the behind-the-scenes process of West's latest clip, the reaction to the final product, and how she believes Taylor is a "superwoman." Blaze states:
"Kanye, I can't stop saying it, he's just a creative genius. When he came in, he told us, "I like this particular move, but I want to take it to the next level. Show me what you can do on top of this move." He has something specific on his mind, as a visionary. And we have to translate that onto Teyana's body. Teyana's a beast, so it really made our job easy as far as, "Hey Teyana, give him what he wants. Let's do it this way. Let's try it this way." That's basically how the day went down."
Check out the full exchange with Pitchfork here and read the full Vogue interview with Taylor here.