Pauline van Dongen Introduces a Solar-Powered Windbreaker
Complete with recycled denim construction from Blue LOOP Originals.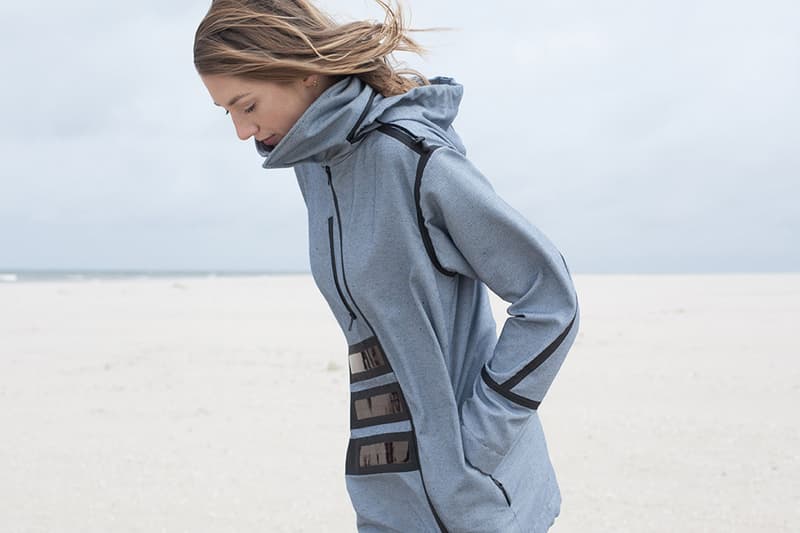 1 of 3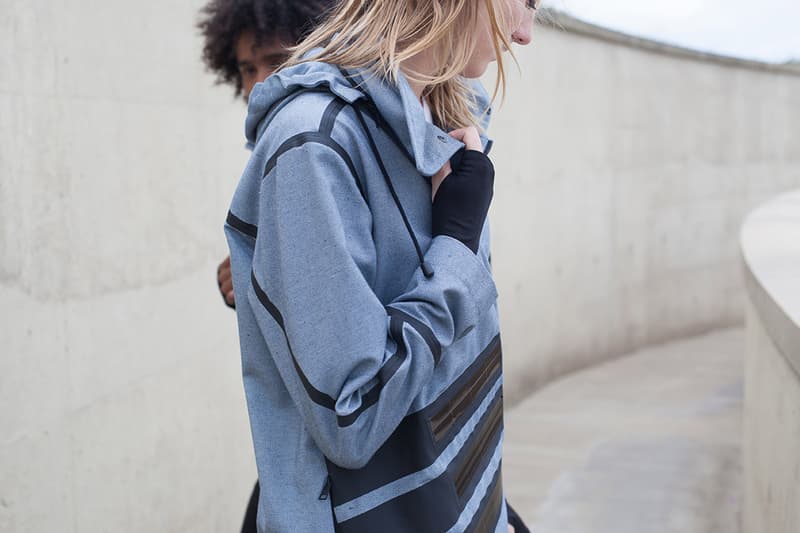 2 of 3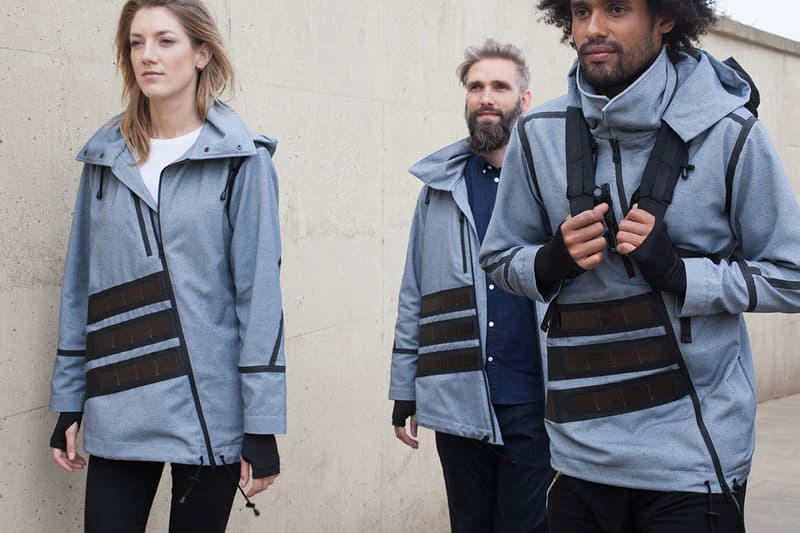 3 of 3
Pauline van Dongen is no stranger to tech-centric wearables: back in 2014, the Dutch fashion designer introduced a solar-powered, cell phone-charging dress as a part of her Wearable Solar imprint. Then, this summer, she went in a decidedly different direction, crafting a unique SKYNFEEL jumpsuit with the same material contraceptive brand SKYN uses to make its condoms. Now van Dongen is returning to her solar-powered roots, introducing a gender-neutral update to the dress she unveiled a couple of years ago.
Coming in the form of a water-resistant windbreaker, van Dongen's latest design will keep you dry and charge your phone or GPS device while it's at it. Featuring recycled denim yarn provided by Blue LOOP Originals, the design incorporates a trio of flexible solar panels on the front of the jacket — thus allowing wearers to rock a backpack without obstructing the sun-soaking panels. Those panels are then connected to an internal power bank so you'll never be without a little backup when out in the wild. Crafted with input from the tour guides of the Wadden Sea Islands nature reserve (dubbed "Wad Walkers") in the Netherlands, the jacket even sports a hidden hood that can be deployed when necessary. Explains van Dongen:
We kept in mind that Wad Walkers need to face different weather conditions, which often include windy and rainy days because of the wide open space and closeness of the sea. Of course the solar panels perform at their best during bright sunny days, so the Solar Windbreaker was from the beginning meant to be versatile and therefore worn throughout different seasons… What I really like to do is look for the right kind of balance when technology can be perceived as something quite natural… We enjoy playing with the textiles and the kind of look that integrates well with the natural environment while finding harmony between the more technological look and features of the cells.
For more on the windbreaker and to check out more of the Dutchwoman's projects, head on over to van Dongen's website.