POLLS: Snapchat or Instagram Stories?
Which do you prefer?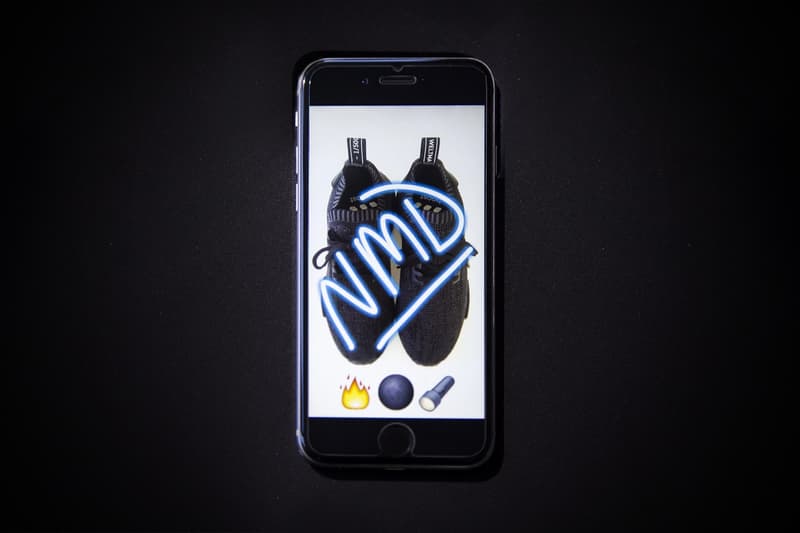 On August 2 Instagram rolled out Stories, its own attempt at ephemeral photo-sharing, allowing users to take, edit and share photos and videos for a 24-hour time period before they're erased from the grid. If all of that sounds familiar, don't worry, everybody instantly noted the feature's resemblance to Snapchat. As soon as the update was made available, IG users took to posting their first Stories, many of which boiled down to posts ranging from "Wait, this isn't Snapchat?" to "Instagram stole Snapchat" to "OMG, Snapchat is dead!"
So while Stories is still fresh in the collective consciousness, we wanted to weigh the pros and cons of both platforms and see which of the two you preferred.
Snapchat
You know it, you probably love it; after all, Snapchat has an estimated 150 million daily users. That's more than Twitter, for those keeping score at home. Evan Spiegel's ephemeral messaging and photo-sharing app set the blueprint for the entire industry. It was the app that ushered in the age of digital video (because how else do people casually hold their phones), customizable Geofilters and — of course — those polarizing facial recognition filters that turn humans into puppies, bugs, Lana Del Rey lookalikes and more.
There are quite a few pros to the Snapchat Story: aside from the aforementioned puppy-face and Geofilters, Snapchat users can change the duration of their Snap, add temperature, time, date and speed to their Snaps; users can also layer several filters on top of one another to form a more elaborate and engaging piece of content. Businesses can also create their own localized Geofilters to boost foot traffic to their establishment, while the same goes for movies and musicians. Snapchat also has the benefit of privacy: after all, you have to have someone added as a Snapchat friend in order to view their story.
Instagram
Right off the bat, Instagram's user interface is a doppelganger of Snapchat's, so familiarity is a plus; however, there are some subtle albeit crucial differences. Firstly, Instagram gives users the choice of doodling on their pictures with pens, highlighters and glowing pens. The latter is clearly an edge when it comes to adding some flair to your daily life—think laser vision and halos for all of your pets. Secondly, this feature is meant to do just that: increase daily usage. Instagram is notoriously driven by aesthetics, with users crafting immaculately and intricately curated feeds over the course of months. Naturally, users can get picky with what they share and this fickleness leads to periods of inactivity—users open the app and peruse their feeds, but they don't post unless they have something truly breathtaking to share. Stories hopes to remedy this problem by making Instagram a place to share the little things as well as the breathtaking vistas; it could provide a window into the lives of recluses and celebrities, if they were to take to the platform with the same gusto that people have for Snapchat.
Now for the cons: so far, IG is severely lacking in the filters department; users can't enhance their selfies, share their location, or anything like that just yet. This means that there is a limit to the interactivity on Instagram Stories that glowing doodles can't quite make up for—there are no "DMX Tries Out Instagram Stories For The First Time" videos, for example. These features are presumably under construction as we speak. Then there's the issue of privacy: IG Stories follow individual users' privacy settings, so private users' Stories are only visible to their followers. Most Stories however, like their users' profiles, are public, meaning anyone can drop by and check in on your daily activity unless you have the foresight to block randoms, stalkers, exes and whomever else might be lurking from viewing your IG.
This slight oversight when it comes to user security may turn people off initially. Users also might find that Instagram's curatorial aspect doesn't lend itself to the sharing of spontaneous moments. After all, Instagram is notorious for elaborately-staged food photography, whereas Snapchat is the perfect place for a less-than-flattering selfie with a dog face slapped on top of it. Any way you cut it, Instagram's latest move is a major coup. By pilfering Snapchat's flagship feature for Instagram, users will have one less app to flip between, bringing Facebook — the owners of Instagram — one step closer to consolidating your timelines and news feeds, thus weeding out the competition. That leaves one question: has IG won you over or are you sticking with the Snap?
Cast your vote below and sound off in the comment section.
Poll
Do you prefer Snapchat or Instagram Stories?
Snapchat
Instagram Stories