Danny Brown is Inspired by 'Curb Your Enthusiasm' & Quentin Tarantino
"And the way I stay here is just making the most far-out-there music I possible can and pushing rap music forward."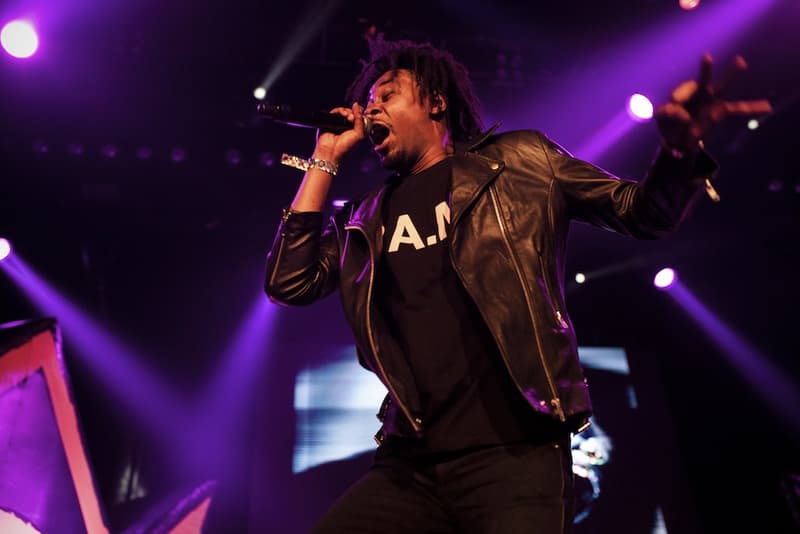 Danny Brown explains his unlikely inspirations, breaks down his new album and more in a new interview with Entertainment Weekly. In the midst of the promotional campaign for his highly-anticipated new studio album Atrocity Exhibition, Danny Brown names ""Björk, System of a Down, Raekwon, Kendrick Lamar, and Talking Heads" as the LP's inspiration, as well as singling out Larry David's HBO show Curb Your Enthusiasm and Quentin Tarantino films as notable influences. The Detroit rapper shared the following regarding his unlikely inspirations outside of rap:
"I always watch a lot of Quentin Tarantino movies; the way he sequences his scenes and stuff, I try to do that with my songs. I've watched Hateful Eight, like, 50 times already [...] I watch that movie all the time, man. I can just repeat lines verbatim… Curb Your Enthusiasm is always a big deal to me. You know how most people probably watch SportsCenter or stuff like that? I watch a lot of Curb, especially when I'm writing."
He also outlines his game-plan as a creator:
"And the way I stay here is just making the most far-out-there music I possible can and pushing rap music forward, like being progressive with it, instead of just trying to do whatever's hot at the moment."
You can run through the entire piece here.