5 Designer Umbrellas That'll Ward Off the Rain in Style
Rethinking the conventional accessory.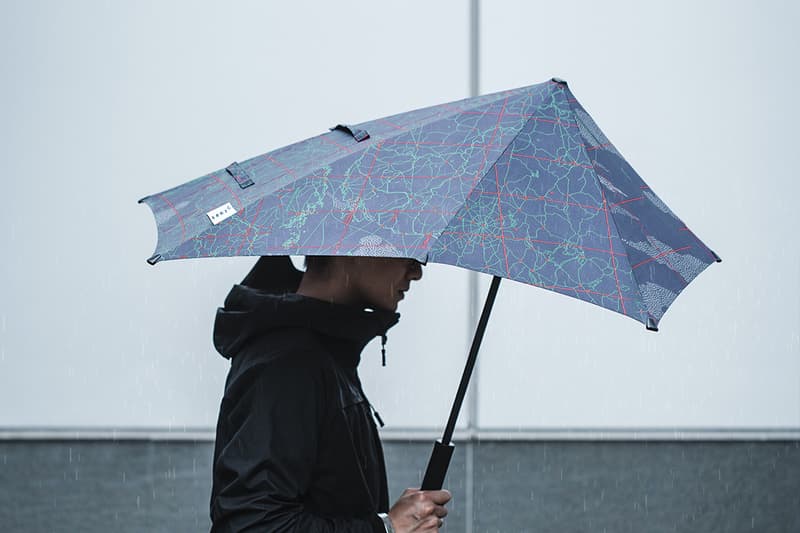 1 of 6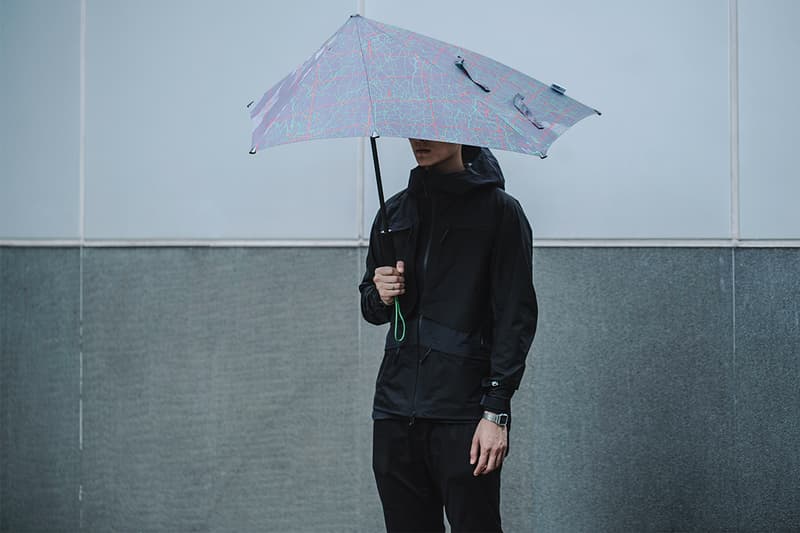 2 of 6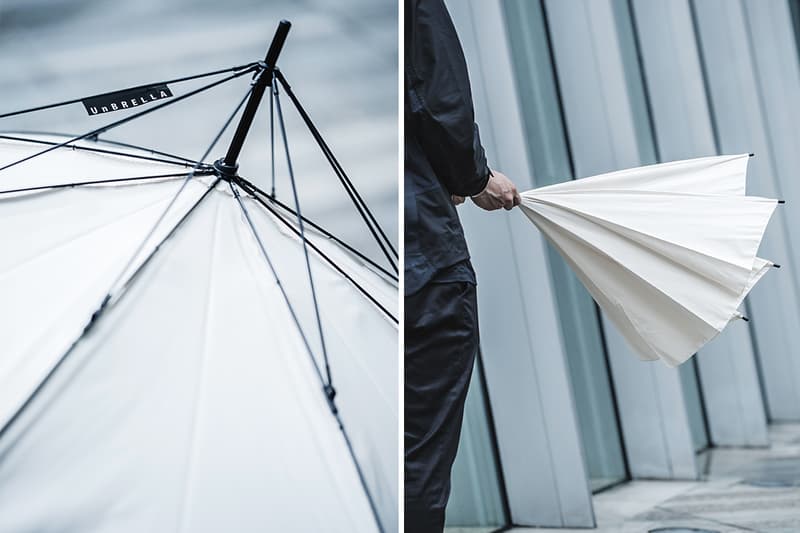 3 of 6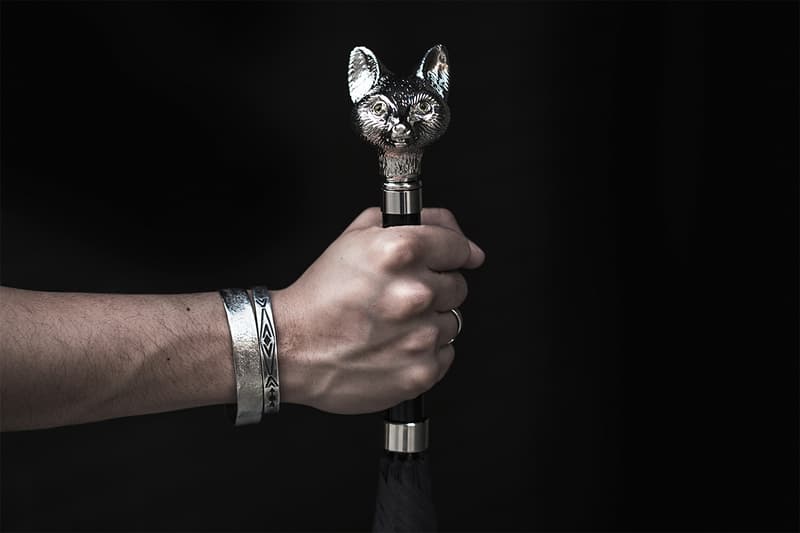 4 of 6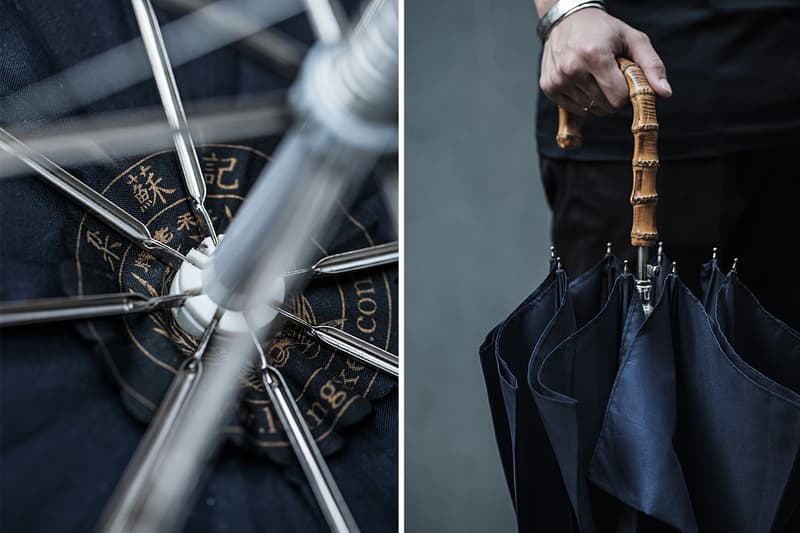 5 of 6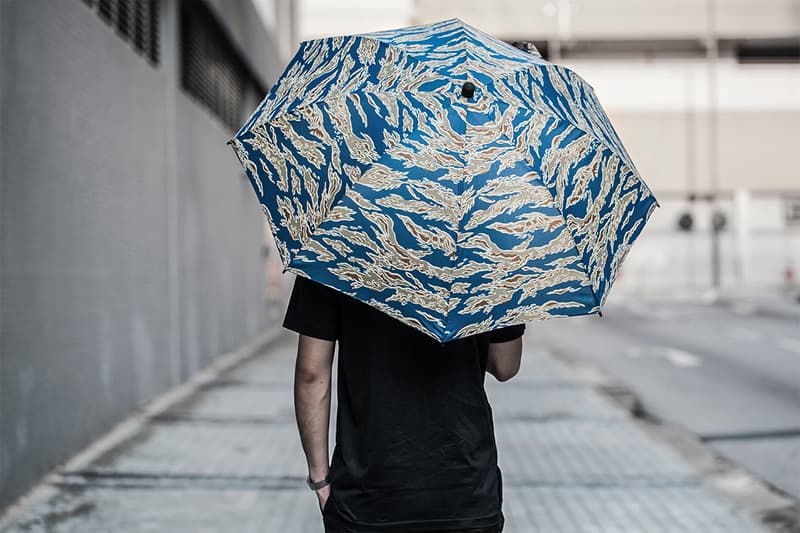 6 of 6
Depending on where you are, summer can also bring storms and showers, in addition to sunshine. An accessory which one hopes to not bring out too often is the trusty old umbrella; a sturdy friend needed for unexpected downpour. To keep you dry in style, we've complied five unique designer umbrellas from some of our favorite brands. Check them out below.
maharishi DPM: MAH.SAT Europe x senz⁶ Series 1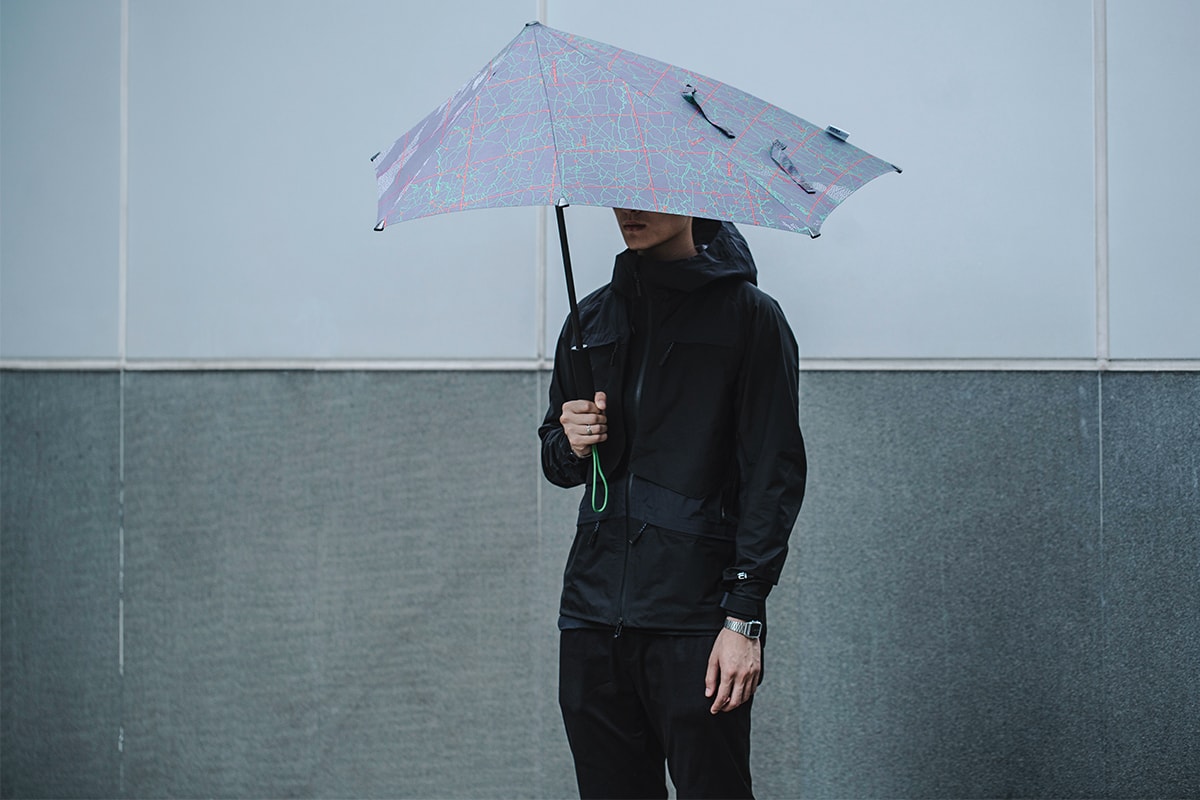 Ranking at the top of our list is the collaboration project between London-based military fashion veteran maharishi and German performance-driven umbrella label senz⁶. Launched in 2015, its specially engineered design can withstand strong gales up to 100km/h, while the patented aerodynamic silhouette guides wind over its surface, making the umbrella extra durable in storms. The umbrella features the classic DPM: MAH.SAT. Europe camo pattern, which takes inspiration from satellite imagery and entails an evasion of government surveillance. Coming in Automatic and Stick two styles, this distinctive rain gear is surely a statement design. The umbrella is available from Senz.com.
h concept [+d] UnBrella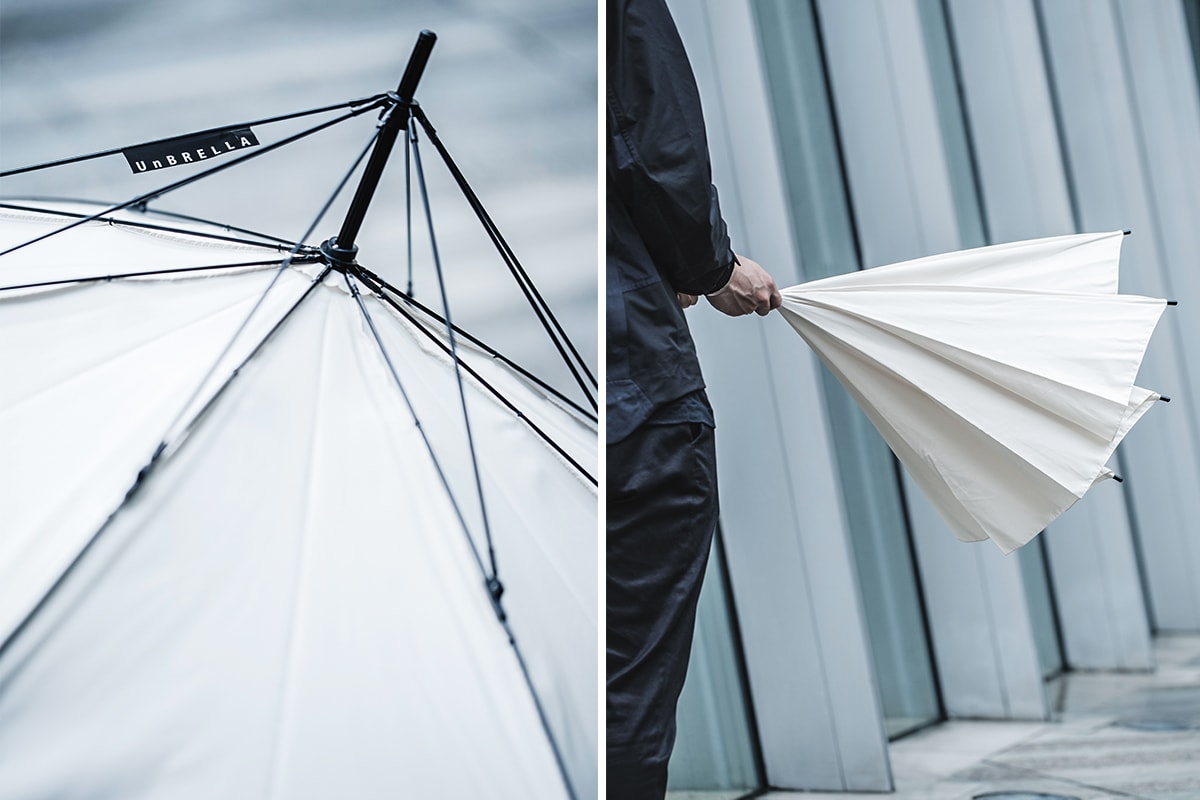 The head-turning upside-down UnBrella is an innovative creation introduced by Hiroshi Kajimoto from h concept in 2013. The designer put almost a decade's effort into building this thoughtful invention. Despite having strong competition with fakes, the project has garnered praise with a number of awards. Developed to avoid brushing against the user and passersby,  the wet surface faces in, not out — this leaves its skeleton exposed on the outside. Its reversed down-facing design also allows for quick drying. The UnBrella is available from h-concept.jp
Fox Umbrellas Nickel Finish Head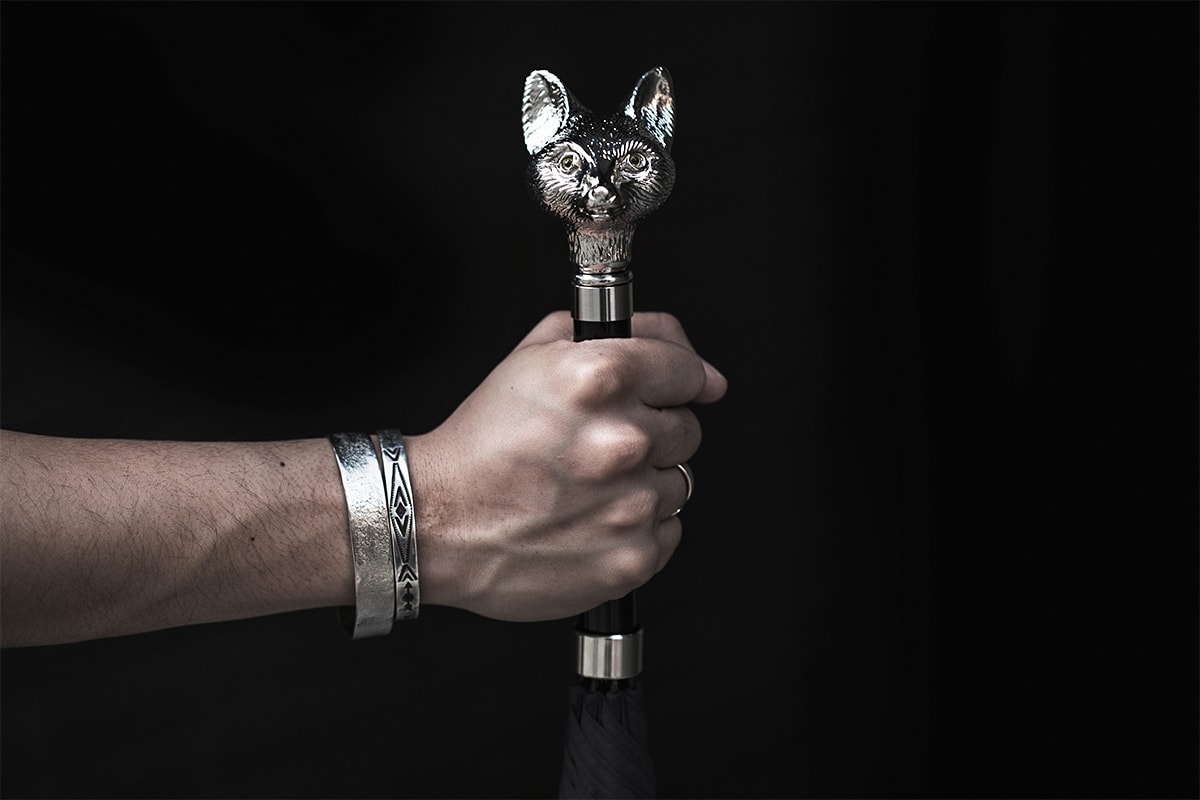 Umbrellas can also serve as fashion accessories, as they were once styling essentials for the European gentry. London-based Fox Umbrellas, founded by Thomas Fox in 1988, revolutionized the initial crafting practice — whalebone ribs were replaced by a steel-framed skeleton and the iconic U-shaped "Paragon" frame was invented. In the aftermath of WWII, Fox, who had expertise in creating parachutes for paratroopers, manufactured lightweight fiber umbrellas from the leftover nylon material. Its nickel handle design is a standout motif, pairing well with its slim shape. The brand is not only the royal family's favorite, it's also a must-have for the modern gentleman. Look for the design at foxumbrellas.com.
Leung So Kee Umbrella Factory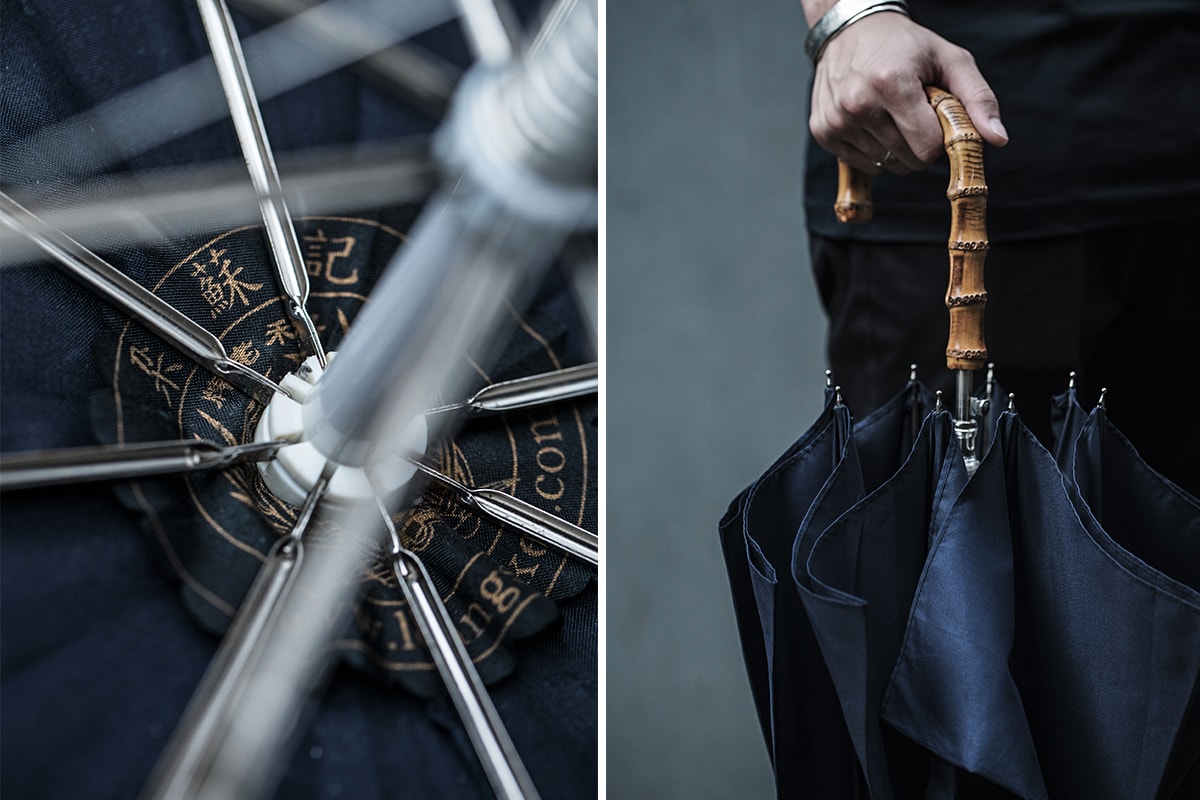 Born in the same era as Fox Umbrellas, Leung Chi Wah established the Leung So Kee Umbrella Factory in Guangzhou and later relocated the brand to Hong Kong. The label's dedication to producing pure steel-framed umbrellas granted it rising popularity over the past half-century. After apprenticing under British craftsmen, Leung began producing fine umbrellas that resembled those of his British predecessors. Leung's umbrellas had their screen debut in the classic film, Rise of the Legend, where Jet Li used it as a weapon and demonstrated its exceptional sturdiness. Buyers have a full range of options when it comes to customization, from the handle and material, to its distinctive handles. Sold with a lifetime guarantee, the factory's umbrellas will definitely save you from sudden downpours for many years to come. The design is available from Leungsokee.com.hk
HELINOX Tiger Strip Camo Tactical Umbrella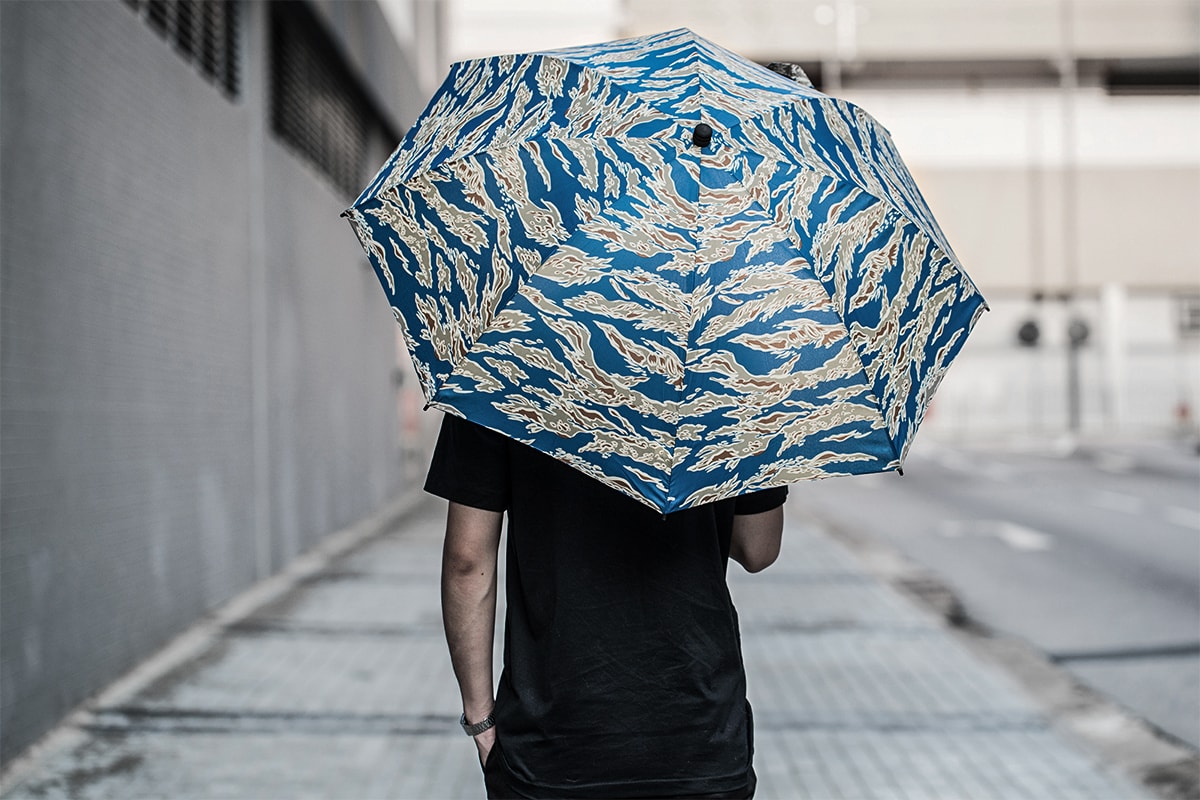 Speaking of outdoor gear brand Helinox, the first thing that comes to mind might be the renowned Chair One. Its ultra-lightweight DAC aluminium frame is the key to many of its flagship products, including camping chairs, tent poles and umbrellas. Its metal density makes it stronger than carbon fiber, meanwhile its anodised surface protects the material from corrosion. Here, the aluminum is used to create the frame of this multi-purpose umbrella, which also serves as a parasol with its UPF 25 properties. The umbrella also applies striking graphics from streetwear partners NEIGHBORHOOD and F.C.R.B, creating a functional yet appealing piece. Head to hbx.com to purchase the umbrella.
Editor

Stan Tsui
Contributor

Jo Lee Kwok Yee
Join Our Discussions on Discord
The HYPEBEAST Discord Server is a community where conversations on cultural topics can be taken further.