Maria Grazia Chiuri Exits Valentino
Pierpaolo Piccioli will march on as the label's sole creative director.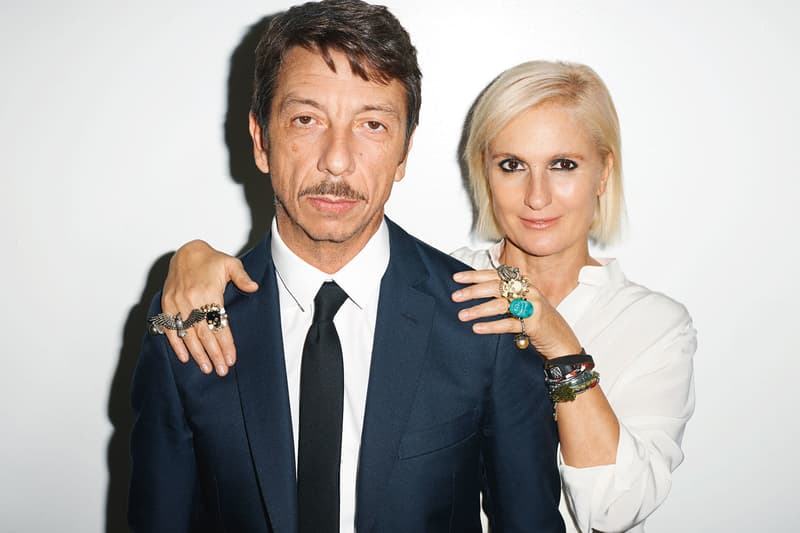 Following more than two decades together, the partnership of Maria Grazia Chiuri and Pierpaolo Piccioli is no more: Valentino has confirmed today that Chiuri has left the label. Chiuri — who has been at Valentino as a co-creative director for the past eight years after previously working alongside Piccioli at Fendi — is expected to fill Raf Simons' shoes at Dior while Piccioli will remain at Valentino as the storied Italian imprint's sole creative director. Said Chiuri:
I thank Mr. Valentino Garavani and Mr. Giancarlo Giammetti for their support in these years and for everything that I have learned from them. I also thank Mr. Stefano Sassi and all the people who work within the Valentino maison for their support in these years. I have shared with Pierpaolo a great part of my professional life and it has been an experience made of many successful creative achievements together. I am ready to embark on a new professional challenge.
Piccioli added:
Valentino and the people with whom I work are a great part of my life. My decision of bringing forward the creative guide of this maison is driven by the strong passion that triggers my work and by the desire of continuing to express here my stylistic vision.
Ultimately, there appear to be no hard feelings as Valentino CEO Stefano Sassi praised Chiuri and Piccioli's accomplishments over the past eight years:
Everything achieved in these years would have been impossible without Maria Grazia Chiuri and Pierpaolo Piccioli's talent, determination, and vision that together have contributed in making Valentino one of the most successful fashion companies. A new and exciting phase for the brand begins under the creative leadership of Pierpaolo Piccioli. The brand is strongly determined to continue its affirmation and development process accomplished in the past years.
Last year, Valentino raked in over $1 billion USD in revenue threshold as sales jumped 48% over the year prior, so it'll be interesting to see if the label can continue its upward trajectory — especially with an IPO on the horizon.