5 Embroidered Sneakers to Match Your Souvenir Jacket
The 'Sukajan' wave has well and truly come.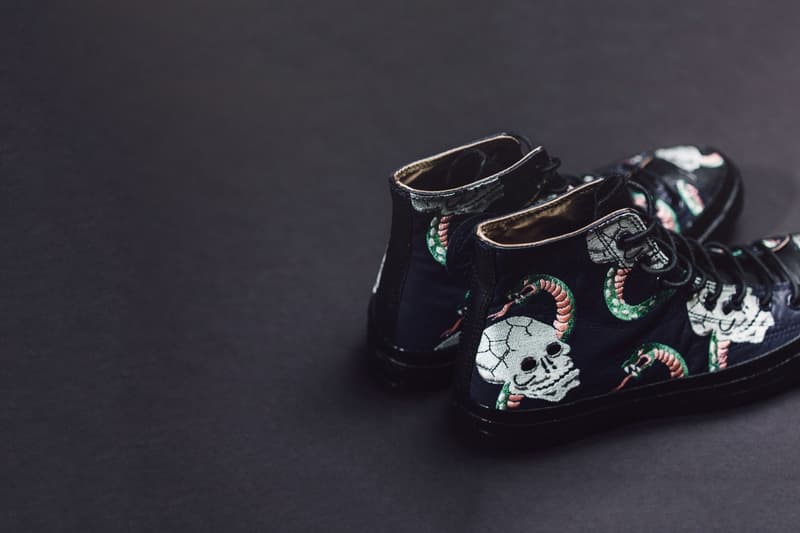 Embroidery is an age-old Oriental art form, recently revived by the hugely popular souvenir jacket trend that has been making the rounds over the past few seasons. After featuring prominently in the recent collections of Louis Vuitton, Gucci, Saint Laurent, NEIGHBORHOOD and Stüssy, the sukajan renaissance has spread like wildfire across the industry, eventually and inevitably making its way to footwear. We've compiled the top five embroidered kicks of the first half of the year, which you can check out below.
Converse 1970 "Souvenir Jacket" Pack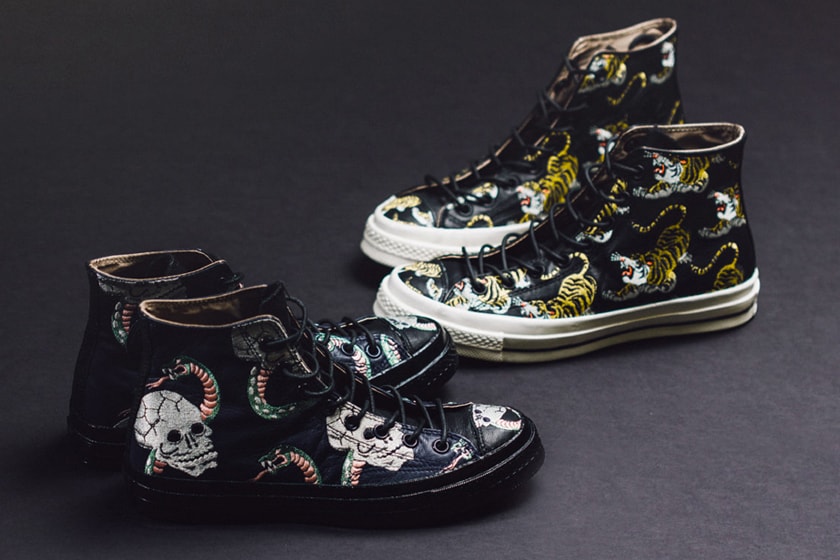 As one of the first sneakers in this trend, Converse dropped two surprises with the Chuck Taylor 1970 — one featuring crouching tigers and the other, a snake and skull motif. With the former symbolizing power, and the latter, death and rebirth, this particular pack opened up the possibilities of transferring lush sukajan embroidery to sneaker uppers for striking effect.
BEAMS x mita sneakers x ASICS Tiger GEL-Lyte III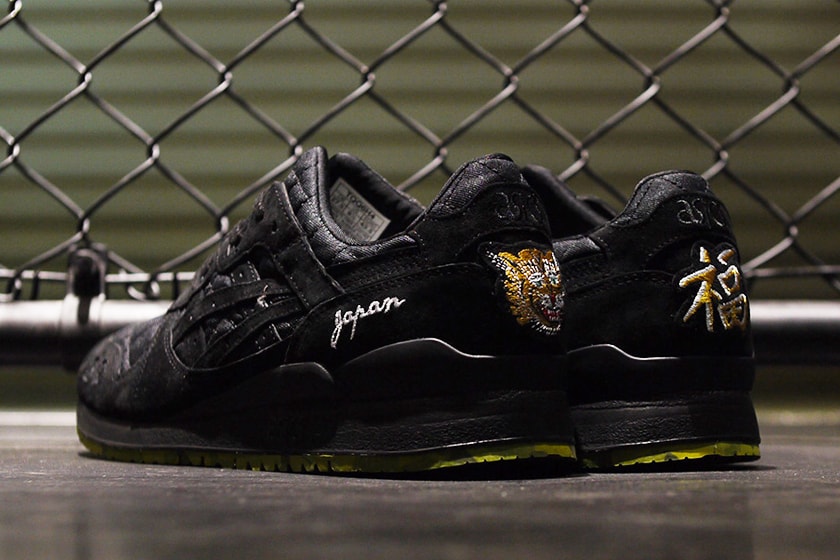 In celebration of the 40th Anniversary of BEAMS Japan, the boutique retailer gathered a selection of local Japanese brands within its brand new, all-inclusive multi-storey Shinjuku flagship store in Tokyo. Among the wealth of collaborations to follow this momentous event was the BEAMS x mita sneakers x ASICS Tiger GEL-Lyte III. The shoe's construction delivers a sharp contrast of a quilted black upper with prominent contrasting branding, and finished off with a fierce tiger head and the kanji of "luck" on opposing heels. Subtle yet statement-making, the sneakers were part of a larger capsule collection that further developed this theme.
LOSERS Schooler "Born and Raised in Japan"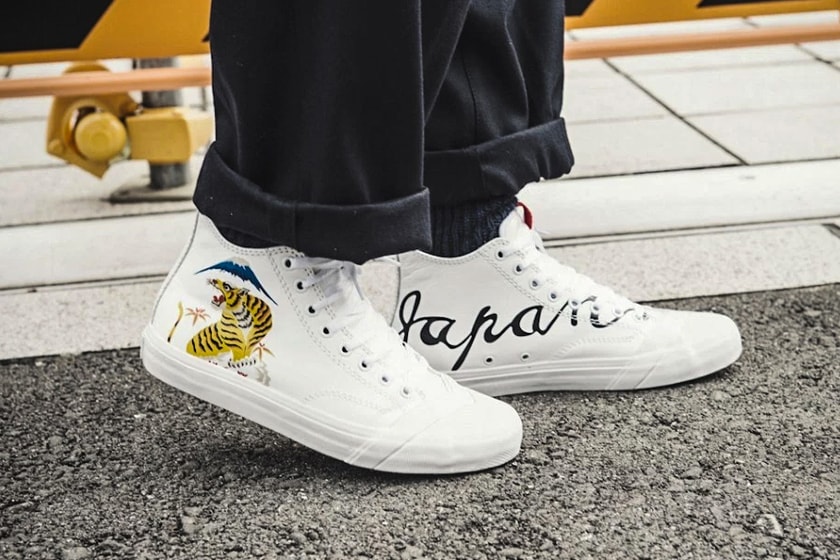 Sneakerwolf's independent Japanese sneaker label LOSERS has been rising to fame in recent years thanks to its covetable offerings of slightly updated classic silhouettes. The Tokyo-born artisan paid tribute to his home with his "Born and Raised in Japan" collection. While not exactly embroidered, the classic Schooler takes inspiration from traditional sukajan embroidery for a striking design that incorporates painted tiger graphics and calligraphy.
Supreme x Sasquatchfabrix. Crane Slip-On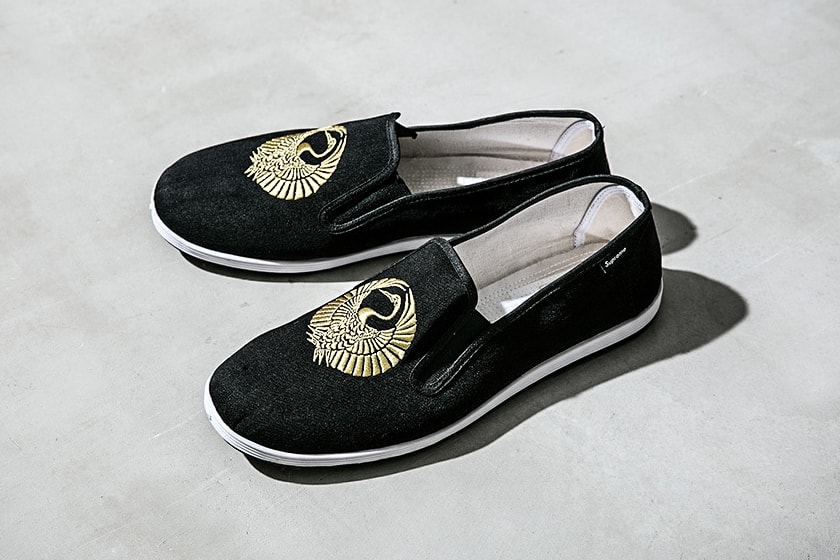 Supreme made headlines when it collaborated with contemporary Tokyo brand Sasquatchfabrix. for one of this year's most wanted streetwear collections. Alluding to the Japonism trend of the turn of the 20th century, the collection combined ukiyo-e woodblock prints with gothic text for a distinct trans-Pacific aesthetic. This pair of slip-ons continues in much the same theme, featuring a regal crane motif embroidered onto a simple black upper.
Vans Japan Sukajan Slip-On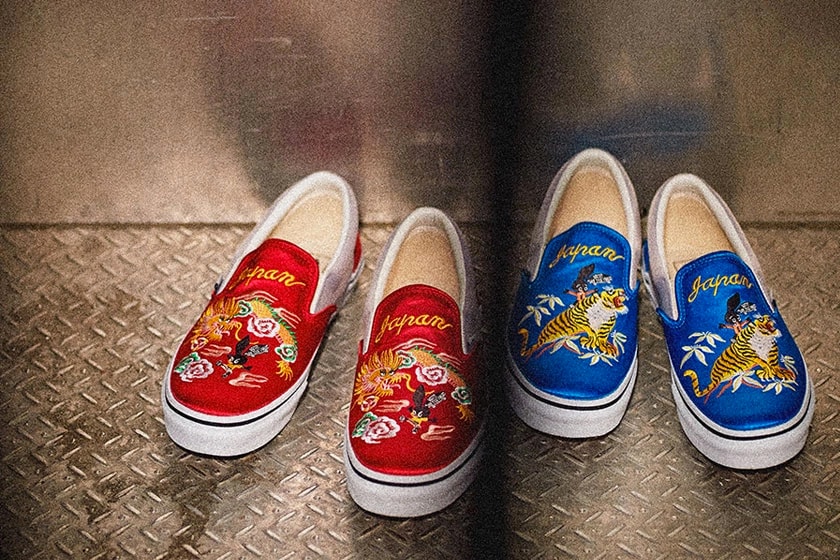 As the sukajan wave cools down in the second half of 2016, Vans Japan is making the most of its remaining potential in this fall/winter collection. Coming in both red and blue, the Slip-Ons get a satin revamp that adds luster to the sneaker and features elaborate embroidery of dragon and tiger motifs created in collaboration with Rollicking. Rounded off with a hint of skateboarding playfulness, these latest kicks are sure to make a scene wherever they're worn.