UNDERCOVER & Kijima Takayuki Unveil Their 2016 Fall Hat Collection
Complete with adjustable horns.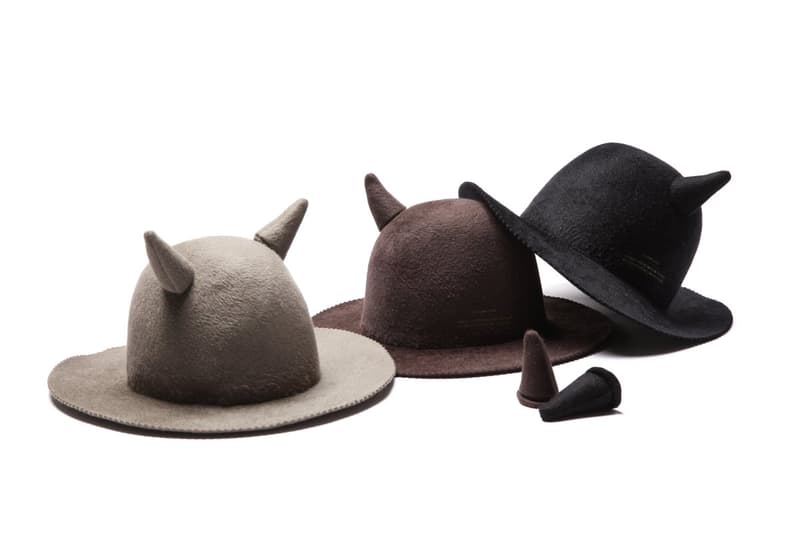 UNDERCOVER and Kijima Takayuki link up once again to offer an artistic take on yet another progressive hat collection. The 2016 fall/winter range features a horn component that can easily adjust to any surface of the hat through the removable magnet found on the back. Available in either black, brown or gray, each hat comes adorned in a texturally smooth rabbit fur construction. For those keen on statement-worthy headwear, here's one for your style radar.