How to Do Queens Like a Local With Tremaine Emory of No Vacancy Inn
Where to find the parties, underground music, deadstock sneakers, and snacks.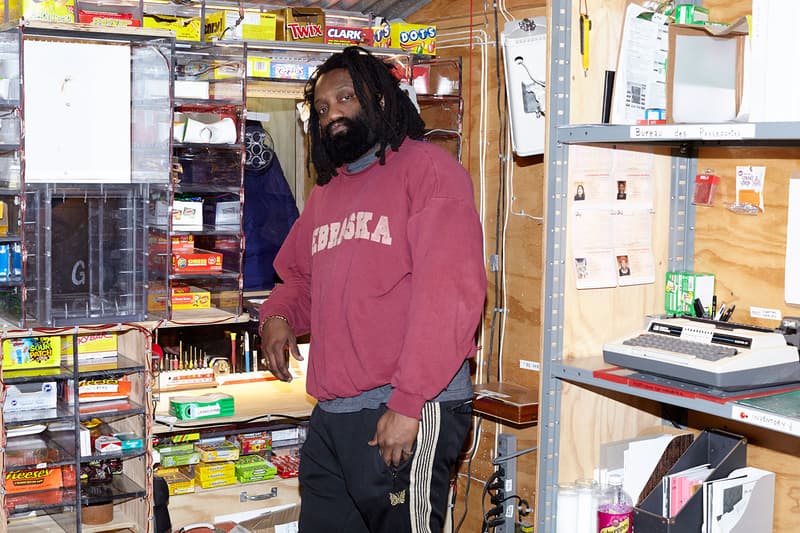 Tremaine Emory is a self-described flaneur, creative and member of the No Vacancy Inn collective. He's worked with the likes of A$AP Rocky, A$AP Mob and Stussy as a creative consultant, and just dropped a clothing line at Dover Street Market. Though based in London now, Emory was born in raised in Queens, New York's largest borough. Most visitors would see the borough as simply home to LaGuardia and JFK airports, but he explains there's so much more, in particular his neighborhood of Jamaica which has a strong island influence. Check out his favorites on where to shop, eat or chill in Queens for Amuse below.
Shopping

I haven't shopped in queens in a long time and when i did it was mostly window shopping when I was a teenager. The best spots were all on Jamaica Ave: The Colosseum Mall (there were several spots we went to inside the mall), Sports In Effect (The best gear in queens, the buy was always good), Moe's (sneakers), Benny's( jewellery) and Shirt Kings. Then there's Abraham for DJ Clue mixtapes. S&D underground – we would stare at the stuff only the dope boys and older guys with jobs could buy. They had Moschino, Iceberg, Polo Sport, Versace Classic, Northface Steep Tech's.

Then there's Mr. Lee's for dead stock sneakers. Hot Wax for albums (they always had them early), cd's & vinyl…they would always have signings with current rappers. Gertz Mall for anime and kung fu flicks. Chicks would always get there nails done in there. Then there's Queens central library, which had books, comics & Internet – those were the dial up days.

Eating

I lived in the hood so there wasn't a wide array of food spots, I was lucky my parents would take me out to eat in the city on the weekends and my mom was a great cook, but as far as spots in Jamaica Queens, there's the patty shop on 165 Jamaica ave, great for after school snacks. Margaritas Pizza has the best Sicilian slices. Then there's Jeans, which is probably the most popular Jamaican spot my side of Queens. And of course Red Lobster near Green Acres Mall.

Drinking

We drank on the block, on Keeseville Ave, in the front or back of Grady's liquor store, in front of bodega's, Queen of the Sea, Manhattan proper, at the park, bootleg liquor and gambling spots and random boom boom rooms that would open and close quickly.

Partying

PS1 summer parties and Perfects haha.

What's so good about Queens

It's the biggest borough… to get into New York you gotta fly into JFK or LaGuardia airport and both are in Queens. Also, Queens just has an illustrious history, cultural history that dates back to all types of music, sports, art, food, etc. There are so many neighborhoods of every ethnicity, it's beautiful I just wish everyone mixed more rather than stay to their own, but that NY – it's kinda self segregated.

Random local things to do

Parks! Summer basketball at O'Connell park. Ride the E train from the first stop on Jamaica Ave to the last stop in the city… that ride will tell you everything you need to know about New York.