Did the U.S. Olympics Basketball Team Purposefully Hide adidas in This Promo Photo?
Awkward.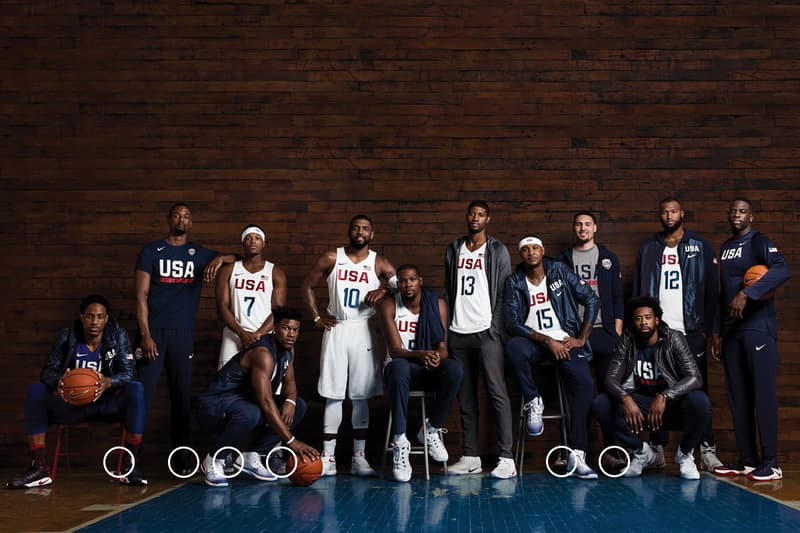 Tiptoeing around opposing brand sponsorships is nothing new, yet few have found a way to pull this off without awkwardness — you might remember Drake's photoshopped football jersey where the adidas logo was removed, but the iconic three stripes weren't. The most recent to come under fire for a stint like this is the U.S. basketball team. With the Olympics less than three weeks away, timely promo is being released to to build hype for the game.
However, questions have been raised regarding Jordan Brand's latest team photo (seen above) posted to its Twitter. Jimmy Butler and DeAndre Jordan's awkward squats appear innocent at first, however upon close look they might actually be intentional — to cover the adidas's logos. This isn't the first time the brand has been seen doing something like this, as Nick DePaula points out in the tweet below. 
A USA tradition since 2008, when players lined up in reverse order so Coach K himself could block Dwight's adidas: pic.twitter.com/VKIHe1yH12

— Nick DePaula (@NickDePaula) July 18, 2016