"For Kids, By Kids": A Conversation With 'WOMB' Editor-at-Large Luka Sabbat
The poly-hyphenate speaks on being busy, his duties as an influencer, and his latest sick tattoo.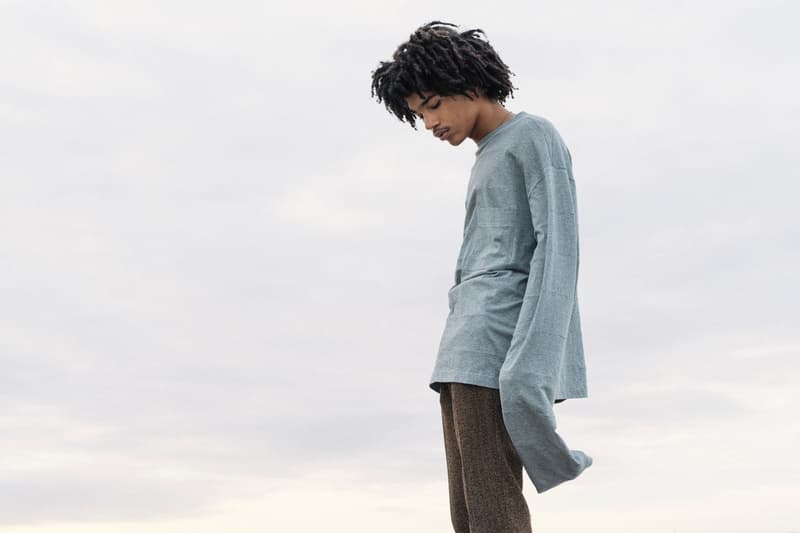 That Luka Sabbat is so hot right now. In the past month alone, he's starred alongside Lottie Moss in PacSun's denim collection campaign, walked in several NYFWM shows, and he was named editor-at-large of VFILES' youth-centric WOMB Magazine. In between these professional accomplishments, Sabbat maintains a hectic travel schedule: Europe, Italy to visit his mother, New York, and beyond. Not bad for a teenager who describes his career in fashion as an accident.
A former drama student and an FIT dropout, Sabbat was never really one for the classroom. His extracurricular activities and hustle quickly took precedence, but his initial forays into acting and drama gave way to a passion for streetwear that translated into a career, and "next thing you know, I was shooting for people. And after that, people wanted me around. I just made a bunch of friends."
It is this circle of friends that Sabbat has curated and honed as editor-at-large for WOMB. Sabbat's duties as editor don't confine him to an office, allowing him to field emails and pitches remotely, via email. It makes sense, then, that Sabbat takes issue when he's labeled as 'just a model.' He prefers and uses the term "influencer." When it comes to WOMB's mission statement, Sabbat is adamant that the work is "for kids, by kids."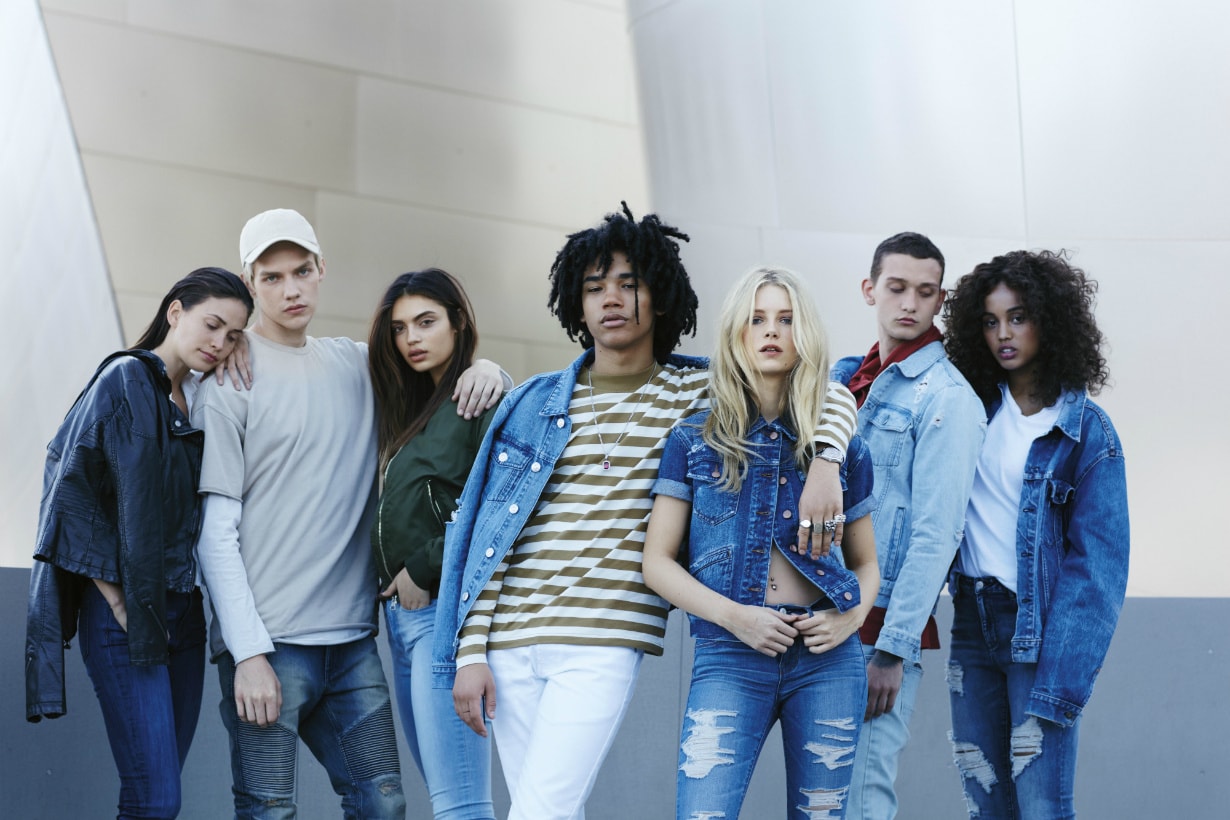 When it comes to the kids, Luka acknowledges the power and influence that social media can afford the youth: "Social media is like a gallery for kids; you can put all your stuff out without going through anybody. You can curate your own Instagram or your Twitter—that can be your online gallery, your online portfolio. People cast without ever putting out a casting call. They just lurk on the 'Gram, lurk on Twitter, lurk on Tumblr… whatever form of social media it is."
When HYPEBEAST spoke to Sabbat on the phone, he was in the midst of getting a tattoo. Read on to learn more about Mr. Fallback.
Are you in New York right now?
Yeah.
This has been a crazy week for you. Are you exhausted from running around or has this become regular for you?
I'm losing my shit, bruh. I'm running around—I just got back from Europe for a month and then going to the Hamptons and now I'm back here.
What were you doing in Europe and what were you doing in the Hamptons?
I went to Europe on some fashion shit, I was going to the shows and having meetings, consulting and shit. All over the place. I took a week off to hang out with my mom and stuff because she lives in Paris. I went to Italy to see Dolce & Gabbana. It's good to be back home, though.
You come from a fashion family. Did you ever feel pressure to go into fashion or did you naturally find it on your own?
I wasn't tryna be in fashion, really, and then I ended up in it on accident. It followed me in a certain way. I was studying as a drama major in school and then I started getting into buying clothes and wearing them—streetwear, et cetera, et cetera—and then next thing you know, I was shooting for people. And after that people wanted me around. I just made a bunch of friends. So while I was trying to be in acting, I just got geared to streetwear, which guided me toward high fashion, et cetera, et cetera. It was kind of like a domino effect, but I didn't even mean for it to happen.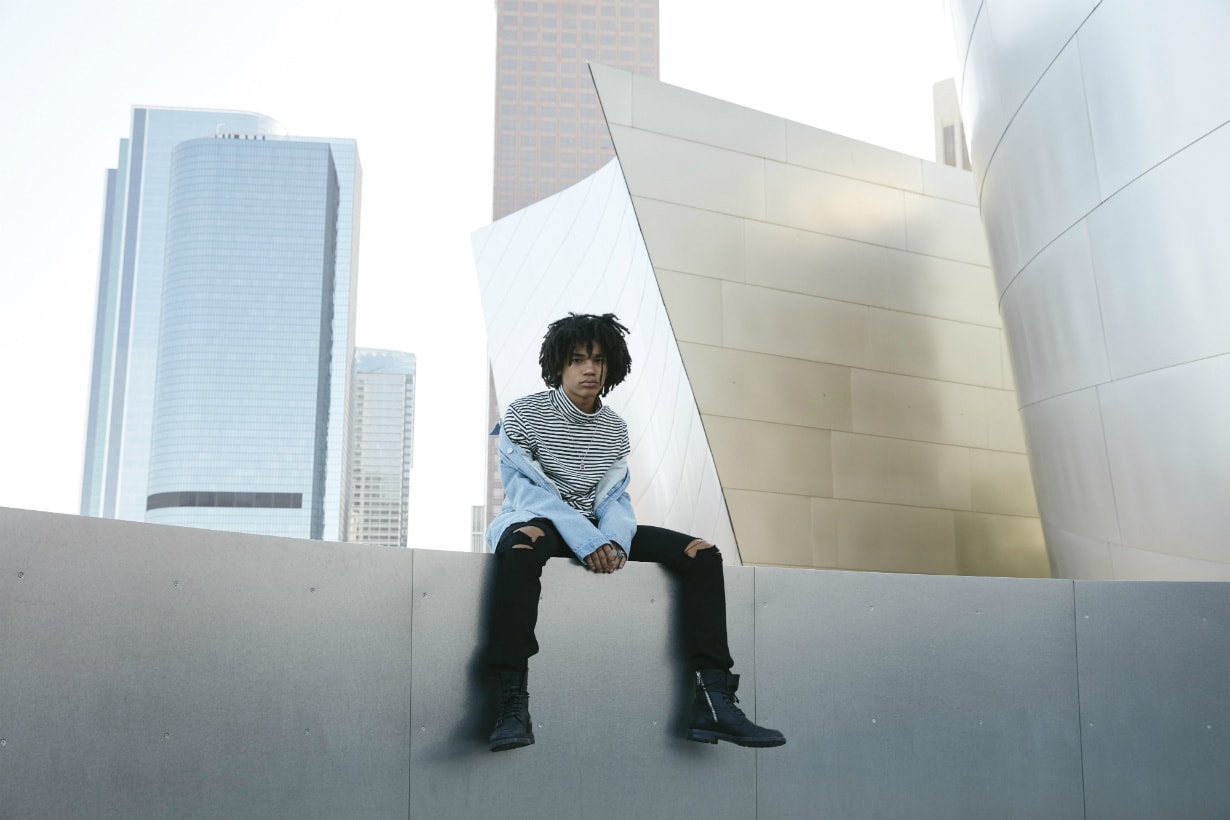 The reason I always push [my own] style is to let me be me. I don't want somebody to take me away from me.
You don't like being called just a model.
Yeah, that shit's wack to me.
Why don't you like that label, what would you prefer?
Because a model is just a face. I have a brain too, y'know.
Are you still in school?
Nah, I'm not going to school anymore. I did a semester at FIT and then I left, but I'm so overloaded by work, like I'm barely ever in New York, then I'm here and then I'm there. It's hectic—school was impairing me from doing things, almost.
So where most kids go to school to open doors—
Meanwhile, I'm opening the doors myself.
You opened the Ovadia & Sons show with a look you styled yourself and you styled that PacSun Denim collection. How did both of those come about and what else did you contribute?
Well, my mentality is I'm an influencer, right? So if you want me to do something for you, and you want me for a job and you're hiring me for what I do—my style. The reason I always push that style is to let me be me. I don't want somebody to take me away from me; that kinda thing. So when I did those projects, it just started as a job. Then I asked if I could style myself and they were like, "Hell yeah! Why not?" So I said fuck it, let's go.
How did you get involved with VFILES and WOMB? And what does your job as editor-at-large entail?
Well, I've known Kevin [Amato] for about four years. So when he was putting together the magazine he wanted a young creative on board; my job is just curating everything and making sure it looks good, everything makes sense. Editor-at-large isn't like a desk editor, it's a creative job. There's a lot of stuff that I have to bounce back through emails and stuff, but it's mainly just keeping the magazine good; finding people to shoot or whatever; making sure that if someone pitches an idea, I'll say yes or no. I work closely with Kevin, so we decide what's in or what's not.
Can you tell me more about the people you chose to feature in the first issue?
I didn't even choose all of them because the first issue is super primal, but I like the fact that it's showcasing a bunch of new and young artists, photographers, models, everything. The whole thing with WOMB is: how can we showcase the new generation in a cool way? How can we have our own magazine? Because when you think about it, every other magazine is ran by older people and it's about adults and this and that. Our magazine isn't about that. It's about us. For kids, by kids.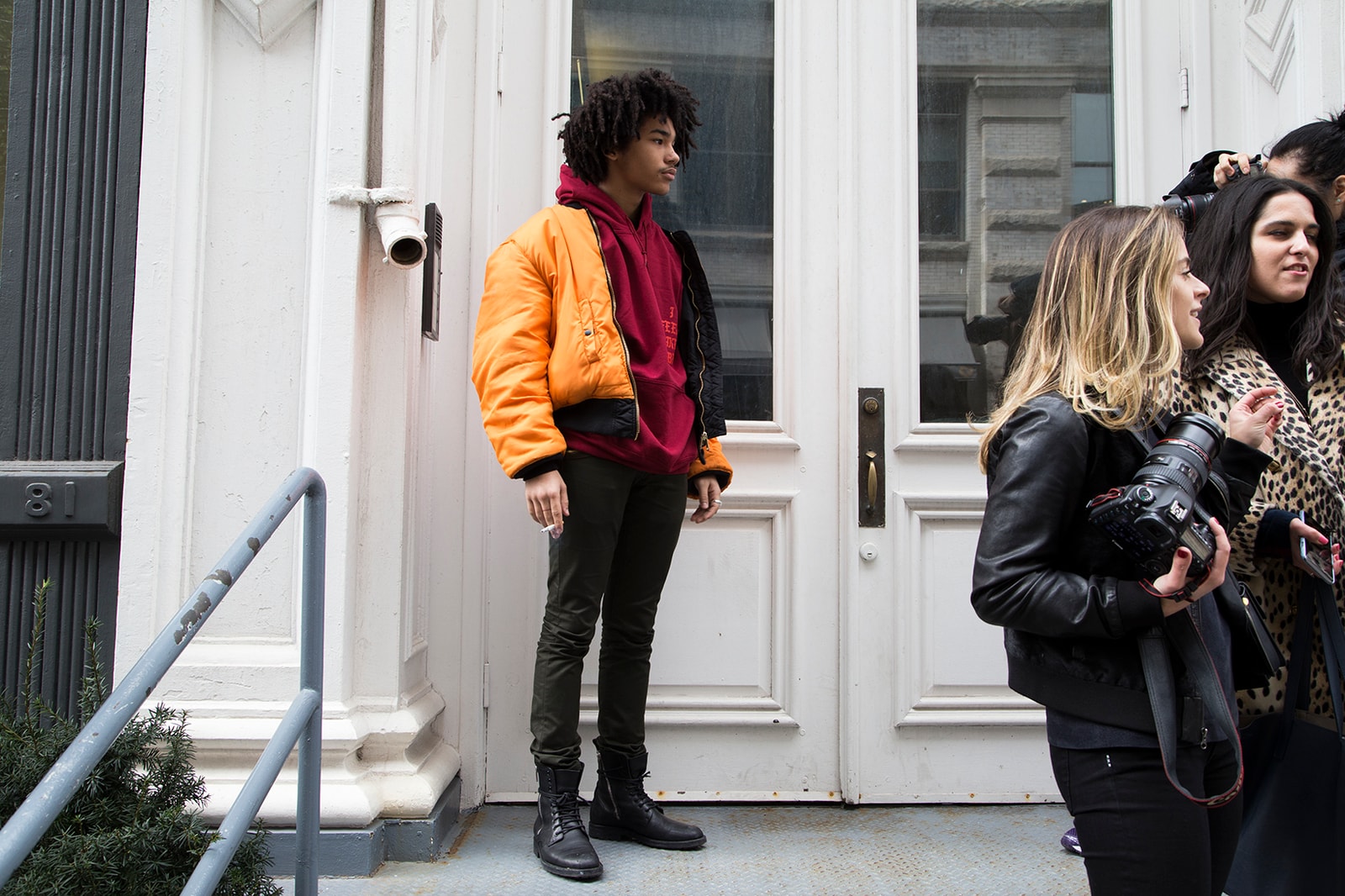 What's your take on fashion media's obsession with off-duty model style?
Well, it's cool 'cause it's showcasing our personal style. People wanna talk personalities now, too. Where before it was just about what brand you did, what cover you did. Now it's like, "What has he been doing, period?" I respect it, in that way.
It seems like creatives are always multitasking, traveling, et cetera. How do you manage to keep up without getting overwhelmed?
Shit, I am overwhelmed, that's the thing.
How do you handle that?
I don't really have a choice (laughs). I have to keep up with the lifestyle I have established.
What other projects of yours do we have to look out for in the coming months?
My jewelry line—a capsule collection with Gianni Monini from Italy. That's dropping by the end of this month.
What are you getting a tattoo of?