Drake Tied One of Michael Jackson's Billboard Chart Records
Another week, another moment for Drake to shine on the charts.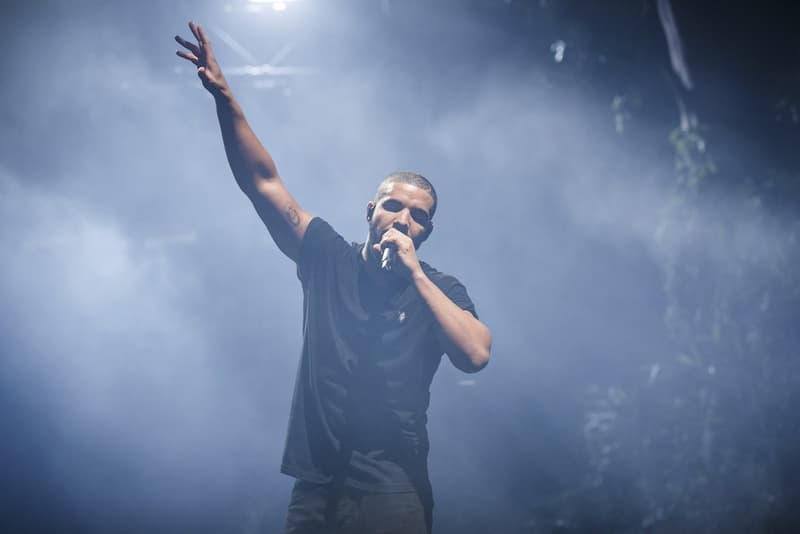 Drake has officially tied a record set by the King of Pop himself, Michael Jackson. Last week, we reported on Drake sharing some of his Billboard spotlight with Red Hot Chili Peppers and Radiohead, but all eyes are once again on Drake. Adding to the growing list of accomplishments he's earned since dropping his latest album Views back in April, Drake has now earned seven consecutive weeks on the Billboard 200 and Hot 100 charts. At present time, Drake and Michael Jackson are the only male artists to have hit this height. The Beatles and Whitney Houston are at a tie for the all-time record, which means they had albums and records on the charts simultaneous for 12 straight weeks.
For yet another history-making week, Drake's name is plastered all over the Billboard charts. Besides the aforementioned honors, Drake is also at the top of The Hot 100 as an artist. Justin Timberlake, Red hot Chili Peppers, Justin Bieber and Radiohead may dot sections close to Billboard's Holy Trinity of Hot 100, Billboard 100 and Artist 100, but none have as ubiquitous of a presence as Drake. As the summer progresses, "One Dance" continues to be dominate the Songs of the Summer chart as well.
When it comes to his own genres, Drake is of course the dominant artist as well. Views continues to be the No. 1 LP on the Rap Albums and Top R&B/Hip-Hop Albums charts, while lead single "One Dance" takes top honors on Hot R&B/Hip-Hop Songs, R&B/Hip-Hop Airplay, R&B/Hip-Hop Digital Songs, Hot R&B Songs and R&B Streaming Songs. Currently, Desiigner is the only other rapper to have multiple No. 1's in the R&B/Hip-Hop section. The GOOD Music rapper's breakout hit "Panda" is at the top of R&B/Hip-Hop Streaming Songs, Rap Streaming Songs and Hot Rap Songs.
As Billboard themselves have reported on, Drake is closing in on ten major, specific accomplishments and records thanks to Views and "One Dance." As the summer progresses, we'll see how many more he can knock out by season's end.