Clams Casino Answers Questions About Kanye West, A$AP Rocky, Vince Staples & Lil B
Clammy Clans wants to work with Kanye but only under one condition.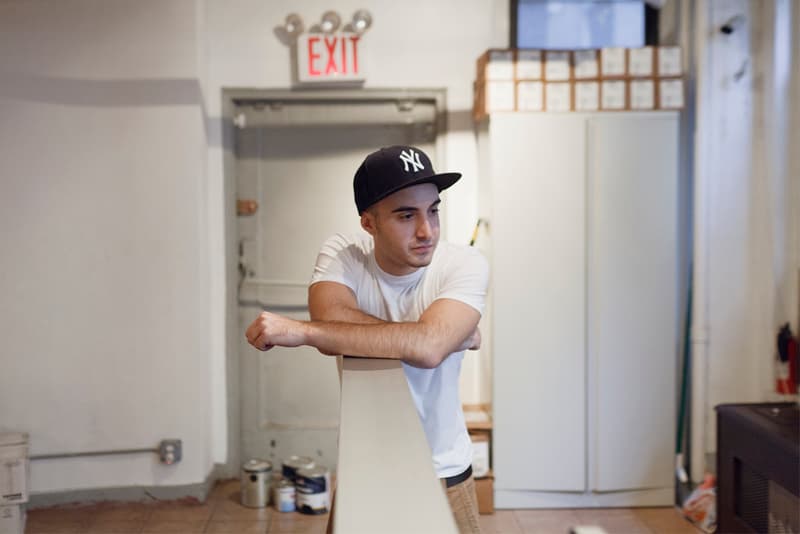 New Jersey producer Clams Casino took to Reddit several hours ago for an AMA. Fans asked a variety of questions, including how it was to work with A$AP Rocky and Lil B, as well as whether or not Clams is planning to work with the likes of Kanye West and XXYYXX. The electronic music musician talks about his latest album, his classic tracks, what he uses to produce and much more. He also reveals previous jobs he's worked, as well as tips to link up with notable artists who's attentions are hard to get. Check out a few highlights below, read the AMA here and make sure to check out our interview with Clammy Clams (which answers a good portion of these questions and more) here.
What DAW do you use?
Sony Acid Pro 7.0

What's some tips you have for producers? And when are you and Rocky gonna have a collab album?
Be original. Dont' copy other producers. Don't know but hopefully we get a chance to do a full collab project.

Could you ever see yourself and XXYYXX doing a collaboration? I've been wanting this to happen for so long.
Yeah, never met him but hope to soon.

How is Lil B like? I mean like in person. And is he fun to work with?
He is very inspiring and fun to work with yea

How'd you manage to collab with A$AP Rocky and Lil B?
I sent them messages on Twitter and Myspace to get their emails then sent beats.

Did you land any production on Staples' Prima Donna EP? How come you didn't produce anything on At.Long.Last.A$AP? Felt that album had something missing because of it.
I didn't work on Prima Donna EP. The song on my album, "Be Somebody," was actually supposed to go on A.L.L.A. at one point.

What are your tips for getting into the game? Like how to start working with more "big" names and that kind of thing, finding those connections?
Start trying to hit up and work with other people that the artists you can't get in touch with also work with. Then maybe eventually they will hear it, and if they like it, maybe will want to work with you.

Most important question: When will you be working with Kanye?
Whenever he hits me up but I'm not trying to make a beat with 20 other producers.