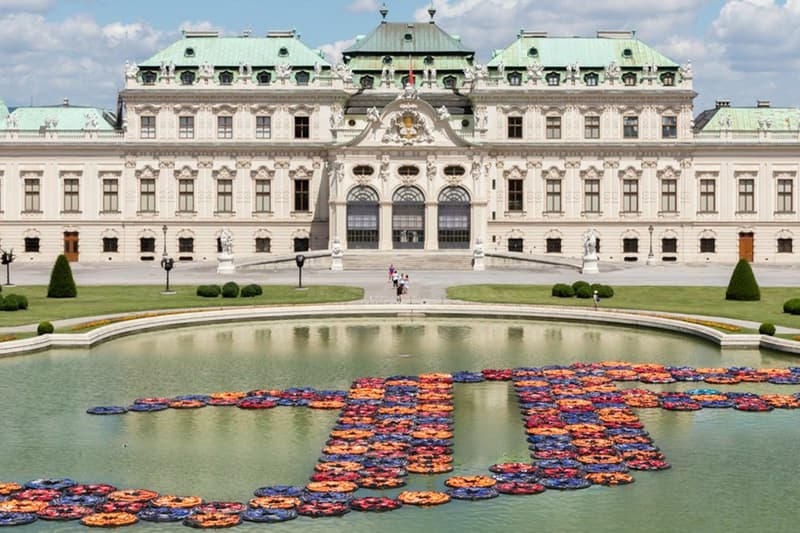 Ai Weiwei Brings His Controversial Life Vest Installation to Vienna
The criticism won't stop the Chinese artist from showing his work.
---
Just months after his stint in Berlin, for which he attached 14,000 life vests used by refugees to the Konzerthaus concert hall, controversial Chinese artist Ai Weiwei has moved the entire installation to Vienna. This time, the venue of choice is the Belvedere Palace where Ai floated 1,005 life vests in the estate's baroque pond. Formed from life vests found on the Greek island of Lesbos arranged to resemble the letter "f," the piece, titled "F Lotus," is the latest of Ai's string of artworks and actions to protest against the refugee crisis in Europe. Ai is also currently working on a documentary about the refugee crisis, shooting hundreds of hours of footage in Greek and Macedonian refugee camps.