Why Are Artists Trying Their Hand at Fashion Design This Summer?
We dissect the trend of creating merch as a midway point to full-on designing.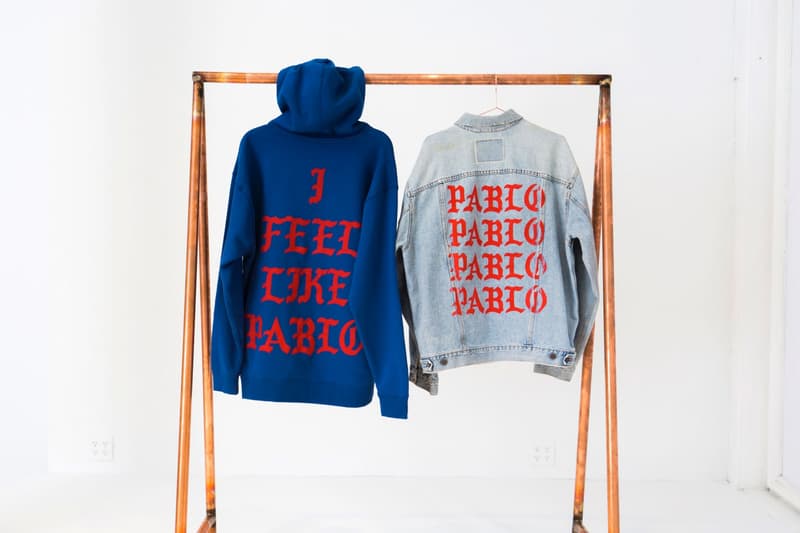 Music and fashion have long been intertwined, so much that the boundaries continue to be blurred. Musicians are often fashion designers' muses and vice versa, leading to partnership between both sides. Recently, we've seen Rihanna team up with PUMA and Dior, Nicki Minaj as the face of Roberto Cavalli and Pusha T for adidas. Perhaps the best example of a musician who has truly transcended the boundaries between music and fashion is Pharrell, who has collaborated with adidas and Chanel, but is also the mastermind behind mid '00 favorite, Billionaire Boys Club. However, musician-helmed fashion lines are nothing new. We've had JAY Z's Rocawear, P Diddy's Sean John, and 50 Cent's G-Unit back in the day. In today's fashion landscape, many will likely think of Kanye West and YEEZY, or Drake and October's Very Own. But for musicians who want to try their hand at fashion, but don't want to fully commit (yet), a trend has been emerging. Tour and artist merch is experiencing a resurgence and every other chart-topping artist seems to be trying their hand at designing.
While tour merch seemed to be on the back-burner for a few decades, fast forward to 2016 and a musician's products are now more coveted than designer goods. Collections — which consist primarily of tees, hoodies and dad caps — are garnering the attention of fans who are otherwise indulged in Supreme drops or special collaborations like Balmain x H&M. The merch is also now available to the general public (if you're willing to wait in line), and not only to those in attendance at the concerts. Why are so many musicians suddenly dabbling in fashion design?
1 of 2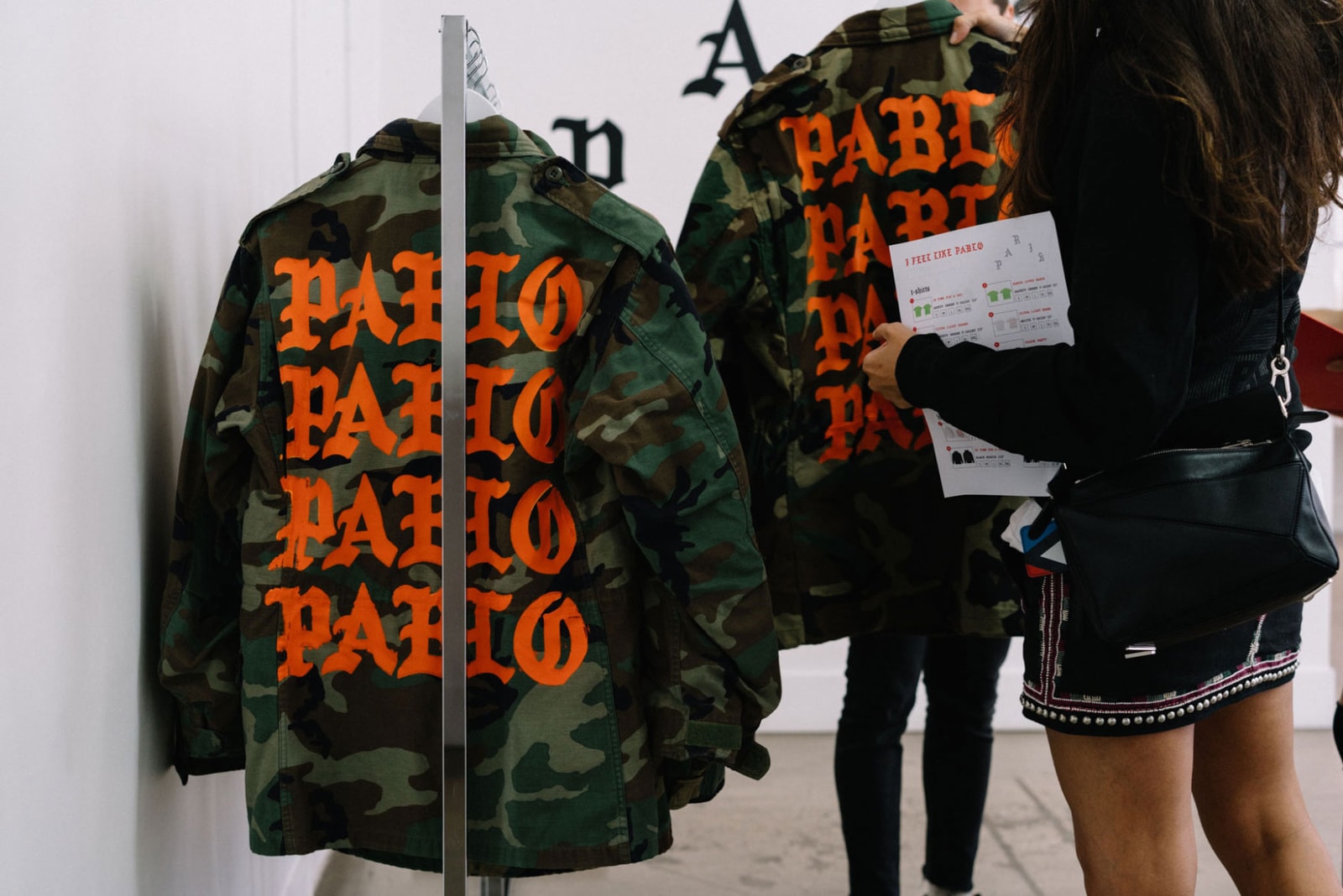 2 of 2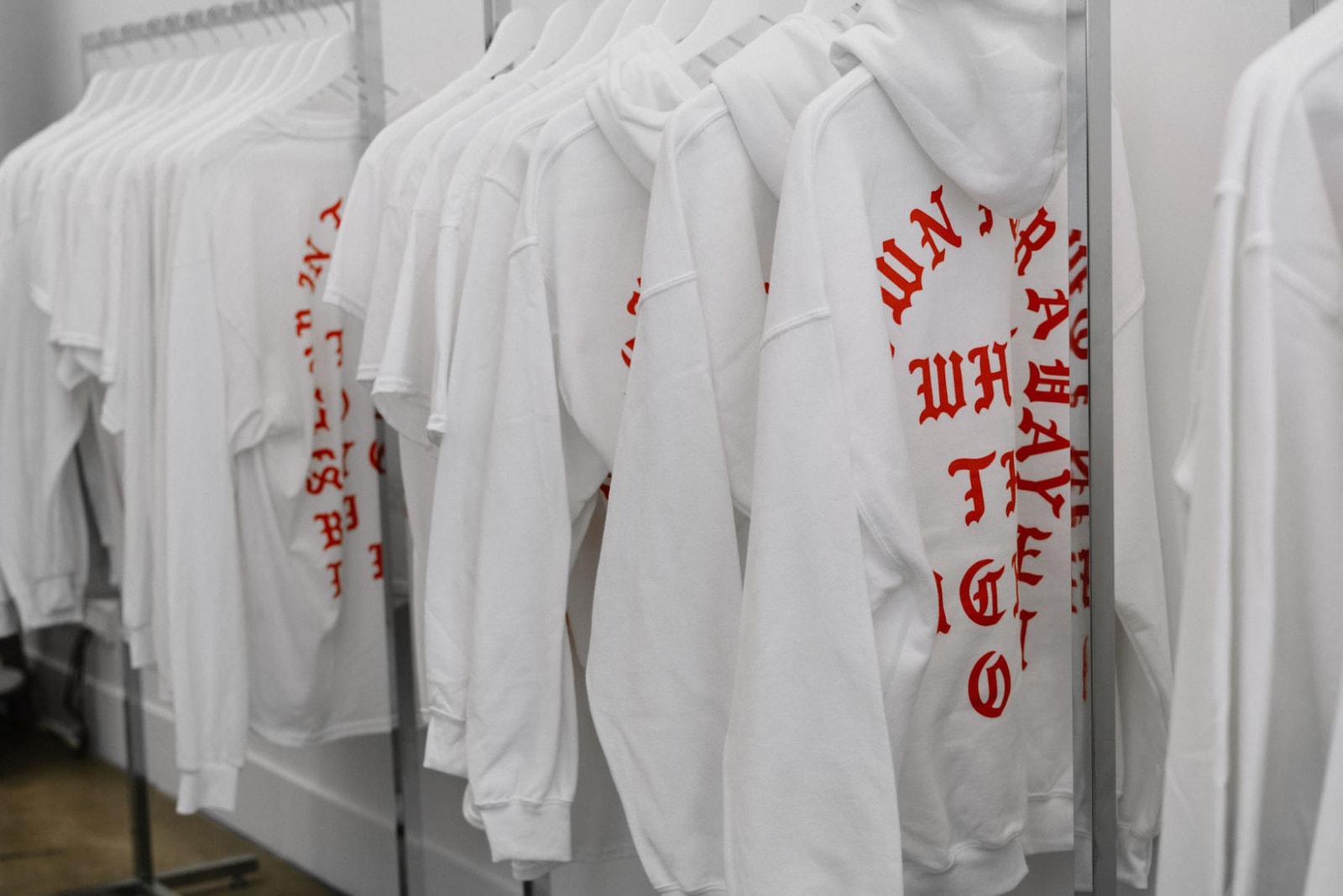 In 2012, Tyler, the Creator launched Golf Wang's pop-up in LA's streetwear mecca of Fairfax Ave. It was a one-stop shop for Odd Future fans to congregate and shop the rapper and his crew's zany merchandise. It was a perfect marketing opportunity, fusing Tyler's interest in streetwear and fashion with his North American music tour. Taking a page from all of his favorite streetwear brands, the merch was limited in quantity, and thoughtfully designed for his fans. A year later in 2013, Kanye West teamed up with artist Wes Lang on his Yeezus tour merchandise. The Yeezus products riffed on the golden age of tour merch, and resembled metal bands' T-shirts from back in the day. This is when Kanye tipped the scale, and set off a trend of musicians and brands ripping off heavy metal fonts. The Yeezus merch was only available at pop-up shops and at his shows. Needless to say, the Yeezus tour merch is still highly sought after.
But everyone brought it to another level this year. Artists took the tried-and-true streetwear model of limited quantities = high demand, and replicated it worldwide. Tour merch is now fashion, and youths worldwide are lining up days and hours for it. Earlier this year in March, Kanye West hosted a pop-up shop for The Life of Pablo merchandise – and it was swarming with fans of all ages. He then took the store to Los Angeles, and even Paris. It was a frenzy worldwide, inciting overnight line-ups of teenaged boys to full grown men looking to get a piece of the action. A limited printed denim jacket is now going for $2,000 USD on eBay. At the same time, Drake first announced his VIEWS pop-up shop in NYC this past April to coincide with the release of his highly-anticipated album of the same name. The pop-up consisted of limited-edition T-shirts and merch, separate from his OVO line of apparel. Drake then took the pop-up to Miami and Los Angeles, before rounding it off in his hometown of Toronto. The announcements were impromptu — an Instagram post a few hours beforehand with a time and an address — and fans flocked.
1 of 2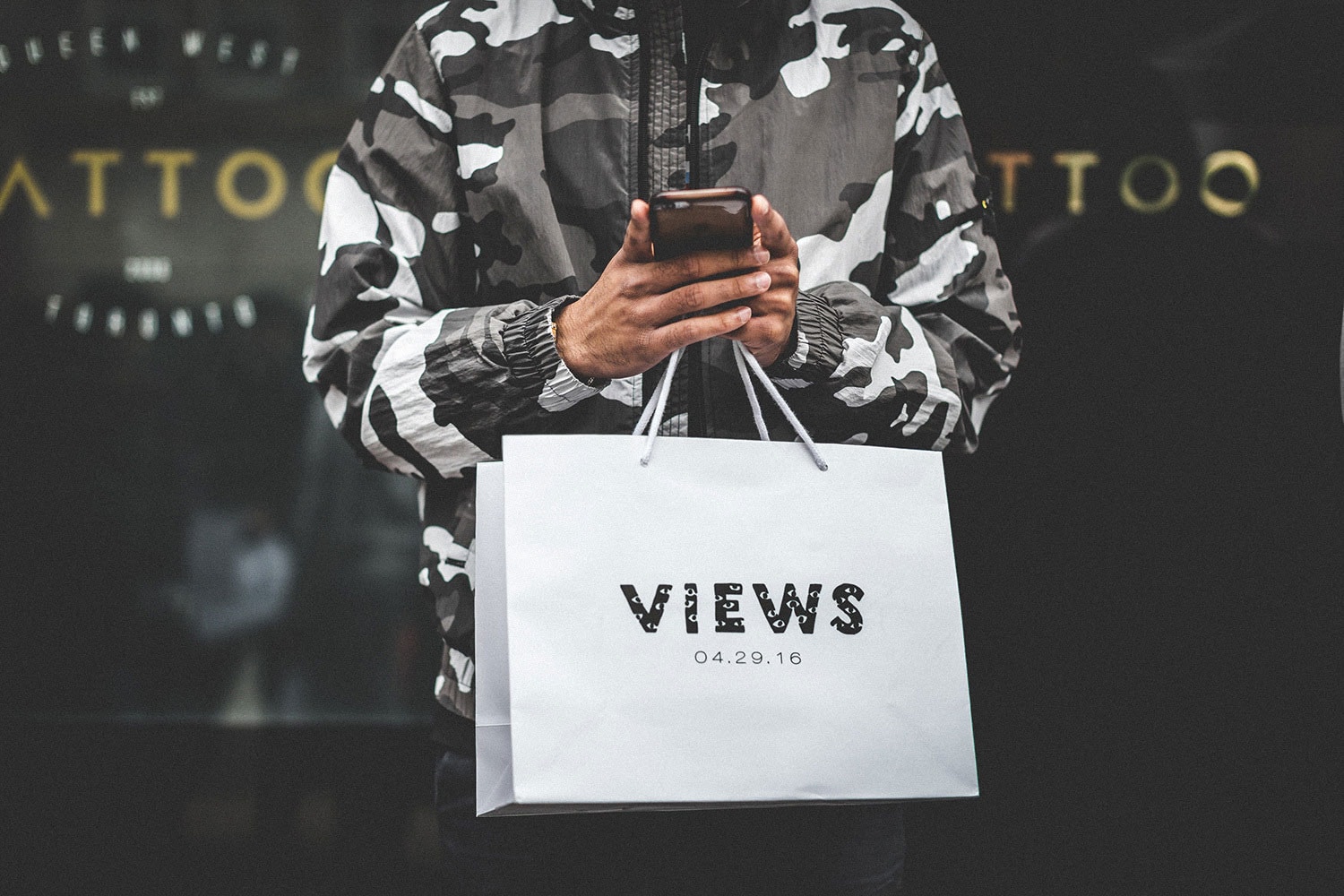 2 of 2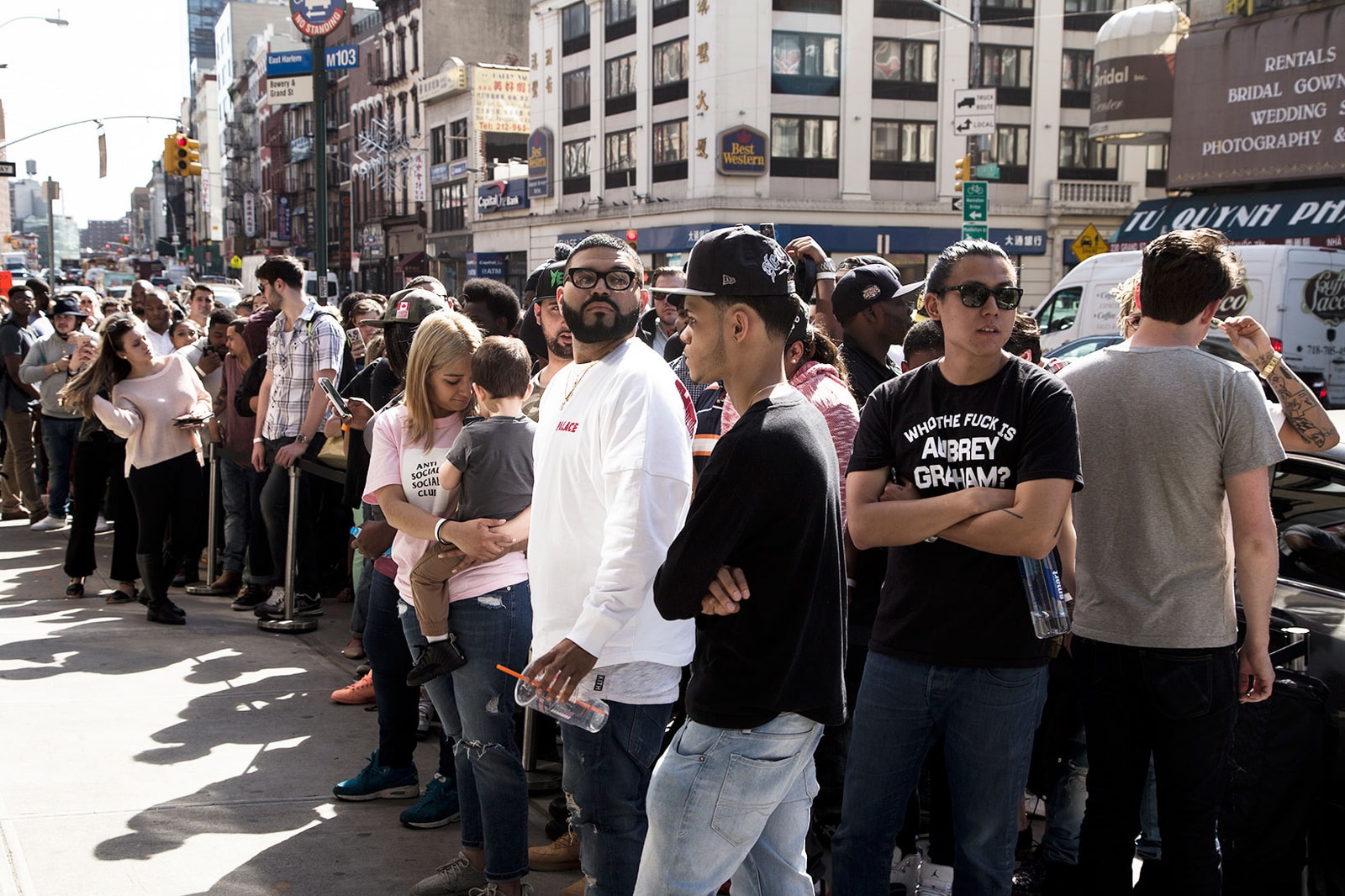 This trend isn't limited to rappers. After Drake's VIEWS pop-ups, Justin Bieber took note and teamed up with VFILES to launch an exclusive, limited edition range of apparel in addition to his Purpose tour merch (earlier in the year, VFILES also launched an exclusive T-shirt for Lil Yachty). Bieber's pop-up incited lines around the block — and those in line weren't teeny bopper girls, they were teens and adults who were into streetwear and appreciated the clothes. Perhaps it was because Bieber teamed up with Jerry Lorenzo, known for his Fear of God line, that helped Justin's merch cross into fashion territory. And of course, there's a resell market for these goods too. Even ex-One Direction singer Zayn Malik has followed the trend, and released a range of merch (even though he isn't going on tour) inspired by vintage band T-shirts and streetwear. The British singer even enlisted Mark Wilkinson, illustrator for Iron Maiden and Judas Priest, to design. Other notable names include Travis Scott x Maharishi, Post Malone, and YG, who all collaborated with various apparel brands or came out with their own line of merch.
1 of 2
2 of 2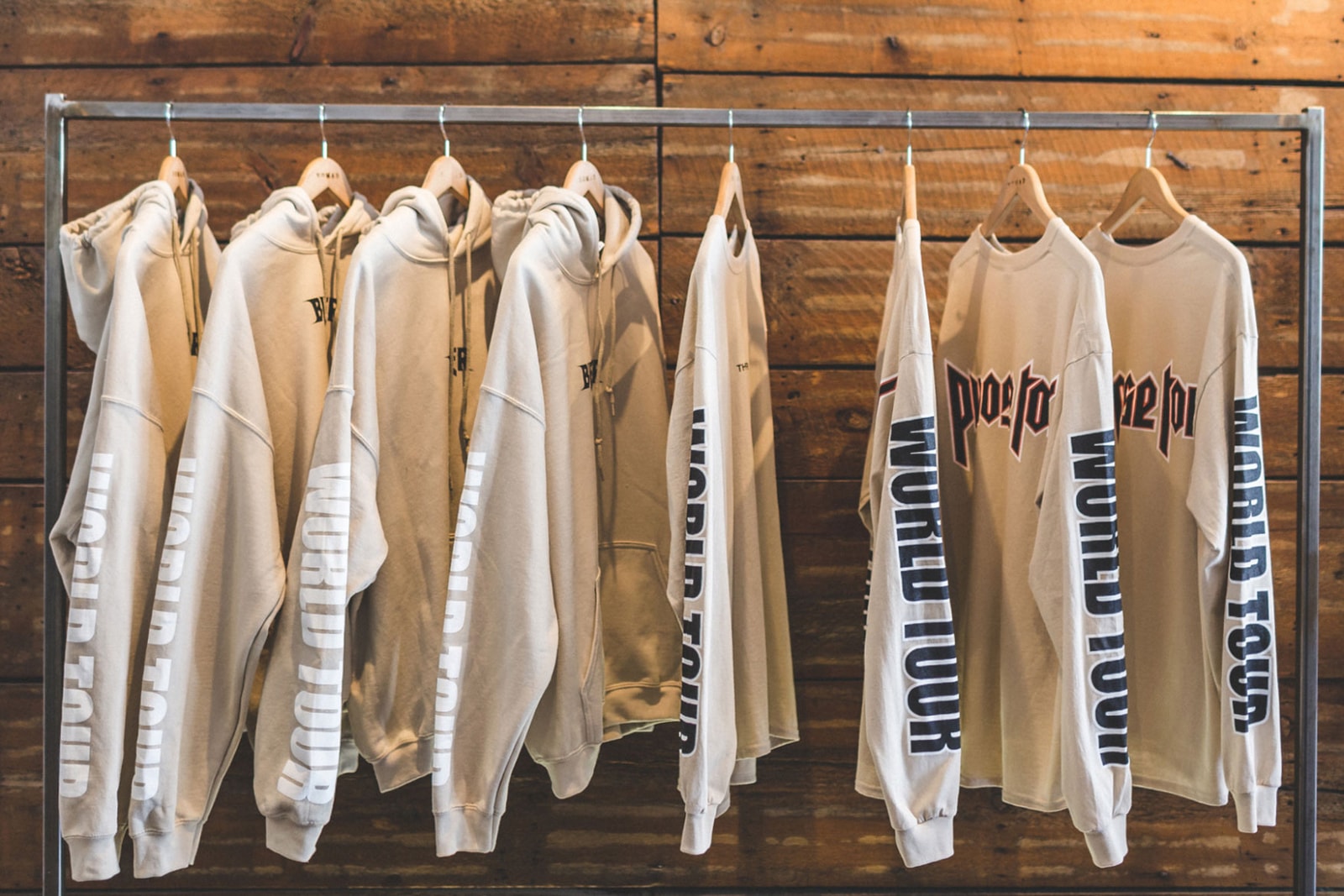 Merchandise provides another platform for artists to connect with their fans. Rocking merch is a subtle nod that helps others identify which team you're on, not dissimilar to collecting vinyls or displaying your CDs. It's a way for consumers to identify with their musical interests, and buy a piece of a lifestyle they're inspired by. In a time where music has largely gone digital, these artist-designed products provide the perfect physical product and platform for fans to converge. According to Felix Carrasco, a senior director of product management at Warner Group, "It's changed from just being merch to a lifestyle. You can't download a T-shirt. That's the main thing."
These musicians are also already immensely entrenched within the fashion and art industries, which makes it easy for them to collaborate with other talented minds. By cross-pollinating skills and styles, making fashionable and covetable merch is simple. Justin Bieber's admiration for Fear of God and Jerry Lorenzo's work led to his merch collaboration. Similarly, Kanye West and Wes Lang's union was a result of mutual appreciation. But at the end of the day, getting hoards of people to rock merch is free marketing. From wearing the artist's face to donning tour dates, musicians have found the perfect middle ground between connecting to fans while pushing their own agendas. Merch and fashion is also a great stream of revenue in a time where music might not be as lucrative as it once was.
Musicians want to diversify their portfolios, and fashion is the next frontier. Creating merch allows these artists to dip their feet into designing without having to fully commit to launching a line. It's also nice for fans to have something physical to own, a piece that reflects and is inspired by the artist's personal style. Utilizing the aforementioned method of limited edition drops and low supply, the streetwear business model has proven to win over hoards of fans clamoring for merch. As musicians foray further into the world of fashion, we'll continue to see ways in which they'll appease their fanbase outside of the confinement of music.