Lamborghini Celebrates the 50th Anniversary of the Miura
Limited to just 50 individually-numbered production models.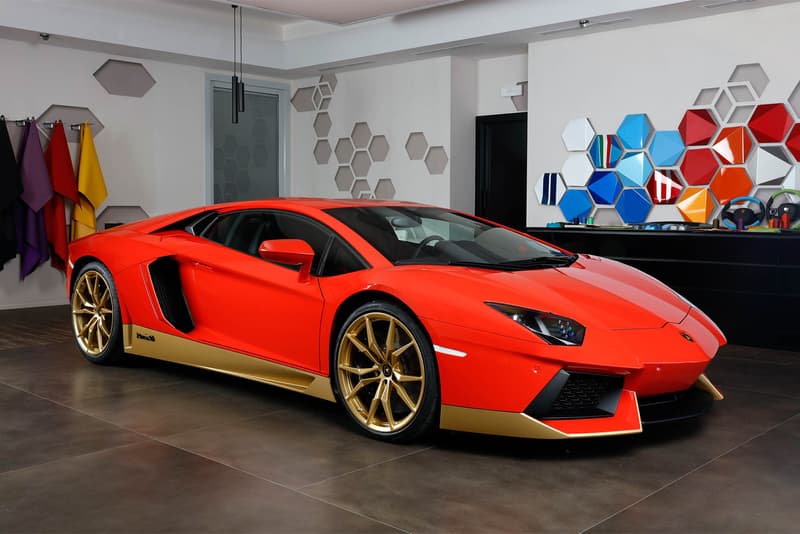 1 of 5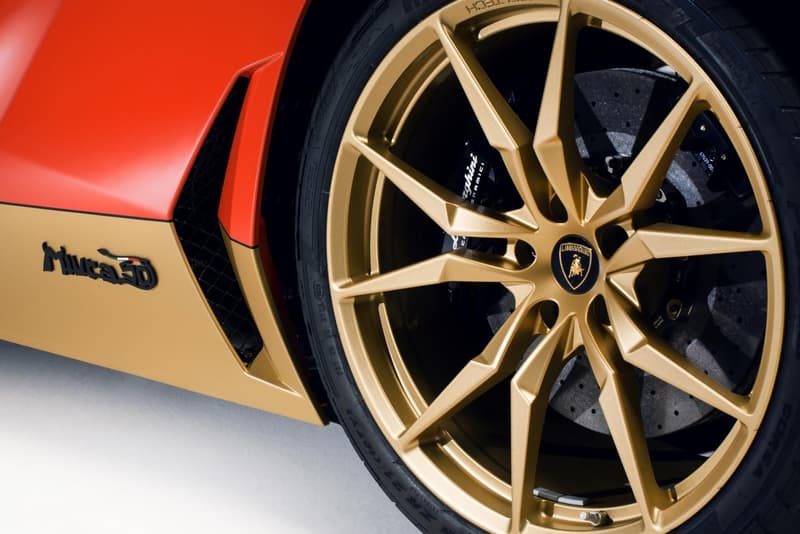 2 of 5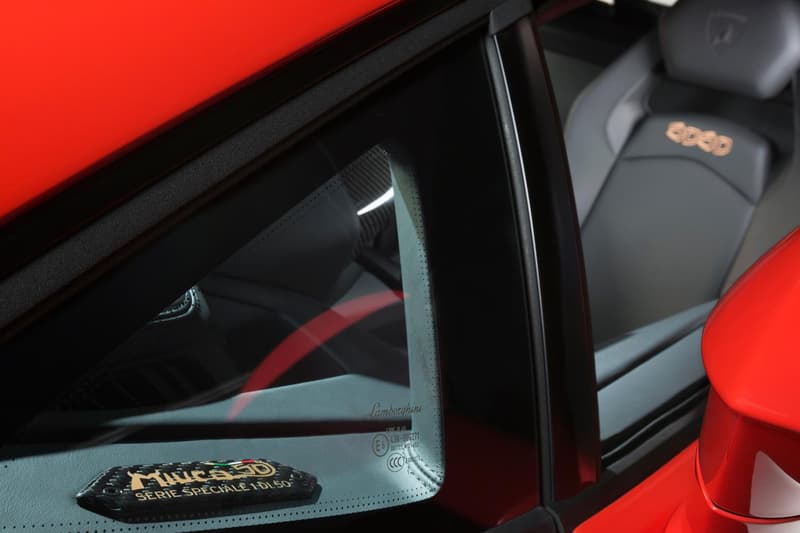 3 of 5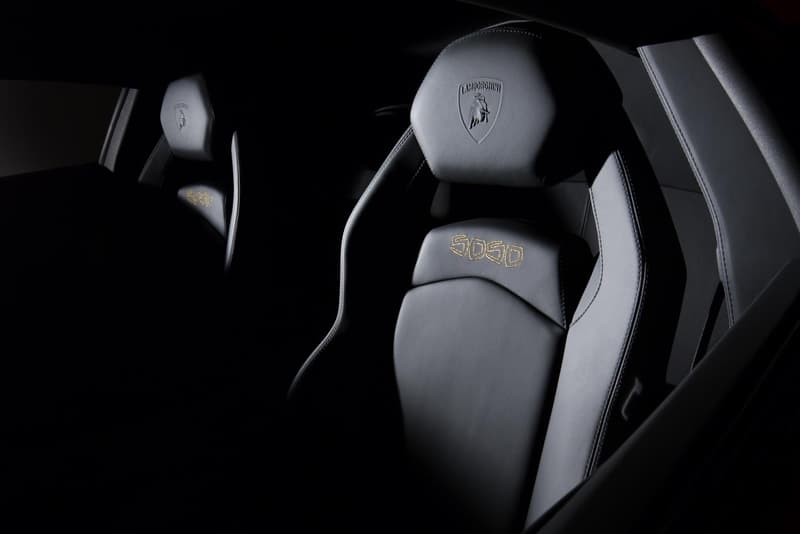 4 of 5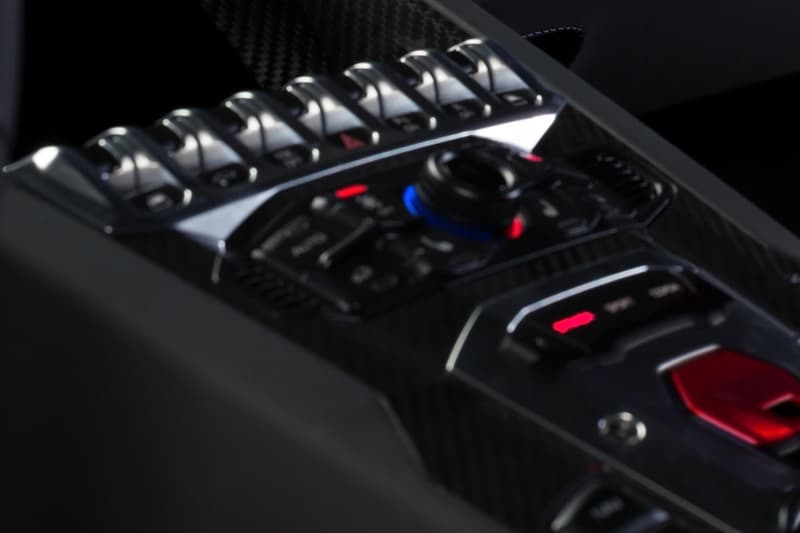 5 of 5
Aston Martin's Zagato-assisted Vanquish isn't the only gorgeous red and gold sports car on tap for an upcoming release. 2016 marks the 50th anniversary of the iconic Miura and, to celebrate, Lambroghini is paying tribute to the old high-performance two-seater — the fastest production road car available upon its 1966 debut — with a special edition Aventador. Aptly dubbed the Aventador Miura Homage, the vehicle comes crafted by Lambo's Ad Personam customization division and sees the Aventador draped in OG Miura colors, including Rosso Arancio Miura, Verde Scandal and Blu Tahiti. Each individually-numbered car also comes with 20/21-inch Dione wheels in either matte gold or silver while other Miura-inspired details — including exterior badges and interior stitching — decorate the hypercar. Naturally, the Aventador's 700bhp 6.5-liter V12 remains intact, propelling the car to 62 mph in just 2.9 seconds before topping out at 217 mph.
The Miura Homage, which is on display now at the Goodwood Festival of Speed, is limited to just 50 units with pricing and availability TBD.