Lev Tanju Is Proud That Cool Dads Love Palace
The origin of all the clever copy for Palace's products is also finally revealed.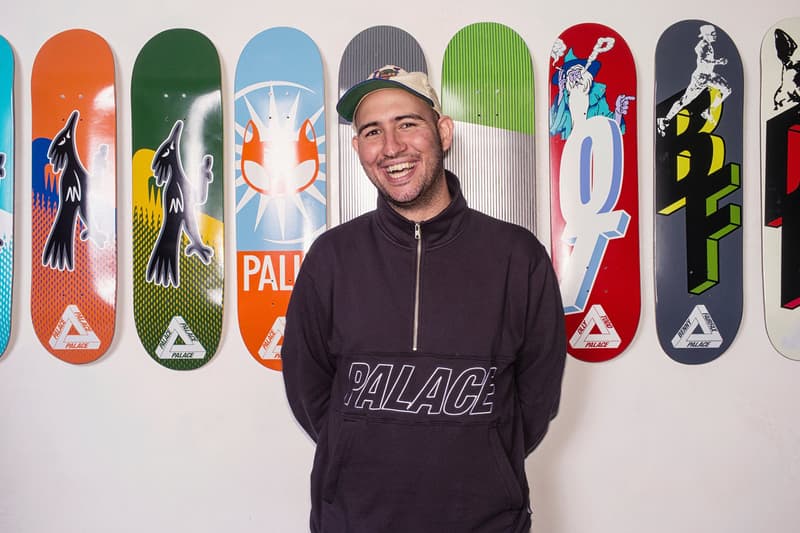 In a new Guardian profile, Palace founder Lev Tanju has opened up on the brand's origins, inspirations and ambitions.
Tanju confirms that he is the one behind the brand's hilarious product descriptions, noting of the process: "I sit in front the TV with a takeaway and type on my iPhone absolute nonsense in bullet points and people find it funny." Tanju also notes that he's proud of the brand's cross-generational appeal, be it '90s lads reminiscing on "a banging time to think about" or dads who come in to shop with their sons perusing for garms. It all seems to come naturally to the South London native, who prides himself on the authenticity that the brand represents, noting: "We have a backbone. There's a skate gang and a crew of people." Tanju notes that the brand doesn't send pieces to celebrities or influencers: "We make it and that's it. If you want it, come to the shop."
You can read the full interview here.