Essentials: Stephen Palladino a.k.a. GOOD AND SHIDDY
Clutter sure doesn't kill his creativity.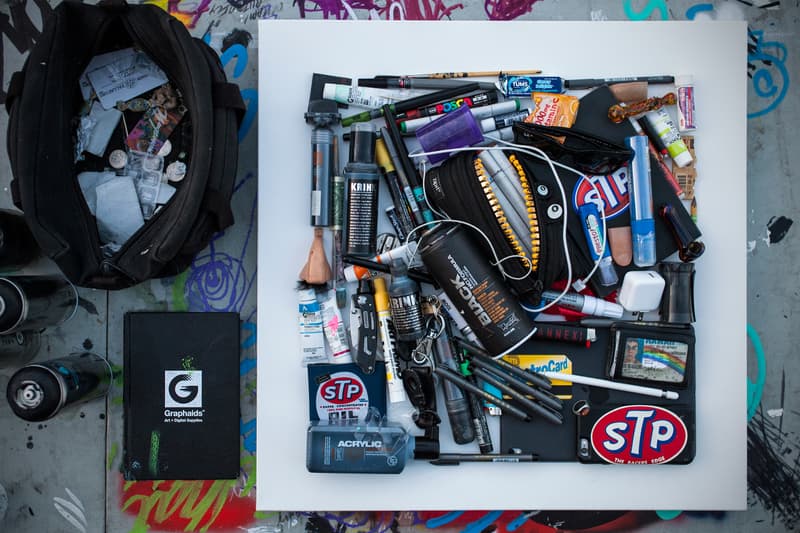 1 of 4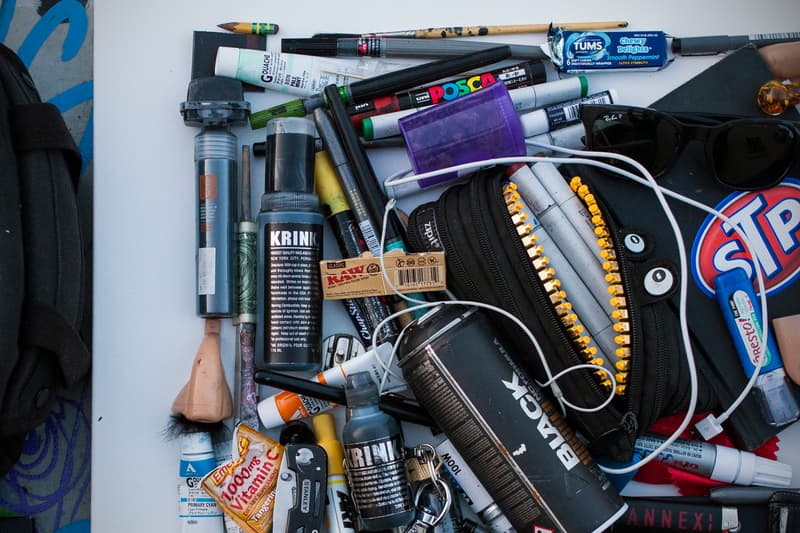 2 of 4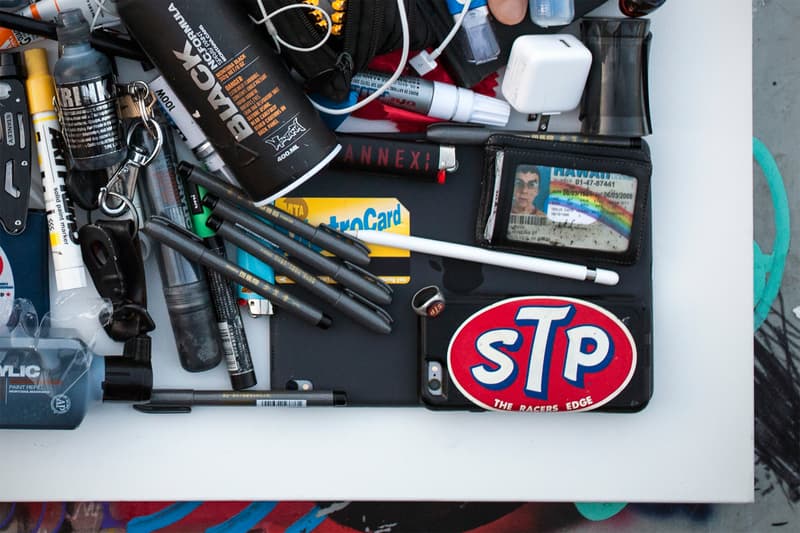 3 of 4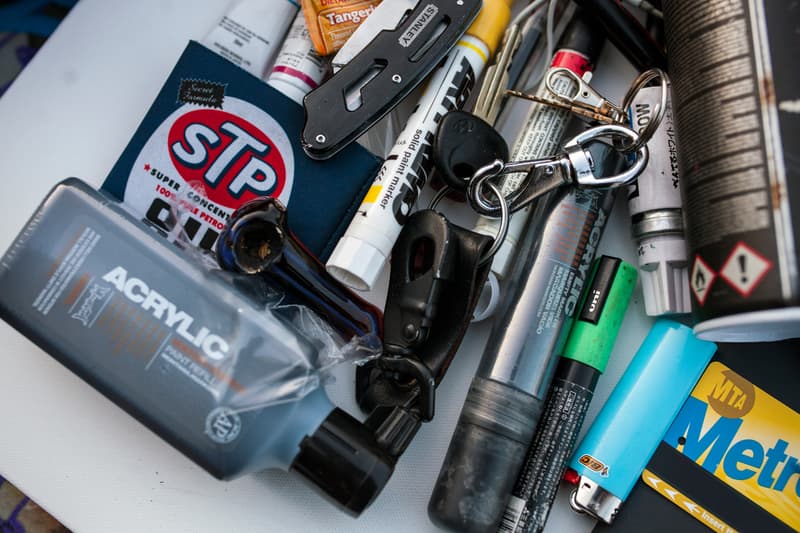 4 of 4
True to his form and vision, our latest edition of Essentials explores artist Stephen Palladino's staple items and go-to products.
New York-nurtured, Palladino, a.k.a. GOOD AND SHIDDY, has recently brought a new feel and vibe to the Los Angeles art scene, and the many cities around the world that host his work. An Art Basel regular, his paintings and illustrations have been seen in just about every corner of the U.S., from mattresses that adorn your sidewalk on trash day to several music videos and commercials by award-winning director Colin Tilley. Commercially, Stephen has also partnered with a myriad of clients, including The Culver Studios, Reebok, and Lady Gaga, among others.
Stylistically, Palladino is in a league of his own. His imagination is not bound to a single medium or surface, be it airbrush or animation, which is why his essentials are constantly morphing and evolving just to keep up with his creative vision.
Much like his art, at first glance you might be challenged to find your focus but it's undeniable that you're captivated. Essential to his art and overall being, you'll never catch Palladino without a ZEBRA brush pen, UNI Marker, a can of Montana paint, some sort of magic trick, or being fitted in anything that isn't Carhartt, while the vintage STP stickers pay tribute to his father.
Although it looks as if his essentials lack any gadgets, Stephen does keep an iPad Pro in his arsenal to help produce his new animation series. However the project that is currently demanding most of his attention is his Periscope show, "The Late Night Drawing Show." Though most artists cannot draw on the whim or pull inspiration without some sort of visual to reference, Palladino feeds off his audience and encourages their imaginations to lead the way while he draws live.
Creating a balance between the glitz and grime, stay tuned for our Pen & Paper feature with Stephen, premiering this month.
To keep up with Stephen's work be sure to check out his Periscope show and Instagram, as well as his website, goodandshiddy.com.