Join Dwayne "The Rock" Johnson's Motivational Wave With New Alarm Clock App
The newest addition to Under Armour's #ProjectRock campaign.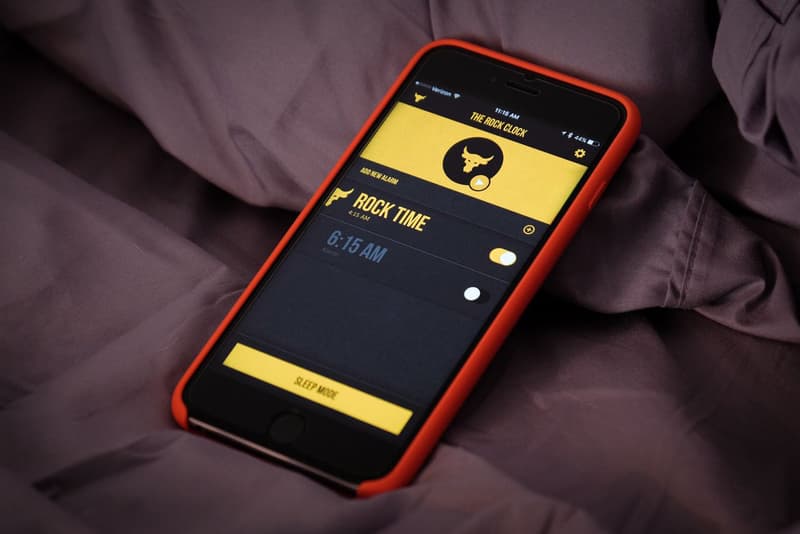 After introducing the inaugural pieces for his collaborative #ProjectRock collection alongside Under Armour, Dwayne "The Rock" Johnson has recently launched a special alarm clock app that does more than just wake you up in the morning. Simply dubbed "The Rock Clock," the brand new mobile app allows you to synch your wake-up calls with The Rock (around 4 a.m.) or wake up to a personal message from the man himseld at your own alarm's convenience. You're also able to set goals and follow up on them with The Rock right by your side to push you to the limit.
The app is currently available via iTunes and is free of charge. You shouldn't expect to pay for any future add-ons moving forward either.