Get Familiar with These Up-And-Coming Streetwear YouTube Bloggers
Setting a new precedent in streetwear fashion reportage.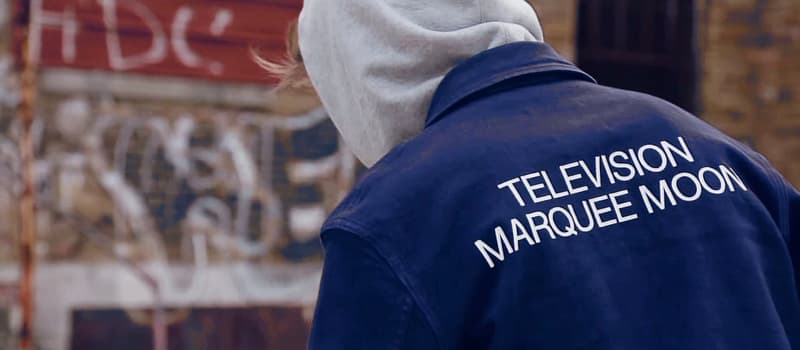 How many times have you seen an Instagram photo of a guy with his back strategically turned to highlight the white Vetements logo on his oversized black windbreaker? We've all seen it. But what does that Vetements windbreaker look like beyond the VSCO (preferably HB2) filter? While Instagram reigns when it comes to visual consumption and #OOTDs, when you're talking fashion there's nothing like seeing a piece in movement, which is where the fashion YouTube blogger comes in. An area that has long been dominated by women, in tandem with recent studies that suggest "men are shopping more like women," guys too are looking to video bloggers for reviews of the latest and greatest in fashion. For our latest installment of Before the Hype, we've curated a short list of streetwear vloggers making a name for themselves in the burgeoning YouTube community, one graphic t-shirt haul at a time. Note that while the channels explored do venture into footwear, they primarily focus on clothing, not stepping on the toes of the long established vlogger sneaker community.
Let us know who are some of your personal favorite YouTube streetwear vloggers in the comments below.
GearedTowardGear
Subscriber count: 54,950+
Avery Ginsberg is front and center, covering his recent "pick-ups" or purchases. Ginsberg breaks down in detail the fit of both clothing and footwear, ideal for people making designer purchases online without the privilege of trying them on in-store. Ginsberg's purchases of the Palace, Rick Owens and Acne Studios variety are then highlighted in cinematic videos that are edited equally as impressive as his Undercover spring/summer 2015 "Television" denim jacket. Instructional videos are also frequent, covering everything from tapering your jeans at home, to customizing a jacket with paint and how to make your recently purchased used canvas Supreme AF1 Lows look brand new.
CleanestApparel
Subscriber count: 26,600+
Jacob Wallace is a consistent uploader whose channel is highlighted by humorous purchase hauls; after all, video's appeal is the host's personality being able to shine through. Wallace's purchases are showcased individually straight out of the packaging and then styled into OOTD clips for those looking for a bit more inspiration. The CleanestApparel covers all the fashion tiers from Supreme and Cav Empt to Margiela and Raf Simons effortlessly, with tees and shoes that we too wish we had in our closets. This young vlogger keeps things fresh by being ahead of the curve — for example, he showcased a Gosha purchase before the hype back in the summer of 2015 while others are just catching up now — and he keeps up with novelty collaborations such as the ASAP Rocky x Guess collection.
SupremeKilroy
Subscriber count: 12,100+
As the name might suggest, Mike Kilroy's channel primarily focuses on all things Supreme. Originally starting off as a sneaker vlog, Kilroy's videos soon became Supreme hauls from both seasonal drops and elusive collaborations dating back to 2013, such as the Supreme x Timberland collaboration. Kilroy's massive collection of lifestyle goods and skatedecks serve as the backdrop for all the videos, offering a consistent visually-appealing aesthetic. In addition to his hauls, Kilroy offers tutorials sporadically, most notably a quick seven-minute guide on how to hang your skate decks for decor, presumably as requested by his viewers.
The Unknown Vlogs
Subscriber count: 6,000+
The Unknown Vlogs, ran by Kofz Kaccalla, offers perhaps the most unique perspective of this round up. Reporting live from London, Kaccalla opts out of shopping hauls and typically does "day in the life" videos. Documenting the madness outside of Supreme and Palace respectively on seasonal drop days or the ASAP Rocky x Guess Originals meet and greet at Selfridges, Kacacalla gives us an insider's look into the streetwear scene in the Big Smoke. A frequent uploader, The Unknown Vlogs even has a visit to the EJDER 24HOURCLUB days old concept store, located in a former abandoned subway station, recapped. If you're planning a trip to London anytime soon this channel is basically the Lonely Planet guide of streetwear.
Dis
Subscriber count: 4,200+
Dis is not your typical bedroom vlogger. While his channel includes the usual product hauls of the Palace, Supreme and Cav Empt variety, Dis goes out of his way to put his own spin on his routines. Example, his new purchase "unboxing" videos are purposely done in junkyards — there's no rhyme or reason to it but that's what makes his videos entertaining. Aside from spending his time hanging out in wastelands, Dis is also in the field documenting his camping-out experiences outside of Supreme's New York store or his finessing of 'The Life of Pablo' pop-up shop line. While his channel only dates back to three months ago, Dis has quickly built a following perhaps due to his "no f*cks given" attitude, best exemplified by his burning of a COMME des GARÇONS x Supreme hoodie.