Demna Gvasalia of Vetements Explains Why He Wouldn't Buy His Own DHL Shirt
And why he only uses white models.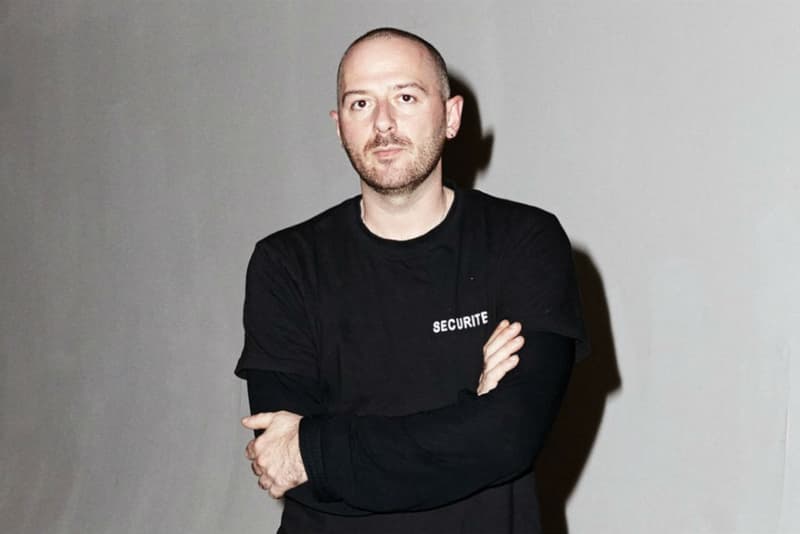 As the most divisive figure in fashion right now, Demna Gvasalia has much to explain concerning his ultra-normcore approach that has both won him a legion of devotees as well as an equally-sized horde of detractors. In a revealing interview with The Telegraph, the director of Vetements and now creative director of Balenciaga addresses the many controversies his label has generated over the past three seasons it has been in the limelight, from the infamous DHL T-shirt that costs an exorbitant $330 USD and straight copies of vintage Snoop Dogg tour merch, to completely excluding models of color in his fashion shows. Read some select excerpts below for Gvasalia's own answers to the above, and find the full feature online here.
On why people buy his DHL T-shirt:
"Well, he likes it," he says archly, pointing to a man who is walking past at that exact moment in that exact t-shirt. "Let's ask him. [We don't.] For me, it was such a recurring topic in my life. Every day someone was saying, 'The package didn't arrive, we have to stop working with DHL, we will be bankrupt by DHL.' DHL seemed to be more a part of my life than anything else so I thought, why isn't it in the show?"
On why he wouldn't buy his own designs:
"At the beginning it was just very hard. We were very small and you have to fight with factories about quantities and they give you prices that are absolutely unworkable. But my ultimate goal is to be able to offer different things so the people who can't afford to buy a leather jacket can buy a trench. We have this one raincoat [black with Vetements printed in white on the back] which I see everybody wear because it's £150. My friends very often can't afford the clothes. Like myself, I wear prototypes but I don't think I'm crazy fashion enough to go and buy those things. I'd rather go on holiday. I feel like it brings more use. Holidays are important. Holidays and quality time on your sofa."
On only hiring white models:
"Well, I thought at a time when Donald Trump might be a President of the United States that I, a clothes maker, have to make political statement about ethnic diversity is funny," says Gvasalia, not looking remotely tickled. "Our criteria for choosing models was purely based on the idea of diversity of character. We had very different types of girls but Lotta [Volkova, stylist and model] who works with me, we come from this cultural background where [race] is not even an issue. We don't even have that thing to think we have to be politically correct. I guess the criticism is justified but from my point of view it was the attitude of those girls that was important for me not the shade of their skin or their origin."