adidas Unveils Chelsea's Home Kit for 2016/17
The Blues will look to right the ship in a slick new kit next season.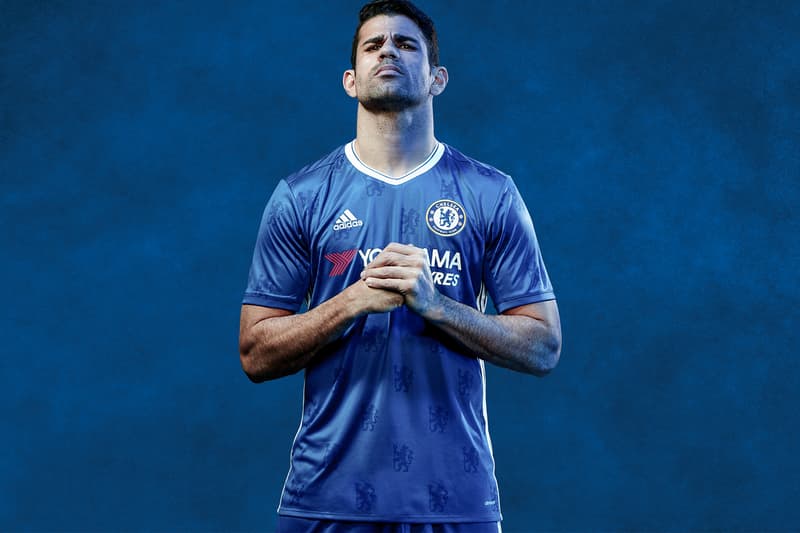 The 2015/16 season has undoubtedly been a disappointment for Chelsea FC following 2014/15's league-winning campaign. Marked by managerial changes, consistently poor play, and a mid-table finish, 2015/16 will hopefully, for the Blues' sake, be a distant memory come next season — and the Southwest Londoners will look to right the ship in a brand new kit from the Three Stripes as they take the pitch at Stamford Bridge. Unveiled by adidas today, Chelsea's 2016/17 home look stays true to the usually blue-clad aesthetic, but opts for a V-neck collar and celebrates the squad's fighting spirit by replicating the lion from the club's crest with a tonal motif throughout.
You won't have to wait for next season to see the kit in action, though. The Blues are set to don the new look come May 15 in their final game of 2015/16 — a clash with Premier League champs Leicester City, no less. Fans can also pre-order the kit from both adidas and Chelsea's official web shop beginning May 11.