McDonald's Introduces the Giga Big Mac in Japan
Nearly 3x the size of a Big Mac.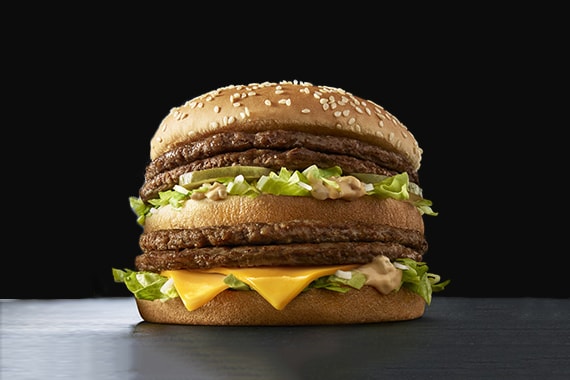 After launching its whimsical anime ad, McDonald's Japan one-ups the world again with its latest endeavor: the Giga Big Mac. While the Big Mac in the United States only consists of two beef patties, the Giga Big Mac will have four, with the familiar middle bun separating the two sections. The new menu item will also contain "2.8 times more meat" as the burger is taller and wider in diameter than its predecessor. To add onto the monstrosity, McDonald's will also be rolling out "grand size" add-ons with drinks twice as large as the original and 1.7 times more fries. Check out the colossal offerings at select McDonald's locations in Japan starting April 6.