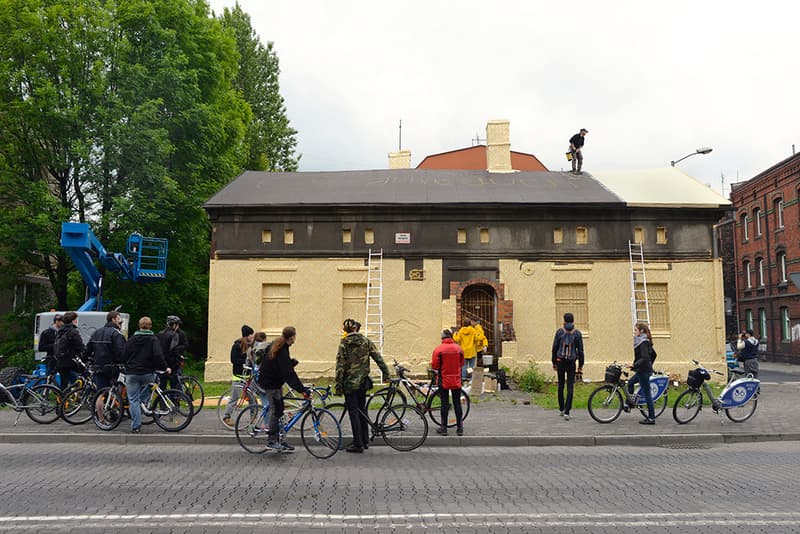 1 of 12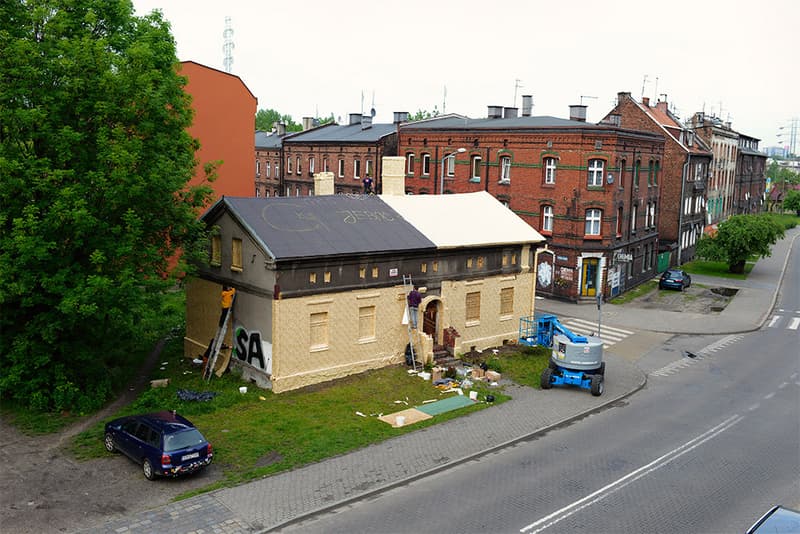 2 of 12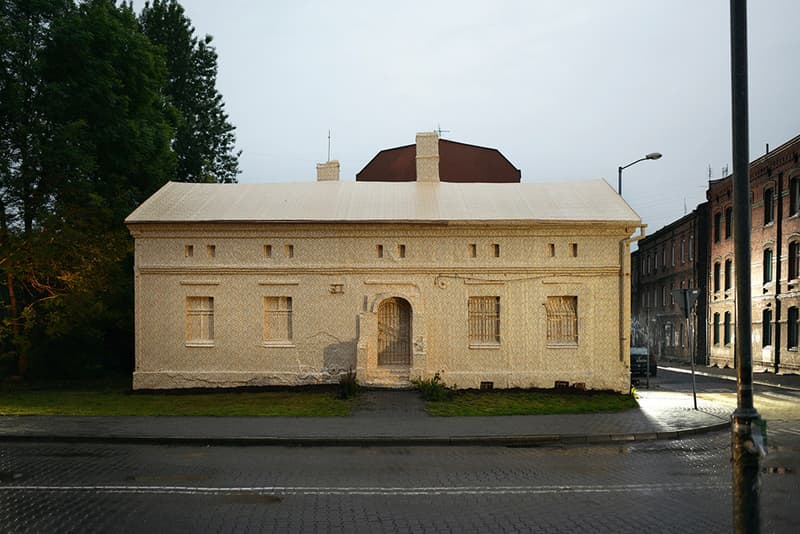 3 of 12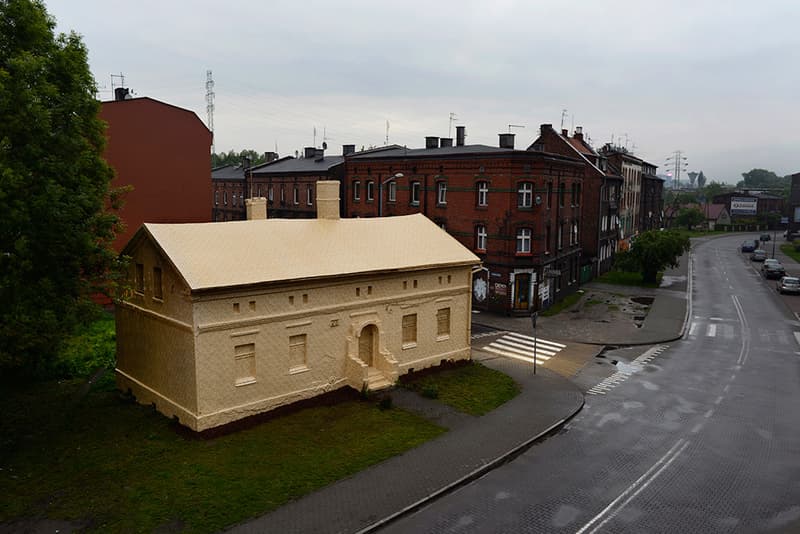 4 of 12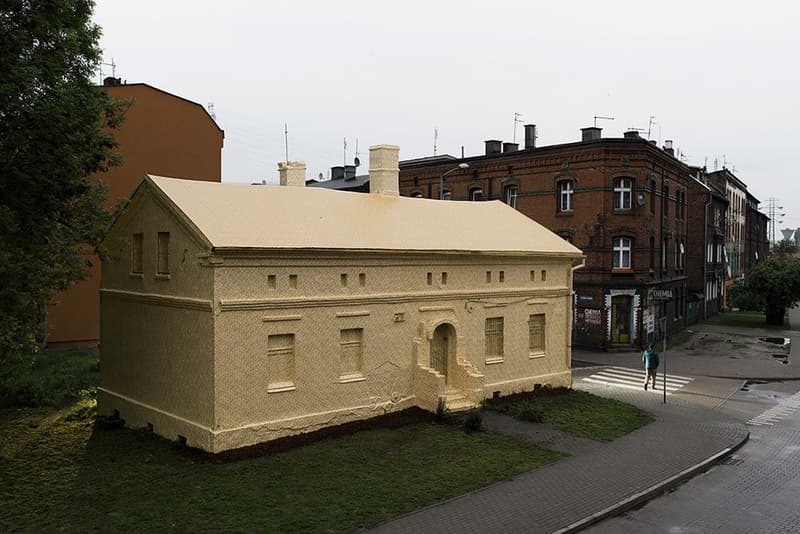 5 of 12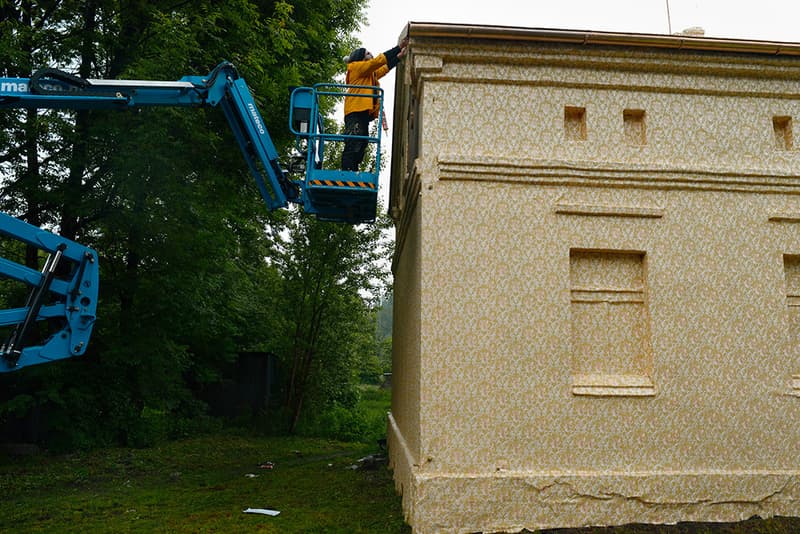 6 of 12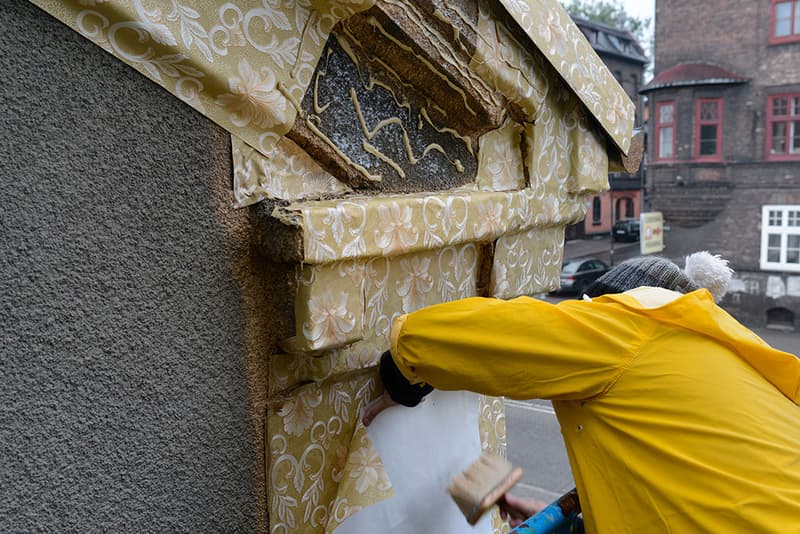 7 of 12
8 of 12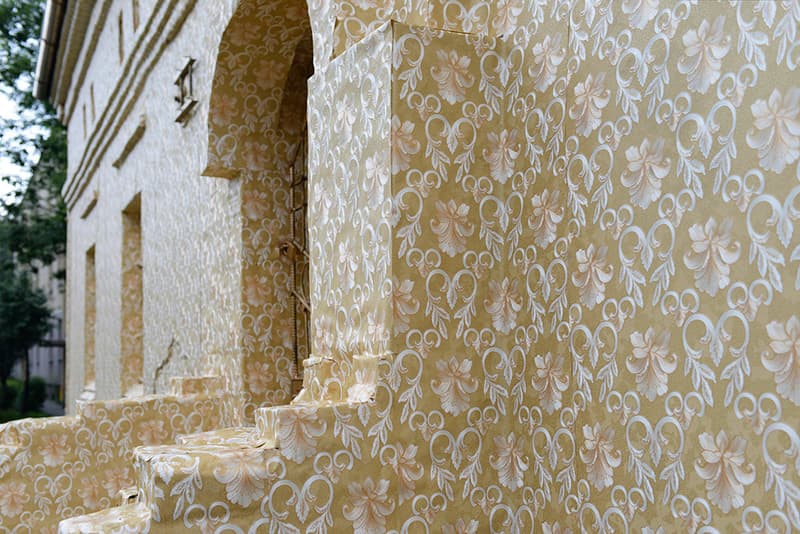 9 of 12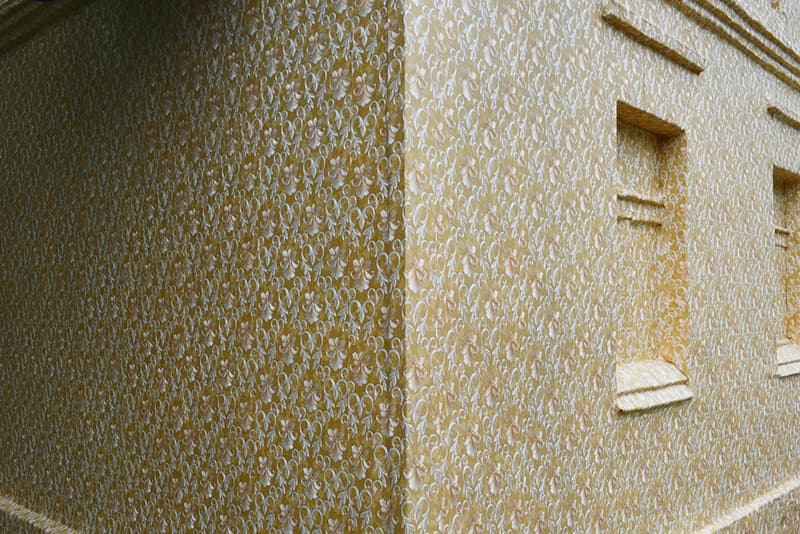 10 of 12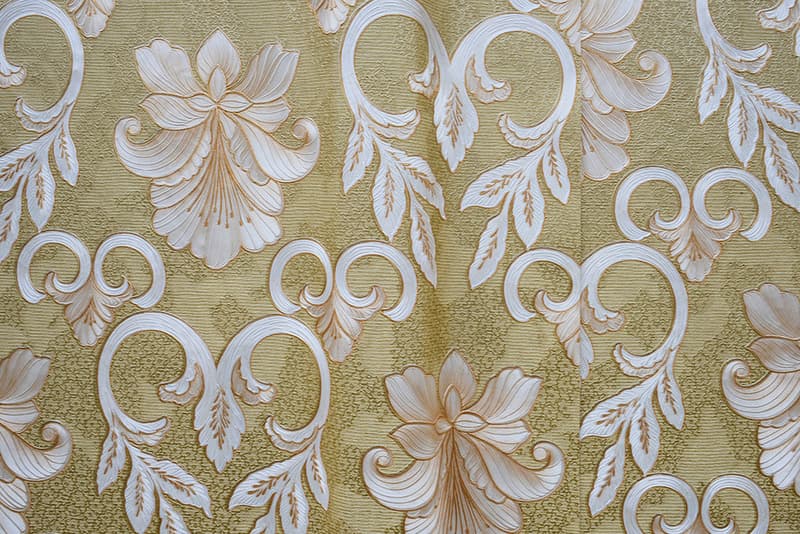 11 of 12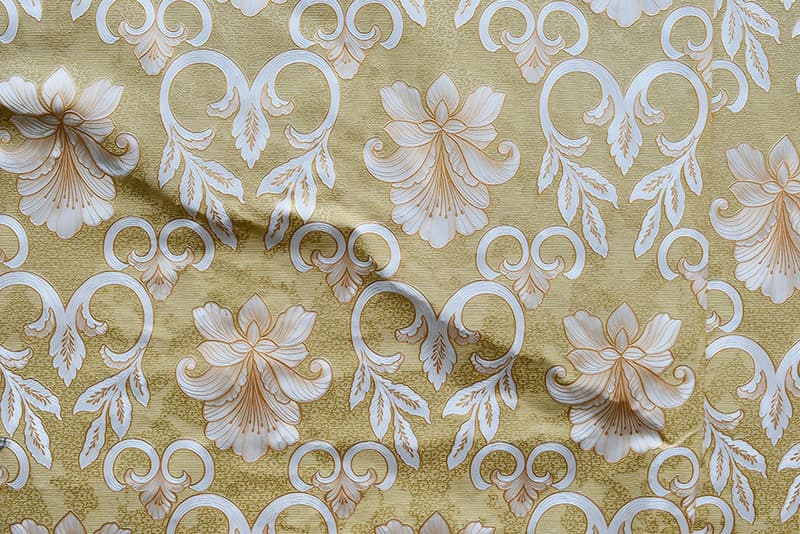 12 of 12
Ian Strange Wraps Gold Wallpaper Around a Historic Polish Landmark
Featuring over 6,400 sq. feet of wrapping paper.
---
Australian-born, Brooklyn-based artist Ian Strange creates a fascinating architectural installation that transforms an old historic building in the Załęże district of Katowice, Poland, into a shining public spectacle. With some help, the artist used 600 sq meters (approximately 6,460 sq feet) of wrapping paper to surround the building's entire façade that took a period of three weeks. The paper's floral pattern is borrowed from the typical canvassing found in many of the local houses. The exhibition titled "Zloty" explores themes of home by exposing a common home element as a public exhibition, and its name, the Polish word for "golden," is a tribute to the district's historical mining industry, aside from the piece's gold-colored hue.
Strange was commissioned by the Instytucja Kultury Katowice, and worked alongside curator Michal Kubieniec and the Katowice Historical Museum for this project. The artist often creates stunning large-scale architectural exhibitions, like his "Landed" installation from 2014.