Hasselblad Unveils Two H6D Medium Format Cameras
And they'll cost you a pretty penny.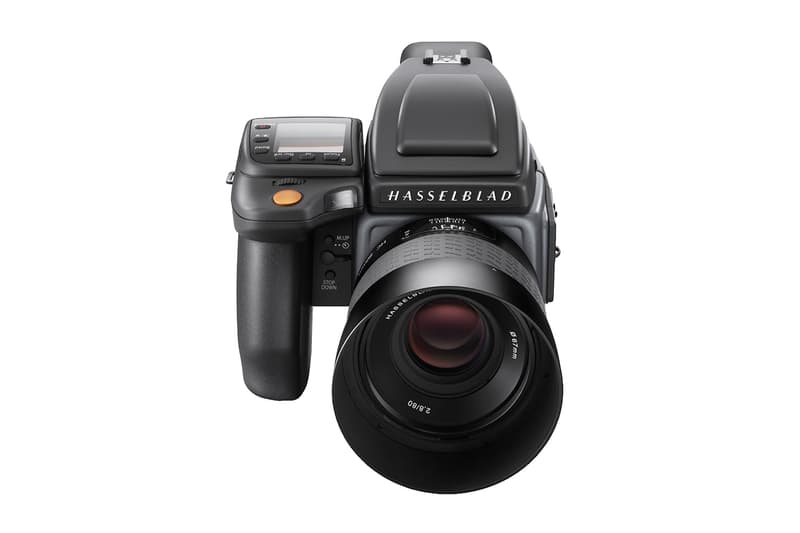 Nearly four years after the debut of the H5D series, Hasselblad has finally introduced its successor. Featuring the likes of 100 and 50MP CMOS sensors, the aptly named H6D-100c and H6D-50c boast the likes of 16-bit color and Hasselblad's own Natural Color Solution along with 3.0" 920k-Dot touchscreen LCD monitors, built-in Wi-Fi, USB 3.0 Type-C connections, dual CFast and SD memory card slots and shutter speeds of 60 minutes to 1/2000 seconds.
Retailing for $32,995 and $25,995 USD, respectively, the 100c and 50c are due out this June while full specs for each can be found below. Pre-orders are up now at B&H.
Hasselblad H6D-100c

- 100MP 53.4 x 40.0mm CMOS Sensor
- 16-Bit Color, 15-Stop Dynamic Range
- Hasselblad Natural Color Solution
- UHD 4K and Full HD RAW Video at 30 fps
- ISO 64-12800, Shooting Up to 1.5 fps
- Shutter Speeds: 60 min to 1/2000 sec
- 3.0" 920k-Dot Touchscreen LCD Monitor
- Dual CFast and SD Memory Card Slots
- Built-In Wi-Fi, USB 3.0 Type-C

Hasselblad H6D-50c

- 50MP 43.8 x 32.9mm CMOS Sensor
- 16-Bit Color, 14-Stop Dynamic Range
- Hasselblad Natural Color Solution
- Full HD 1080p RAW Video at 30 fps
- ISO 100-6400, Shooting Up to 2.3 fps
- Shutter Speeds: 60 min to 1/2000 sec
- 3.0" 920k-Dot Touchscreen LCD Monitor
- Dual CFast and SD Memory Card Slots
- Built-In Wi-Fi, USB 3.0 Type-C