Essentials: Treis Hill of ALIFE
ALIFE's general manager and his daily necessities.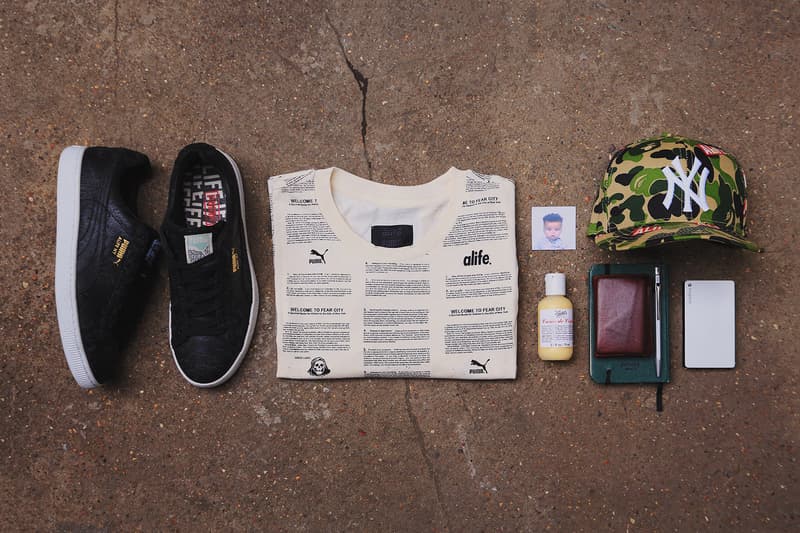 1 of 7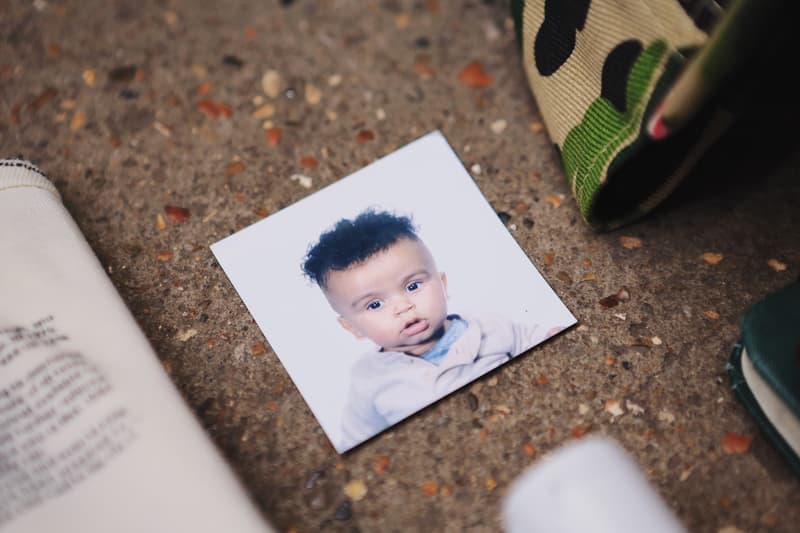 2 of 7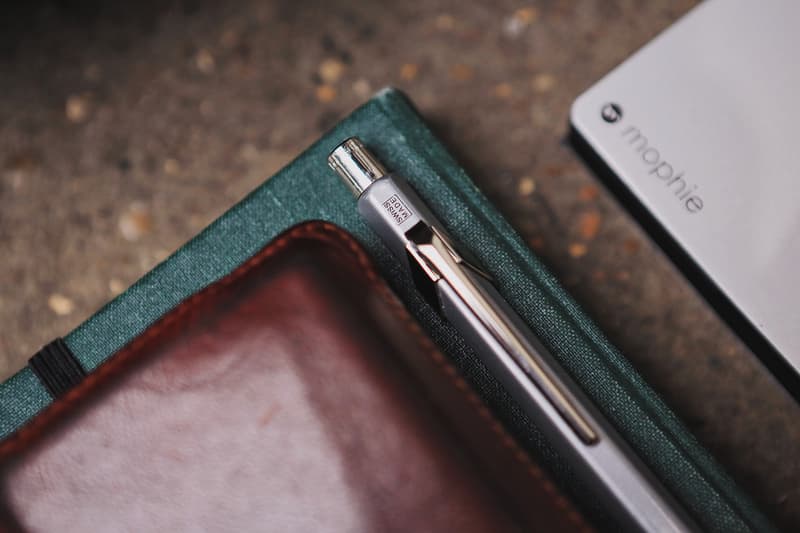 3 of 7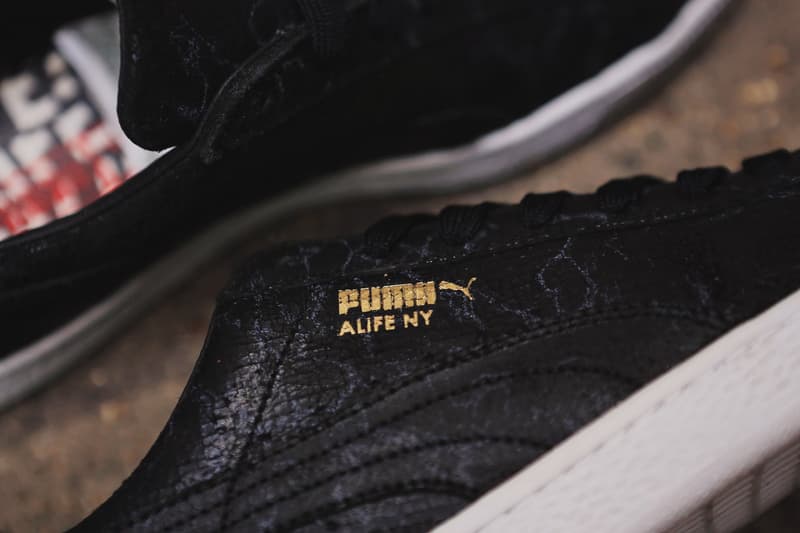 4 of 7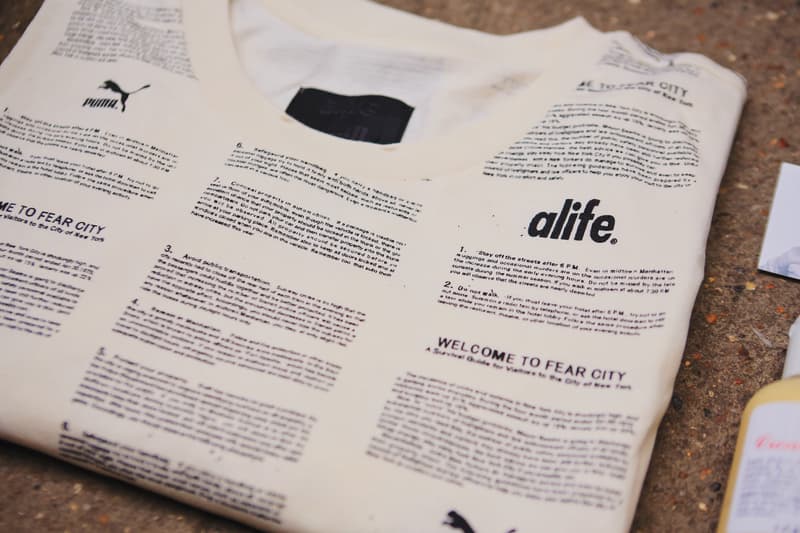 5 of 7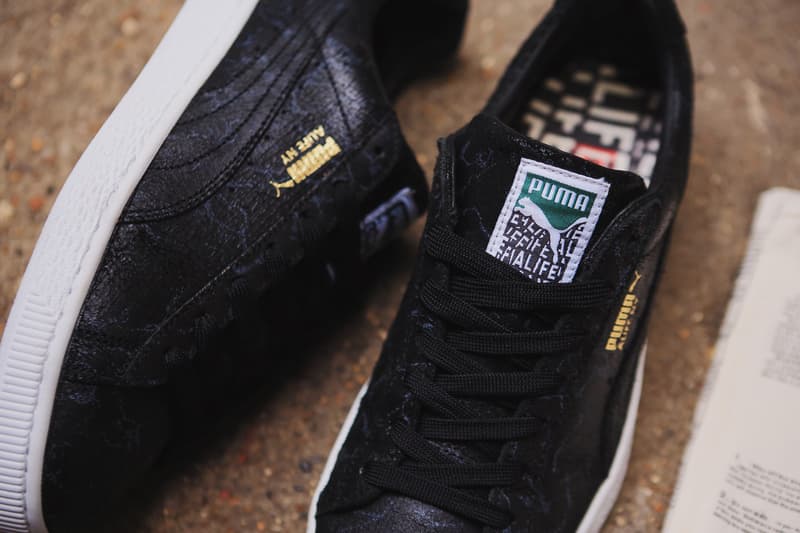 6 of 7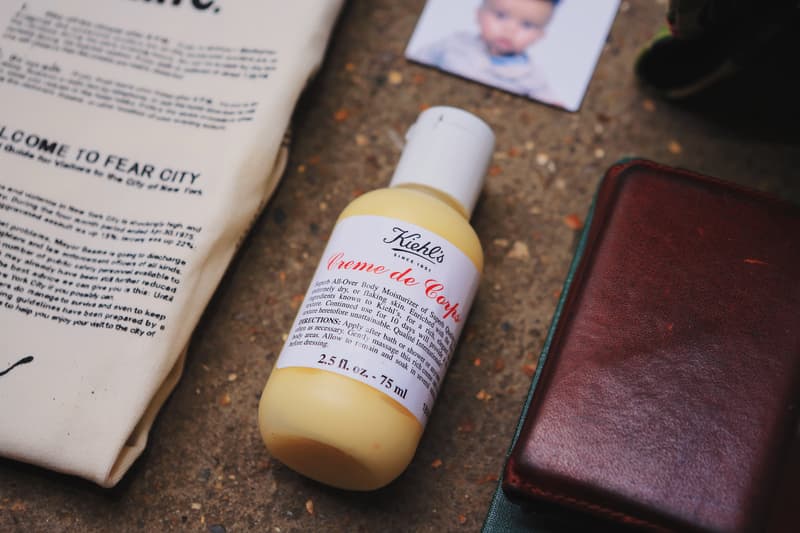 7 of 7
Treis Hill is a partner and the general manager of ALIFE, one of the classic streetwear brands that boomed in the early '00s. Hill has been at the New York-based brand since 2005, clocking in over a decade on the job and tying down collaborations with mammoth names such as Nike, adidas, Lacoste and now, PUMA. First, the two brands came together for a soccer-inspired collaboration which featured a range of apparel in addition to footwear. The duo then linked up again for the "Welcome to Fear City" collaboration, inspired by the once-dangerous streets of downtown NYC.
We caught Treis Hill on the go, traveling to London for a panel with PUMA celebrating their latest launch. His Essentials are few but all necessary, featuring things such as a Miansai leather wallet bought from Union Los Angeles and a Mophie power station plus to keep his phone charged up. Hill also carries around a Shinola small soft linen journal and a Caran d'Ache pen – he manages to fill up an entire notebook a month with everything from random thoughts, notes and doodles. Hill also keeps his son close by while traveling by carrying around his passport photo. As for clothing, it's no surprise that Treis was decked out in ALIFE gear. His favorites includes a collaborative cap with A Bathing Ape and New Era in an eye-catching camouflage print, as well as a pair of the Puma States and a T-shirt from the latest "Welcome to Fear City" collection. Last but not least, Hill always has a portable Kiehl's Creme De Corps on him.