Vancity to Your City: A Conversation With Pomo
POMO and many others will be apart of our Kitsuné x HW&W x HYPETRAK European Tour, details here.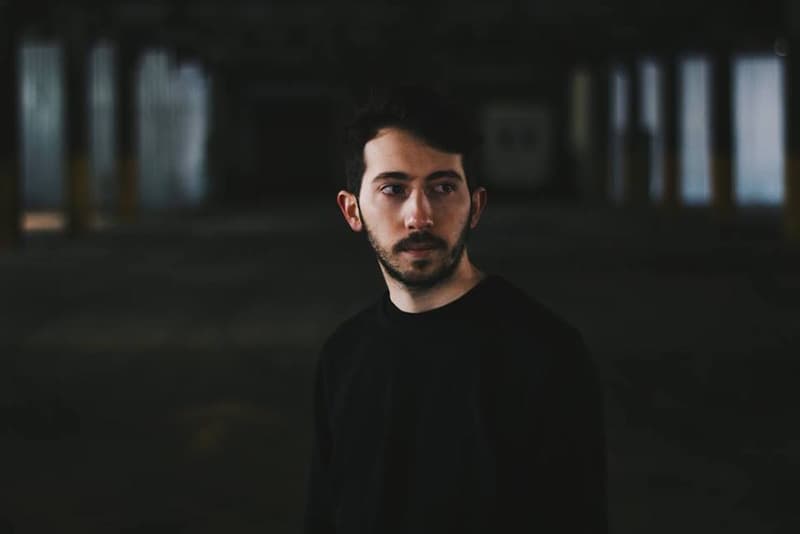 David Pimentel, otherwise known as Pomo is a Canadian producer / multi-instrumentalist based in Vancouver who's been quietly making a name for himself in the underground music circuit. He recently caught the attention of HW&W and has joined the likes of Ta-Ku, Kaytranada and Stwo on their staggering roster of producers. Pomo's meteoric rise is all due to his unique flair of sounds that electronic, blend old school funk, hip-hop and house. If you've ever been to his shows, his live instrumentation is like no other. Today, Pomo explains his story on where he started, what he's doing, and where he's planning on going with the music this year. If you're in London on April 30, catch him performing at the Laundry as special guest of the tour. Get your tickets here.
Growing up in Vancouver, how were you able to tap into music and be inspired?
I was playing in bands back then. It was a great way to stay inspired and learn more about music. Bouncing ideas off people always helped me stay inspired.
When would you say you had your breakout in music and how did it happen?
Almost three years ago when Kaytranada put an unfinished version of "So Fine" into a mix which caught the attention of some producers and HW&W, the label I signed to. That unfinished version ended up being the final mix. It taught me sometimes you just got to get a song out there and not spend forever trying to tweak and perfect it. Sometimes its better to leave it a bit raw with lots of human elements to it.
With the abundance of new DJ's and producers coming along, how do you set yourself apart?
I try to make music that I truly feel like making rather than thinking about what the public would probably want to hear. Lately ive been making Yacht Rock and AOR inspired music. I think if you create the music you really want to create, it will come out more honest and hit deeper than it would if you were trying to copy a sound because its hot right now.
You're known to use instruments during your live sets, what's the pros and cons of that? if any?
The Pros: Its more fun for me to perform that way so I get more into it. The audience has more to watch. It gives the show a more human and exciting feel.
Cons: More equipment to travel with, more expensive. Soundcheck is important and time consuming. More work overall. But I think its worth all the work.
What are you currently working on right now?
Ive been writing music and collaborating as much as I can. I'm working on music for my next project as well as songs for other artists.
What's the status of Nouvel Age and can you elaborate on what it is?
Ive been working on a bunch of new music for Nouvel Âge. Nouvel Âge is a project with Antony Carle singing and myself producing the music. Its a project that has a synth jazz dreamy kind of theme to it. We are very excited to get more music out.
Favorite memory so far being in music?
Thats hard…. Im gonna go with a recent memory of just being in LA working on music all day and night. Whenever I visit LA i try to book as many sessions as I can and connect with as many artists as I can in the short period im there. You learn so much from working with other people and ive felt like its helping me reach a new level with my music. So thats my favorite recent memory.
Final Words?
papa bless
See POMO and others on the HW&W roster during collaborative European tour with HW&W and Kitsuné. Full details below.

#kitsuneclubnight
Kitsuné x HW&W x HYPETRAK European Tour – Dates & Tickets
KITSUNE CLUB NIGHT @ CAFE CHARLATAN, GHENT // 27TH APRIL
Ticket at the door
Facebook Event
KITSUNE CLUB NIGHT @ BITTERZOET, AMSTERDAM // 28TH APRIL
Ticket Link
Facebook Event
KITSUNE CLUB NIGHT @ THE LAUNDRY, LONDON // 30TH APRIL
Ticket Link
Facebook Event
KITSUNE CLUB NIGHT @ MUSIK & FRIEDEN, BERLIN // 1ST MAY
Facebook Event
KITSUNE CLUB NIGHT @ ROCKET CLUB, MILANO // 4TH MAY
Free Entry
Facebook Event
KITSUNE CLUB NIGHT @ CLUB BONSOIR, BERN // 5TH MAY
Ticket Link
Facebook Event
KITSUNE CLUB NIGHT @ EXIL, ZURICH // 6TH May
Facebook Event
KITSUNE CLUB NIGHT @ LES BAINS, PARIS // 7TH May
RSVP
Facebook Event